Content warning: This article contains references to sexual assault, suicidal ideation and related trauma.
Hello,
I can't believe it's almost been four years, but maybe you can. The memory of that night has likely faded from your mind. Maybe I have faded from your mind, too. You, however, have not faded from mine.
I have thought about you every day since it happened. That's right—every day. The memories still linger, and their lasting effects haunt every aspect of my life. I see you in every drink of alcohol, in every pair of close-set blue eyes, in every military uniform, in my antidepressants and in my nightmares. You are everywhere. How could I forget?
I often think about who I was before you assaulted me. I was a happy-go-lucky optimistic 19-year-old. People would poke fun at how I literally walked with a skip in my step. I always saw the bright side of every day and the good in every person—probably to a sickening, naive extent. I had lofty goals and the determination to reach them. I was thrilled to serve my country and looking forward to the future. I used to have a light in me.
When you sexually assaulted me, you shattered that light. I struggled endlessly, trying to put the pieces of glass back together. I craved the joie de vivre that I once had. It took years for me to realize that I would never have that light again. I would never be the person I once was. It's a loss I still mourn.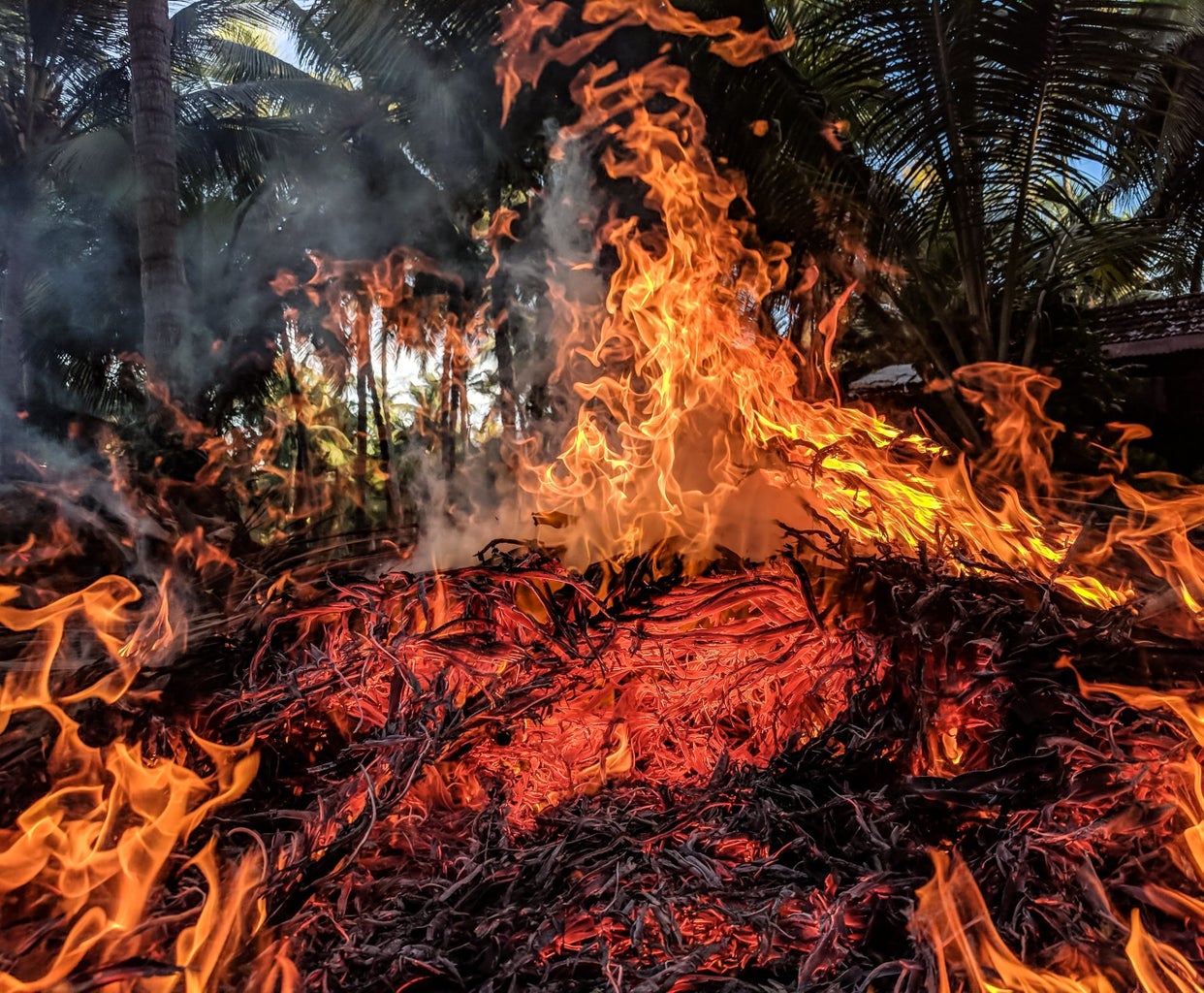 But you did more than just destroy my light. You destroyed me. You made me feel worthless, like I was nothing. I was a tree engulfed in your flames. Even after the fire had passed, the burns persisted. I withered. The disbelief of my peers, the cruel judgments of your friends, the dismissal of my report and the echoes of your laughter, all cut away at me. As charred branches might break off, the people who were supposed to be there for me walked away. As leaves and blossoms might turn to ash, my goals and my purposes crumbled. I deteriorated until there was nothing left of me. Why should a burnt, broken tree live on? For a long time, I thought that maybe I shouldn't at all. I'll never forget the helplessness I felt as I held a phone dialing the suicide hotline in one hand and a knife in the other.
I have grown so much since then, but the evidence of your fire is forever embedded in my tree rings. You are part of my past and my story. There was a time that I resented you for being so involuntarily prominent in my life. In fact, it infuriated me so much so that it was inhibiting me from doing much of anything. Eventually, I realized that through my rage, you still had power over me. Forgiving you was one of the hardest things I have ever done, but I finally have. And I'm better off because of it.
In a true homage to my former self, I am choosing to see the bright side to all of this. I have learned the extreme value of mental health and the devastation of sexual assault. I have altered my career path towards addressing the prevalence of assaults like yours. Most importantly, I found a caliber of strength and resilience within myself that I never knew was possible. Maybe I will never have the light I had before, and maybe I'm more cynical and isolated now. I definitely know I am still working through the trauma and struggle at times with my mental health. But in the end, I am a warrior, a survivor, a tree that has grown tall and strong despite it all.
And you will always be the guy who sexually assaulted a girl. Hopefully, you have changed as much as I have.
I have forgiven you, but I will never forget you.
Wishing you the best,
Chrissy Portwine
If you are struggling in regards to a sexual assault, contact the National Sexual Assault Hotline at 800-656-HOPE (4673).
If you are struggling with thoughts of suicide, contact the National Suicide Prevention Lifeline at 1-800-273-TALK (8255).