Quarantine Activities to Avoid Looking at Your Screen
Among the dozens of discoveries that I've made during quarantine, frequent headaches have made the top of the list for most annoying. It's no mystery as to why I develop on average, 3 headaches a day. My whole life has just transferred online!
It was easy to get sunshine and fresh air while on campus, since I had to walk to faraway classes every day. Since I'm a Theatre major as well, I was spending four hours every night in a theatre interacting with friends - not looking at my phone (except on ten-minute breaks). Now that most aspects of our lives are online, a conscious effort has to be made to stay healthy. So, if you want to prevent further migraines and stop your eyesight from slowly deteriorating, here are some activities you can pursue that are social distancing safe:
Go on a Walk
This one is kind of a no-brainer, especially if you have a dog that needs walking. Everyone in quarantine seems to already be doing this, but take advantage! We rarely get the chance to walk outside just for the sake of walking outside. It's a good way to reconnect with nature and give your mind and eyes some peace of mind. If you live in an area where a good nature trail isn't within walking distance, driving to find one is a good option too! I mean, how nice would it be to pop your music in, sniff some flowers, and enjoy the sunset without having to worry about getting somewhere on time?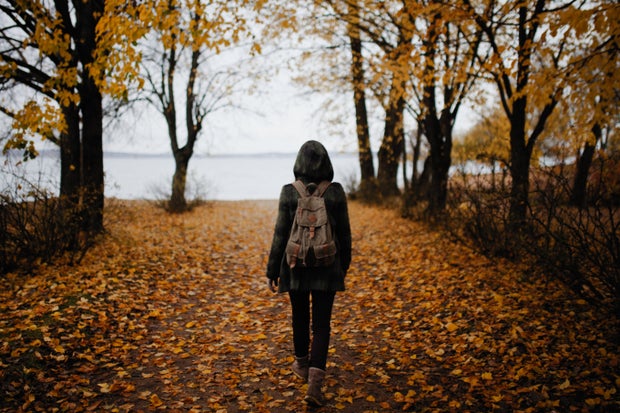 Dmitry Schemelev
Read a Book
This may also seem like a no brainer, but if you're someone like me who constantly frustrated at having no time to read books for fun, now is the perfect time to get lost in some works by Jane Austen or Neil Gaiman. It's so nice to be able to look at the untouched books on my shelf without that familiar longing. I'm also using this as a way to support my favorite local bookstores who are probably suffering during this crisis. I've ordered a few books from the Avid Reader in Davis, CA; it's exciting, because yay more books! I'm also happy to be able to support a business I like. That being said, brew your cup of tea, get cozy, and prepare to escape.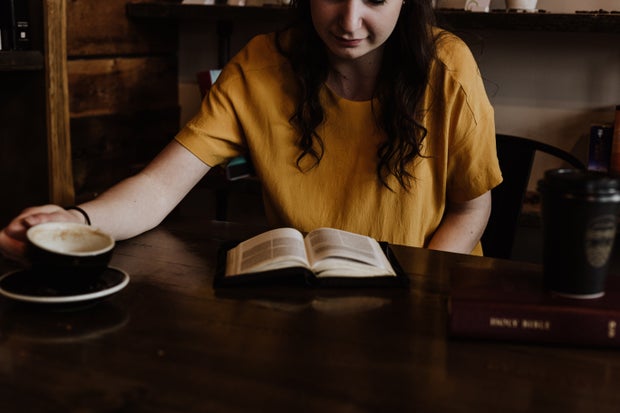 Priscilla Du Preez
Create an Art Project
This idea is open to interpretation! Whether you're into painting, sketching, crafting, gardening (or if you're me, building a fairy garden), a good art project is a great way to put your creative juices at work without squinting your eyes at a screen. What's nice about these activities is that you can bring them outside! Well, of course you'd have to do gardening and fairy gardening outside, but bringing your paper, a notebook, a pencil, and some colors (if you're wanting to paint) outside can give you all the creative inspiration you need.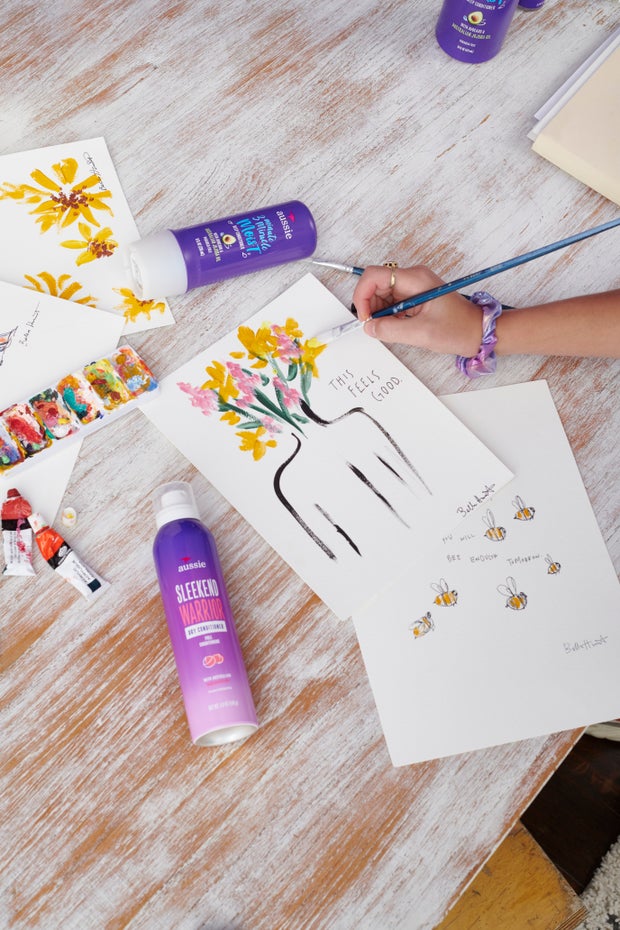 Kalias
Write in a notebook
While creative writing on a laptop is way more convenient, why not spend some time writing scenes or jotting down thoughts in a notebook? I sometimes keep a tiny notebook wherever I am in case inspiration strikes. Also, journaling is a good way to get out those quarantine thoughts. I mean, let's face it, quarantine is tough, and even if we have ways to cope with it, it's still tough. Your journal may not be the cure for coronavirus, but it may be a good source to get out all that pent-up emotion.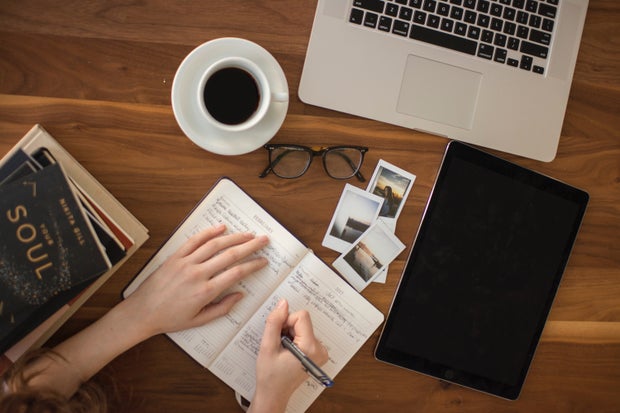 Photo by Thought Catalog on Unsplash
Experiment with Fashion
Although I do enjoy wearing sweatpants and a t-shirt with no bra all day, this isolation period has me inspired to go through my closet and reinvent myself. You never know what you might discover when you take the time to dig through what you have. That flower dress you haven't worn in a while might look good under a long-sleeved turtleneck. Or you may find that old Doctor Who T- shirt way in the bottom of your drawers that might look good with a skirt. Just because you're not going out and seeing people doesn't mean you can't dress up.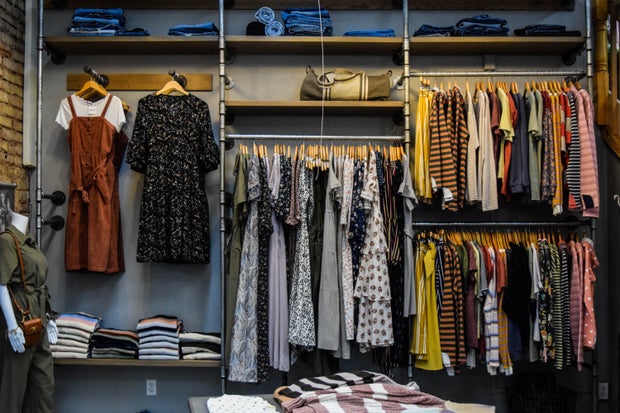 Photo by Burgess Milner on Unsplash
Stare at the ceiling while listening to music 
This is my personal favorite, and for un-ironic reasons. There will be times where even doing something fun, is just too much. Contrary to popular belief, doing absolutely nothing is sometimes good for you. It gives you time to rest both your body and mind. It's a recharge and more often than not, that's what we need to do in order to continue on.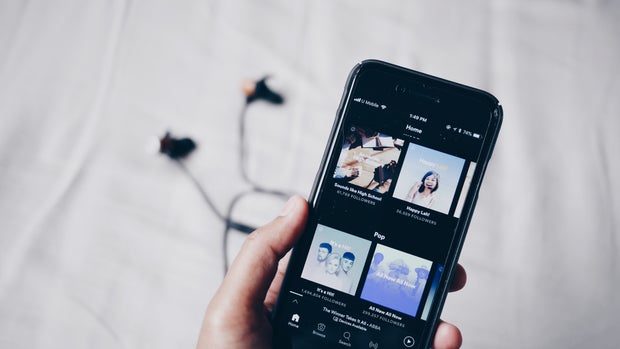 Fixelgraphy / Unsplash