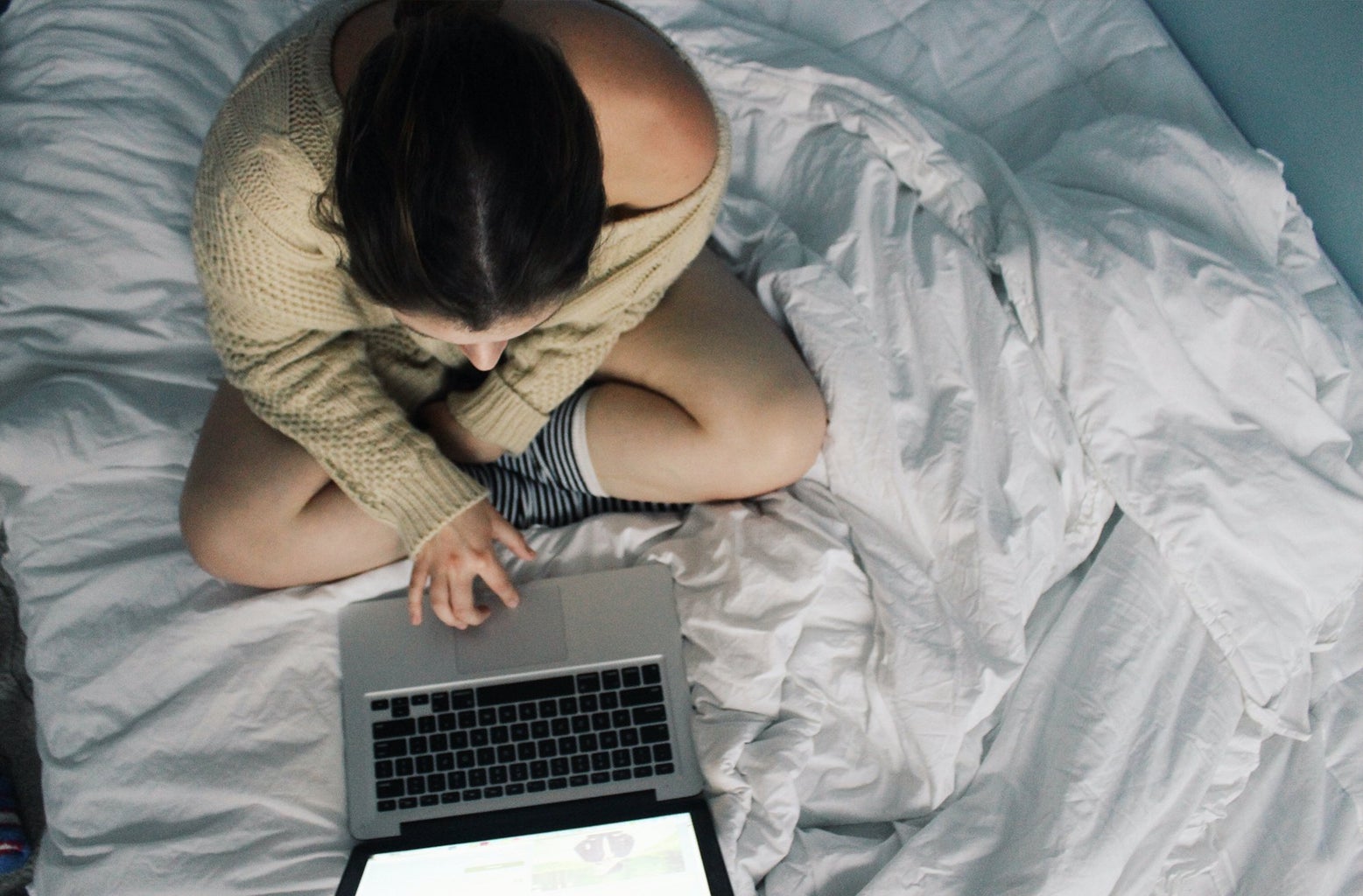 As a student at UC Davis, finals week is right around the corner and many of us college students tend to stress and neglect our overall health as the quarter is coming to an end. The amount of work piles up fast towards the end of the quarter, including big projects, essays, unit tests, labs, and etc., make it easy to lose focus on what is more important in life: our physical and mental health. Sure, securing your grades for the quarter or making sure you are passing the class is crucial to your success in college, but you can't do the things you need to do if you are not physically and mentally healthy enough, which is why health should be your first priority. Luckily for you, there are many ways to take care of yourself to destress, relax, and relieve any overall tension you may have to push through the end of the quarter! Here are five things you can start doing:
MEDITATION

Practicing meditation is a great way to organize your thoughts and emotions when you are feeling anxious, stressed, and disorderly. There are many self-guided meditation videos on YouTube that can help you based on your overall needs and goals. There are even apps like the Calm app that offer many kinds of meditation that include mindfulness, and gratitude, and sleep voiceovers for self-guided meditation. Spotify also offers many options in terms of meditation music and short podcasts for anxiety, sleep, and mindfulness as well. There are many sources to use to practice meditation, so feel free to try it!

TAKE A LONG AND HOT SHOWER

Even on our busiest days, students tend to neglect personal hygiene because it may seem that there is not enough time throughout the day or they may feel too burnt out to take care of themselves physically. It is important to know that even the smallest things like taking a shower can help you in the biggest ways. Taking long and steamy showers have been scientifically proven to reduce stress and improve relaxation. Hot showers can reduce tension in your muscles caused by anxiety and stress. Another alternative to taking long and hot showers is to take a nice bath filled with hot water, your favorite soaps, scents, and candles on the sides.

EXERCISE

Having too much school work and not having enough time throughout the day are common excuses for every student to skip exercise. Therefore, time management is essential to maintain your health because staying physically active is a huge necessity for both the mind and body. Getting at least thirty minutes of physical activity for at least five days a week is crucial to maintain both your physical and mental health. It can be as simple as riding a bike, walking, jogging, or doing at-home workouts. The hardest part of exercising is showing up for yourself and taking the first step to start the physical activity. So make sure to take it easy and start out slow for yourself.

AT-HOME SPA DAY

Having your own spa day at home can be the most relaxing and fun activity you can do to take care of yourself. Having an at-home spa day can look like putting on a face mask while streaming your favorite show on Netflix, Disney+, or Hulu. Taking the time to actually enjoy and do simple self-care-related things such as skincare, nails, or hair are great examples to take care of yourself as well during spa day!

SPEND TIME WITH FRIENDS

Lastly, spending time with friends and socializing with others is one of the best ways to take care of yourself during stressful times. Socializing is a part of human nature that keeps us sane, which is why spending time with others is so important. Allowing yourself to have fun by going to a social event, a concert, or going out to eat with others can help clear and recharge your mind when you feel anxious and burnt out.
As very busy college students, it is so easy to lose focus on what is more important in life such as our physical and mental health. Meditating, taking long and hot showers, exercising, having an at-home spa day, and spending time with friends are all great things to do to take care of yourself, but there are many other options you can choose from other than the ones listed above! Taking care of yourself physically and mentally is very important and it is something that we should continue to prioritize. It is easy to fall into an unhealthy state of mind and place in life, which is why it is crucial for us to look after ourselves and those around us.