Things I Have Done for Myself
Oh, how the world has changed in the last couple of weeks. Many are trying to adjust to this new remote lifestyle and have been working on projects that they have put on hold for months or years. I have seen people take on art, working out, cooking, and so much more; nonetheless, these are all acts of love for ourselves because we finally have the time to do things that make our souls excited again. Unfortunately, this new reality has also messed with our sanity a bit, for some, it has added more negativity to their already struggling health. 
I decided to take this time to work on myself. I wanted to get to know myself better and do things for myself that would ease my anxieties. It is sad that it takes a pandemic to allow ourselves to do such things, but nevertheless, something good has to come from this. Here are two things that I did during my spring break/quarantine to help and know myself further.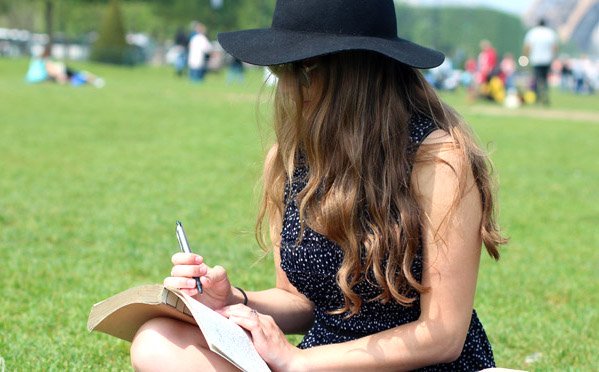 Kellyn Simpkin / Her Campus
I have benefited greatly from journaling these last few months, but because of the quarantine, there has not been much to do. I have not had much to journal about lately since life has not been too exciting. Then, one day I went to Target to get some essential things and went to the notebook area when I came across a book called 3,000 Questions About Me. I saw this as a fun way to get to know myself better, I have also been practicing self-reflection a lot this year and I thought this book would be a perfect way to keep practicing this and keep myself entertained. 
The book has a wide range of questions about different topics such as, "what excites you about the future?" or "how was your very first kiss?" It has been a fun process getting to know more about how I feel about things I never put much thought into. I became so curious that I even asked my mom and brother some of the questions. Let me tell you that asking my family questions was a real treat because I learned things about them I never knew or would have thought to ask.
I think anyone and everyone can benefit from journaling. I also think that it does not have to be something that you have to find boring, there is plenty of journaling prompts found around the internet.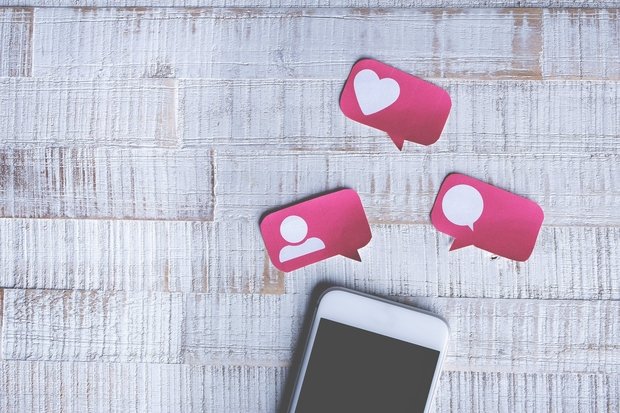 Cristian Dina via Pexels
As we all know, social media is a toxic place to be in. From beauty standards to bullying, social media has a way of bringing us down. While on spring break, I asked myself why I still followed people who were toxic, who were only bringing me down. Many were if not all were not doing so on purpose, but it still affected my mental health. I have struggled with my body image for years and years so seeing model-like girls on my feed is not the best idea. A lot of the girls who make me feel insecure about my body I follow because they are positive people. They are encouraging and funny, but sometimes when I am feeling low I tend to focus on other things about them. 
One day I decided that I was not going to unfollow these girls, it was not their fault nor their responsibility to make me feel better about myself. Again, I follow these girls because they are badass women; so I just decided to make another account where I could follow accounts that focus on body positivity and mental health. Whenever I start to feel down, I simply switch to what I call my 'positive' account and reclaim my peace of mind.
Creating another account probably seems like too much work and I probably could have simply unfollowed some people, but I had been wanting to open an account dedicated to positive things that I like, such as mental health tips and body positivity. I also did not think it was fair for me to unfollow someone simply because they were confident in their bodies! I thought this was something that should be celebrated, creating a different account is just something I am trying out.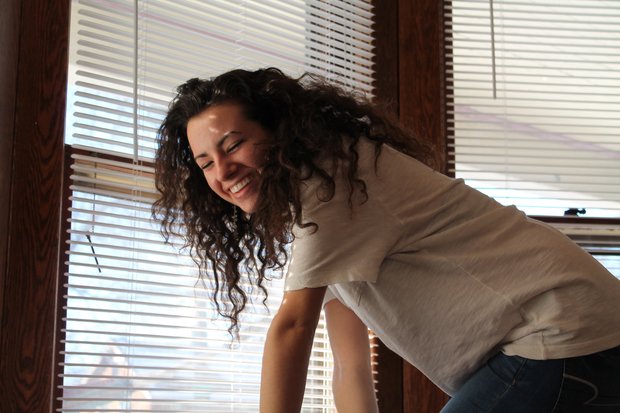 Charlotte Reader / Her Campus
Being quarantined has given many the opportunity to try new things out, and we should be there to support and encourage them if it is a healthy thing for them to do! This new way of life has affected us all in a different way. It is ok for us to do what is possible to make our days a bit more exciting and healthy.
Give yourself the wonderful opportunity to know yourself better and even ask and answer questions about yourself that can be uncomfortable, but can lead to a breakthrough for your well-being. Be a light for yourself in these dark times, and be kind to yourself as well as others!