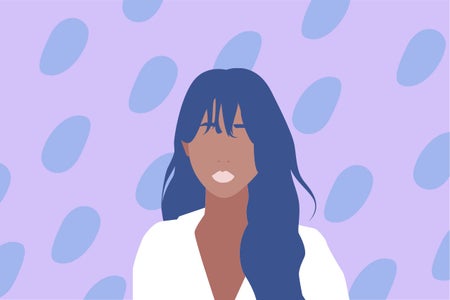 I was scrolling through Instagram the other day, per usual, and came across a post from an account I really like, Thrive. The posts caught my attention because they asked questions that helped me understand myself in a time where I was feeling more confused and lost than usual. I have come to find that reflecting at least once a week about what is going on in life can help you be easier on yourself. Not only that, reflecting can help piece pieces together that are holding you back emotionally and mentally. Reflection can help clarify many things about yourself, a situation, life, friends, family, etc.. I understand that there are some things that we would rather not think about again, you should take your time and reflect about those things at a moment when you feel comfortable. But, we should never let things hold us back, especially if releasing them can bring us peace. Here is what the Thrive post suggests we ask ourselves to bring clarity into the situation.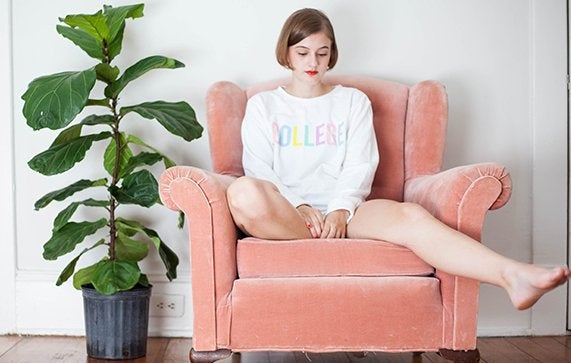 Kristen Bryant / Her Campus
Questions that aim to help us check-in on ourselves include: how am I feeling? What do I need? What is working? What is not working? What can I celebrate? What can I let go of? It can be difficult to get dialogue started with ourselves because often times it means that we have to acknowledge certain emotions that make us feel anxious, depressed, or uncomfortable. Yet, sometimes acknowledging that we have these emotions can help us make progress and reach a point where we are at peace with the situation or people.
Asking yourself how you are feeling can feel weird, but if you would ask your friend, family, or partner; why should you not ask yourself, you are just as important and worthy. For example, when i came across this question, I was feeling confused, insecure and hopeless about my future. With my graduation term quickly approaching, many anxious thoughts and feelings have been lingering in my mind and have caused me to be unhappy with my life. 
But, when answering what it was I needed to help me feel better about this situation, I realized that sometimes we worry about something while having a solution. It is sometimes just a matter of patience and time. The solution to my problem was that I could have been searching for jobs or internships, but most importantly, I needed patience to wait out the process of acquiring a position. I also just needed to talk about my problems, my mom was able to help ease my anxiety and assured that everything would be ok.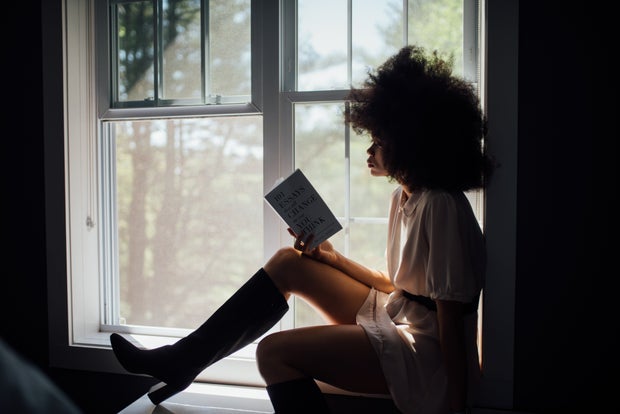 Unsplash
Moving on to the next question, I asked myself what were things in my life that I no longer needed, in terms of helping me find a position and helping me feel about myself. I learned that social media gave me a lot of anxiety because not only is there a lot of beauty standard pressure coming from it, but seeing how successful many young people my age were also made me feel worse about myself. Therefore, I began to delete some social media apps that I no longer felt contributed to my well-being; I also unfollowed many users who I noticed were not a positive influence while I was on social media.
This also ties into what worked for me. Deleting apps and unfollowing users made my relationship with social media improve, but a lot of the negative aspects of it disappeared with the push of a button. It also helped that I did not have as many (or any) things and people to compare myself to. Additionally, I began to follow pages and people who I saw as contributing something positive to not only my life, but society as a whole. I began to follow mental health accounts and body positive influencers.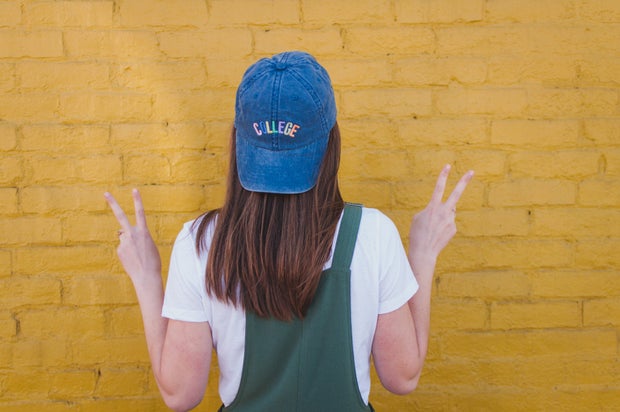 Anna Thetard / Her Campus
The next two questions were actually the hardest for me to answer as I tend to dwell in the past and hold onto things. This is not something I am proud of, but have been working on it because it is a part of healing. When I had to think about what I could let go of, I thought about everything and nothing at the same time. I knew I needed to let go of things leaving a negative impact on me, but I also found some things not as easy to move on from. I know that one day I will have to, but it is something that may take me a while to work on. However, there are things that I was able to let go of, such as moments where I felt like a failure and moments where I was being too hard on myself.
On that note, I also realized that I do not celebrate a lot of the good things in my life and I should! We spend weeks, months, or years focusing on the bad things we go through but only dedicate one day to celebrate an achievement. I was planning on not celebrating my graduation and just going to dinner, but then I said to myself that this is a moment that deserves celebration! I  do not like attention, but this is a matter of celebrating the fact that I overcame many obstacles, that my hard work and of my parents paid off. 
It is easy to help and be kind to our loved ones, but when it comes to ourselves we are unkind and hurtful. Taking a moment to check-in with ourselves can help us be kinder to ourselves. We go through so much throughout our lives that we forget sometimes we need to reflect on the good parts of life, too. It is important that we ask ourselves questions in order to take the steps towards methods that can improve our well-being.