My Ongoing Journey With Self-Care
Are you ever tired of hating on yourself for absolutely no reason or treating your life with such little regard? For a big part of my life, I didn't like the person I was because of the fact that I talked myself down all the time, didn't respect myself or my decisions enough, and compared myself to others. However, somewhere along the line that gets really tiring, and I realized that. This isn't to say that I'm the covergirl of being positive all the time, because let's be honest that's really hard and I'm no Jessica Day (for all my fellow New Girl enthusiasts out there). The point of these words is to encourage others and say that it's never too late to start actually caring about yourself and your well-being, but it's definitely a process. So, maybe my journey can inspire you readers out there to start your own and create a better life for yourself. 
What first pushed me to even start my journey was when I stumbled upon a book by one of my favorite actresses, Lily Collins. The book, called Unfiltered: No Shame, No Regrets, Just Me, was about her journey of self-love and self-care, and how she strived to reach her full potential without feeling any remorse. Amongst many others things she talked about embracing what makes you different and waking up each morning, loving what you see in the mirror. Some of the things that really resonated with me from her book is that doing what we love is what makes us unique, and as long as we're happy, we should care less if people judge us for doing things that they might not understand. I was inspired by Lily's openness and vulnerability with the world as she wrote down her struggles in a book for anyone to see in hopes that they could learn and slowly better themselves. Her book opened up a path in which I knew I had to start making a change in myself, just as she did in her life. I continue to read the book as a refresher for the tips, but each time I read it, I notice and learn something new.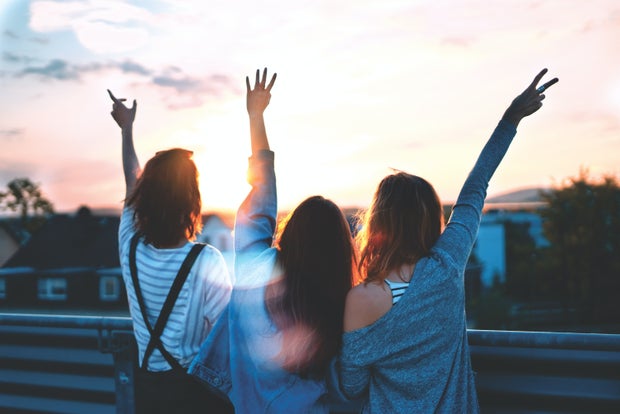 Photo by Simon Maage from Unsplash
One really important thing that I learned from Lily Collins' book was "When someone shows you who they are, believe them". Before I started taking those words seriously, I would ignore "red flags" in my friendships and repressed the negative feelings that those particular friendships flared in me. I would always justify that maybe one day the person would change and I could help them, but in the process I was only destroying myself and my perception of my self-worth. However, after I started implementing Lily's words in my life, I realized that I finally owed it to myself to be surrounded with people who genuinely made me feel happy and inspired to do better everyday. UCI was a big part of the journey as well, as it gave me the opportunity to find people who went on to become some of my closest friends that not only pushed me to do better, but did not emotionally drain me. 
A significant part in my journey is something really recent and related to my time at UCI. For the longest time, I thought that I wanted to be pre-med. And since my freshman year, I was so determined to switch my major from Psychology to Biological Sciences, even if it meant sacrificing the subject I loved. I hadn't realized it at the time, but that determination to go down that path of becoming a doctor was not mine, but belonged to someone else. For my entire freshman year, I juggled between taking my major-required classes and pre-med courses. Despite dreading it, I continued to smile through the pain because it made someone else happy. At the time, I was so out of tune with my own passions that I genuinely believed that I wanted to go to med school. During the summer before my sophomore year, I realized how truly unhappy I was and questioned who I was actually doing this for. When I decided to focus solely on my Psychology degree, a huge weight was lifted off my shoulders. It was then that I realized I had never considered or acknowledged what I wanted or what made me happy, but instead I was focused on making other people happy. Saying "no" is an important form of self care and preservation that I had to understand the hard way, after spending gruesome hours on chemistry... and trust me, no one likes chemistry. 
Self-care can come in so many different forms, whether it's more immediate actions like taking a break from social media, having a night to yourself, or hanging out with friends. It can even be little actions you do on a daily basis, like saying "no" when someone asks too much of you or being more patient with yourself when you make a mistake. You only hurt yourself when you let others live vicariously through you, rather than setting proper boundaries with controlling individuals. Get to know yourself as if you are your very own friend, and once you do, go after what you want and enjoy. So, get out there and dictate your own life because that's what self-care is all about!
Giphy