My Escape From Reality During COVID-19
Approximately two months have weirdly passed during these difficult, scary times. People are keeping a distance of at least six feet from others. Masks are seen on people left and right. Homes are empty from lack of visitation. Celebrations are practically nonexistent. Traffic has died down (for now). And as strange as it is, this is becoming the new normal. 
Now don't get me wrong, I still miss every aspect of my pre-COVID life but I am gradually getting used to this new life. Accepting what we are experiencing as the new normal has helped me tremendously. I struggled a lot in the beginning when the shelter-in-place began; motivation reached an all-time low while stress peaked at an all-time high. I was also very frustrated but I thought then how grateful I am that my family and friends are safe and sound. There are still underlying problems but the overall picture made things just a little bit better. 
But there is one thing that consistently helped me get through these rough times. And no it is not baking bread, specifically banana bread, distracting myself with addicting TikTok videos, swiping on Tinder, or binge-watching the latest Netflix TV shows. Any guesses? It consists of using your two legs and the outside world. Yup! It is taking a walk outside. As basic as it sounds, walking or running outside (okay let's be real, it is mostly walking with a little bit of jogging for me) or exercising at home tremendously improved my mental health coming from someone who abhors running.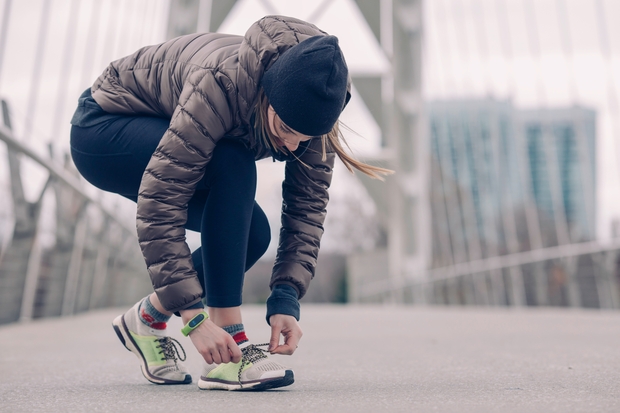 Those sixty minutes are moments that I have to myself to relax and focus on me―away from stressors and escape from reality. Controlling my mind, free from anxious thoughts lets me know that I will be okay in those brief sixty minutes. Moving from indoors to the radiating sun beating on my skin changes the pace from being stuck at home for so long; after all, we all need that Vitamin C every once in a while. Breathing in the fresh air while calming music eases my mind has been the best. Seeing strangers walking outside and greeting them six feet apart gives me a sense of hope that we are in this together. These brief sixty minutes is what gets me through the day.
We often hear from people who exercise that it helps reduce their stress and clear their minds instantly. Numerous accredited studies also support that physical activity reduces stress and anxiety and improves mental health and mood, while reducing the risk of cardiovascular diseases. Exercise stimulates endorphin productions (the body's natural painkillers and mood elevators), which in turn reduces stress hormones (adrenaline and cortisol) and then improves one's psychological health. Often we unconsciously forget the one thing that we thrive on, breathing. Focusing on our breathing (and essentially our body) relaxes our mind. Exercising allows us to hone our mind, body and breathing that is forgotten from our day-to-day lives. 
To tell you the truth, there are times where I am not in the mood to exercise for that day and there are times where I don't feel like it and still end up exercising. Both times, I do not feel regret. It is important to understand yourself and focus on your wellness. However, it is also important to also be pushed out of your comfort zone. If you haven't already, I recommend going outside to take a walk or exercise at home if you can. There are plenty of exercise videos on YouTube (apartment-friendly ones too!). Maybe it's time to start Chloe Ting's "Two-Week Shred Challenge." 
In a way, this pandemic has oddly pushed me out of my comfort and do things for myself, not for others. Self-care and mental health is important and is often forgotten in our busy lives. Take some time off for yourself free from distraction. Explore new interests or hobbies. Find your escape.