It's Friday night. I walk into my room while putting my groceries and backpack on the table. I turn on the lights, and my phone starts to vibrate; some friends want to hang out. We go out to dinner, and I order some delicious tacos, even though I can't stop thinking about how comfortable I would feel in bed right now. "Why did I come?" I ask myself, and that's when it hits me.
Since moving to college, I have tried to do it all: Stay on top of my assignments, hang out with friends, go on family trips on the weekends, go shopping every week, go to parties, study in advance, get an internship, apply for jobs. And that's the problem...I never stop. I got caught up in this culture of "whoever is the busiest is doing it right."
In the beginning, it was fun since I was having it all. Now? All I want to say is: Later, everyone! I need a break, and you probably do too. 
I planned to enjoy at least one Saturday for myself. I'd be lying to you if I said I spent a day at the spa. I'm a broke college student after all. However, these are a few things I did that helped me relax and reboot:
BYE-BYE SOCIAL MEDIA
Let me be clear, I always heard the advice to "disconnect from the world to connect with yourself," and I never took it seriously. How could I leave my precious life online? However, after assuring my family and friends that nothing was wrong and I was just taking a break, I felt somewhat liberated. I had so much free time!
HELLO SHAMPOO CONCERT
I love taking showers. I can never start the day without one. However, my schedule is so tight that I can never really enjoy them. I grabbed my speaker, hooked up my favorite playlist to Spotify, and gave my roommates the concert of a lifetime.
NICE TO SEE YOU AGAIN, MR. SHARPIE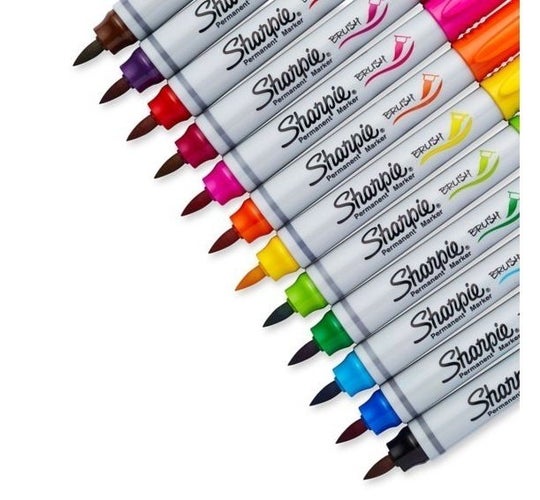 My beloved sharpie collection, which had been forgotten in a corner behind my books, saw the light again. Drawing and art have always been therapeutic for me, so I lost myself to the worst doodles I've ever produced, and I loved them.
SORRY COMPUTER, IT'S NOT YOU, IT'S ME
I knew using my computer was going to be tempting. One-click and I'd be on Instagram! So, I turned on my television and started a new Korean drama, "Hotel del Luna." There's something about this dark fantasy romantic comedy that obsessed me to the point of forgetting what time it was.
"BRRRRRRING" – CAN I TAKE YOUR ORDER?
Most of the time, I like to cook to relax. But I was so invested in the program that I ordered ramen. The best decision if you ask me since it was the perfect weather for soup!
"CAUSE EVERY NIGHT I'M TALKING TO THE MOON"
My bathroom has one of the best night views. I don't know if I should laugh or cry about it. Nevertheless, staring at the moon while blasting Bruno Mars was much needed.
Needless to say, after half a semester of running from place to place, I loved being able to stop for one day and focus on myself. It helped me recharge my very low batteries and have a wonderful start to a new week.