Warning: Contains Spoilers
On Aug. 5, Her Campus teamed up with °1824 (a Universal Music Group team) to host a Q+A with the cast of the hit Disney+ show High School Musical: The Musical: The Series. During the hour-long chat, the costars share their thoughts on the season, the importance of mental health and self-acceptance, and friendships on and offscreen.
Season Two
Season two of the series premiered on May 14 of this year. According to Larry Saperstein (Big Red), filming during the COVID-19 pandemic makes the launch that much more rewarding. "It feels like we've climbed this mountain and now we're looking back," he explains. "It's a really great feeling."
In the season two finale, the performers and their director Miss Jenn decide to drop out of the Menkies, the Alan Menken Awards for Excellence in High School Musical Theater, for their production of Beauty and the Beast. They already felt they'd won simply by putting on a successful show.
Mental Health
During the Her Campus talk, the cast members consider whether they would've made the same choice to withdraw from the Menkies. Reflecting on his own high school experience competing for the Gene Kelly Awards, Joe Serafini (Seb) reveals that competing for an award makes theater about "something other than the joy and love of putting on a show." He'd rather enjoy performing for its own sake than make it about winning.
Dara Reneé (Kourtney) adds that competition can have a detrimental impact on your wellbeing. She advises, "You shouldn't sacrifice your mental health to please others." Dara explains how Simone Biles's decision to take a break from the 2021 Olympics for her health and safety sets an important example to put yourself first. Dara states, "If you need to sit down, have a glass of water, and watch some TV, take your moment!"
Identity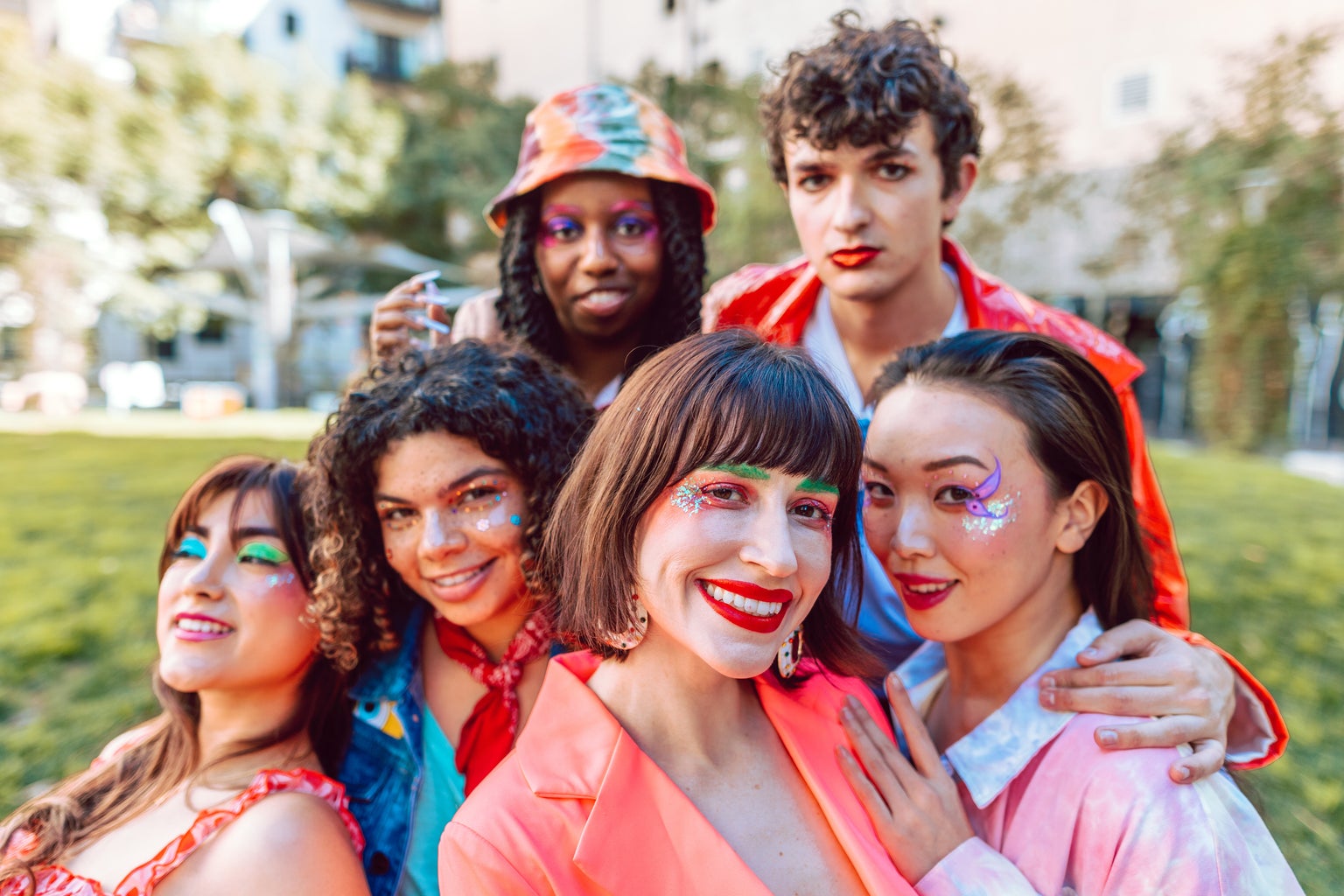 Switching gears, the cast moved on to a discussion about identity. When asked what it's like to portray a character who is confident in his queer identity, Frankie A. Rodriguez (Carlos) explains how it feels full circle. As an artsy kid who was raised in a small town, he "looked to Disney shows for inspiration." When characters wore sparkly clothes and expressed their unique personalities, Frankie developed the confidence to do the same. Now, he gets to be that role model for others.
Another openly queer character is played by Joe, who considers the powerful impact of the show's accepting community. He explains how the characters are able to be their most authentic selves, and the people in their lives still love them. "That's the world I want to live in," he declares.
Friendship
Not only are the characters supportive of one another on the show, but the actors are just as close offscreen. Julia Lester (Ashlyn) explains, "For a lot of us, this is our high school or college experience." As a result, she and the rest of the cast went into production with the goal of forming strong friendships. She expresses how lucky they are to spend their formative years with "such wonderful people."
In between takes, Matt Cornett (E.J.) shares how the cast heads to the basement to play the piano and sing songs together. Moments like these demonstrate the closeness of the cast and how music brings them together.
Whatever happens in season three, the cast's emphasis on mental health, self-love, and friendship is sure to continue.
The season two soundtrack is now available to stream on Spotify and other music platforms.