If you're like me you've definitely been trying some cooking over this pandemic. I've made everything from steaks to snickerdoodles in hopes of finding that perfect recipe I never knew about. Well, let me get you started on my latest obsession: smoothies. Before this lockdown, I'd only made a couple of banana smoothies and one green smoothie (not my cup of tea) but I never really branched out. Smoothies are the perfect snack and are a healthy addition to your daily diet. Plus they're super easy to make and can be stored for later! Here are my favorite smoothie recipes and one's I recommend trying!
Of course, I've got to start off with the classic strawberry banana smoothie. You can never go wrong with this smoothie combo and everyone I've ever met likes it. Even if you're not a big banana fan, the strawberry can mask the taste and give you that sweet and refreshing sensation that you crave with any smoothie. I love this recipe because it's so simple (it only has four ingredients!). If you've never made a smoothie before or are looking for a tried and true recipe, I recommend starting here.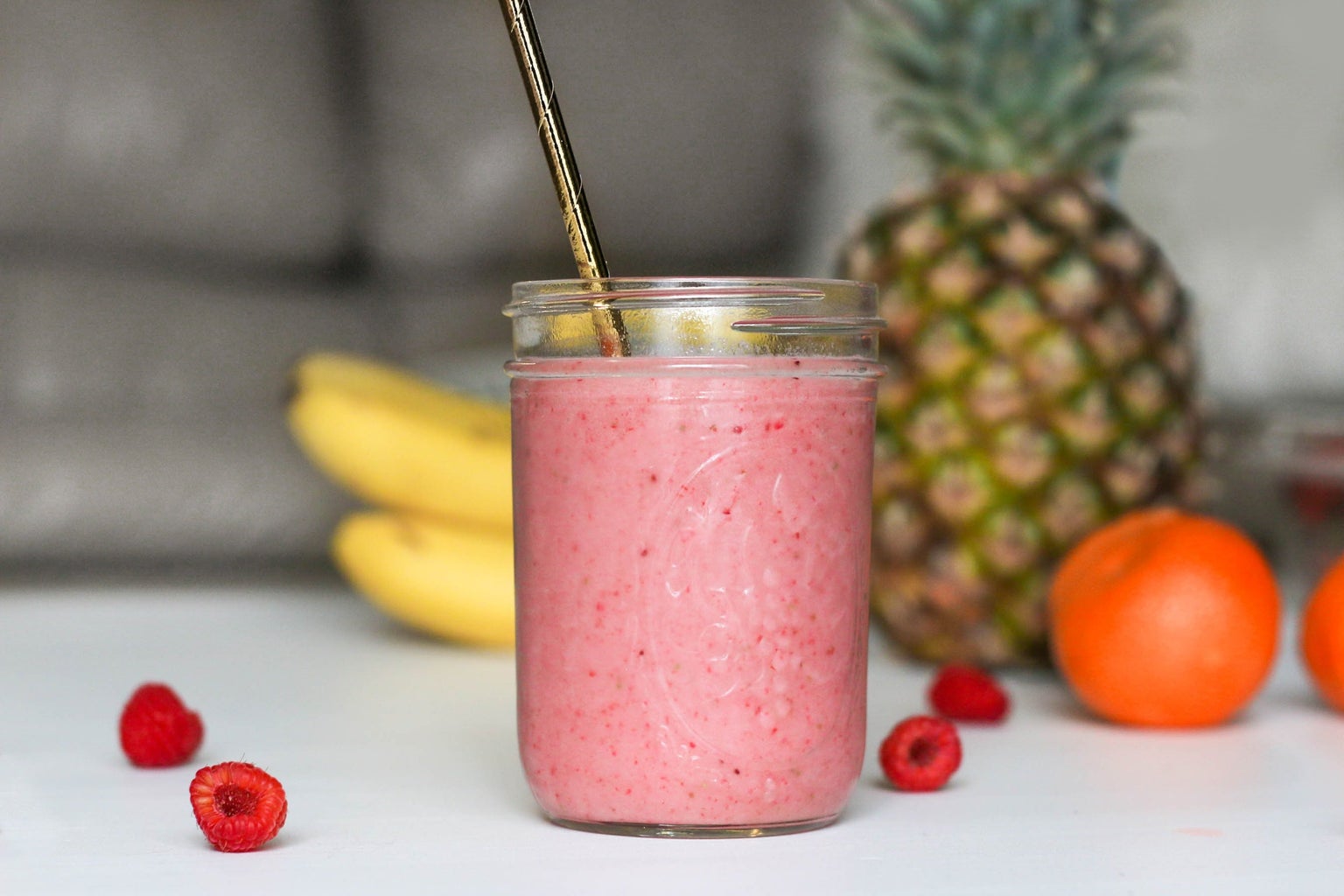 Now, I'm not a big green smoothie fan, but this recipe is amazing. There's only a little spinach in it but mix it with some apples and avocado and you've got a winner. I love this recipe when I want to feel super healthy because it has lots of anti-inflammatories and natural vitamins. There are also recommendations for substitutions if you don't like one of the ingredients or you want to switch it up after a few times. Overall 10/10; the only green smoothie I will drink. 
This is a funky smoothie that's super flavorful and sweet. The pineapple makes the smoothie super tropical and creamy and the turmeric has nutrients to fuel your body all day long. This is usually my alternative to a green smoothie when I'm not feeling up to it because it has lots of natural vitamins and is very healthy. I don't really like turmeric but all you can taste is the pineapple and there are lots of antioxidants to help with your immune system. This smoothie is nice and light and will brighten up your day!
Another classic is the mixed berry smoothie. It's extra sweet and a bright pink color so it's bound to taste good. This recipe is so simple; it only takes five minutes and four ingredients! The mixed berry smoothie is a good on-the-go type of smoothie that I love to make in the morning because it gets me all ready for my day! The recipe also has some greek yogurt in it which is a good source of protein and potassium. The mixed berry smoothie is one of my favorite recipes and I highly recommend it. 
This is a new recipe that I haven't tried yet but is on my to-make list. It popped up on my Pinterest and I immediately pinned it because I love cinnamon and apples, so I must love a cinnamon apple smoothie! The recipe is naturally sweet because of the apples and tastes like an apple pie milkshake. It also contains a lot of protein. This would definitely be a good fall or Thanksgiving recipe. The cinnamon apple smoothie is super innovative and an absolutely delicious mix of fall flavors.
Again, I don't drink a lot of green smoothies, but I know a lot of people who really like this green tea matcha smoothie. It's super nourishing and will be a great energy booster before you start your day! This one might be for you if you want a green smoothie that you can taste how healthy it is. It has lots of spinach and kale to get those vitamins in and ends up being a very pretty shade of green. This is definitely the healthiest smoothie on this list and I highly suggest you try it if you like matcha!
"The Lemon Bowl" is my favorite place to get smoothie recipes because I love the flavor creations, so I thought I'd include some of their recipes. This chocolate oatmeal smoothie is right up your alley if you like a sweet treat that can mask the healthy ingredients (spinach). I'm a big advocate for chocolate for breakfast, and this is a good way to do it while also getting some nutrients and caffeine. This is one of my favorite smoothie recipes and a great snack for the afternoon!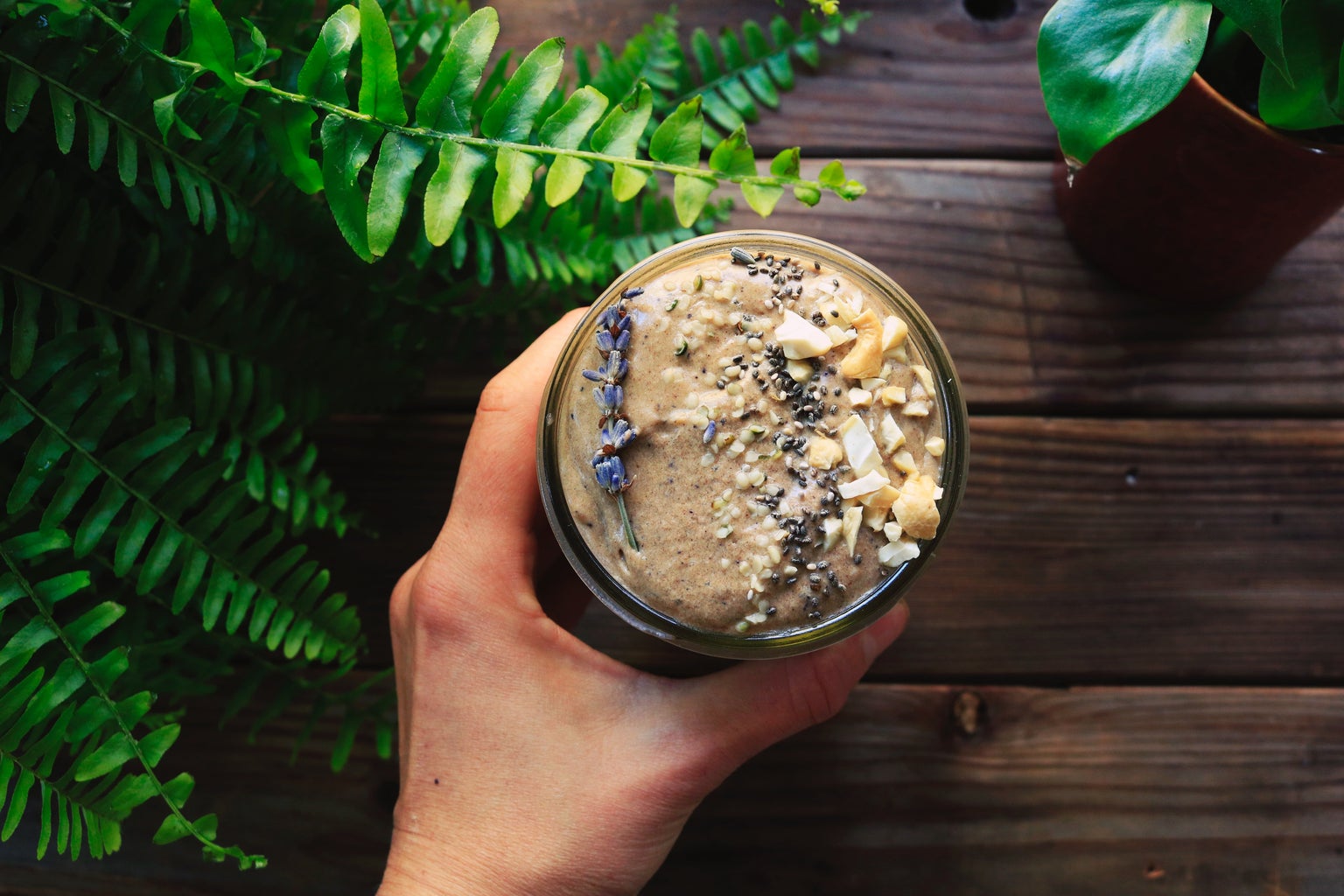 Another delicious and healthy smoothie is this low-carb peanut butter smoothie also made by "The Lemon Bowl." This is a good morning smoothie to take with you because it has a lot of protein and some chocolate so it will put you in a good and motivated mood for the rest of the day. It's naturally low-carb so you will feel active and it could also be a good post-workout snack. This smoothie is creamy and delicious and I'd drink it any day of the week!
This is another smoothie on my to-make list because it looks so yummy and bright. Orange is a good natural antioxidant that can help with colds or the flu. This smoothie is nice and light and almost tastes like orange juice. The carrot taste is masked by the ginger and orange, so you'll be getting lots of Vitamin C without even tasting it! I definitely want to try this smoothie and I think you should too!