My Favorite Online Workout Videos
I have always loved working out. It's a great stress reliever and I always feel so refreshed afterward. Before the pandemic, I loved going to the gym and to in-person workout classes. However, since COVID-19 hit, I have been using a variety of online workout platforms to keep in shape. Online workouts are so convenient because I can do them in the comfort of my own home at whatever time I want.
Listed below are a few of my favorite online workout videos/platforms that I totally recommend for people who also love working out:​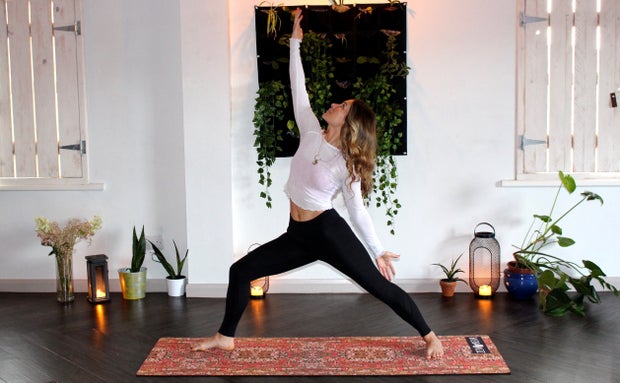 Zen Bear Yoga via splash
Over a year ago, my family purchased the Peloton bike which offers an incredible array of different classes with such amazing instructors. Each class has its own playlist based on certain decades, singers, and even holidays. However, now that I'm in college and away from home, I can't use the bike to work out. Instead, I stream tons of different strength workout classes on the Peloton app via my phone and laptop. There are so many classes to choose from that target different body parts for different class lengths offered. My favorites are the 30-minute bodyweight classes!

 

2.

Youtube - POPSUGAR Fitness

Recently, I wanted to change up my fitness routine so I decided to browse on Youtube. I came across such fun and effective toning classes on POPSUGAR Fitness and I've been doing so many classes now whenever I get the chance to. Like Peloton, there are so many different classes for all types of people whether you prefer a beginner, intermediate, or advanced workout class.

 

A few months ago, my older sister and I both subscribed to the SWEAT app. This app has a built-in workout schedule for users for different classes every single day. Each 30-minute workout class focuses on different skills and definitely leaves you in a 'sweat' afterwards! 

 

Finally, Instagram live classes are super fun. There are different workout instructors who are active on Instagram that offer live classes on their Instagram stories. These classes give people something to look forward to and allow all users throughout the country to perform these workouts in real-time alone or with a friend wherever they want! This also teaches people about new programs and instructors that they might not have known about before.
During these unprecedented times, it is so important not to forget about your own health. You must remember to still take care of yourself and your body! So use these different platforms and have fun!