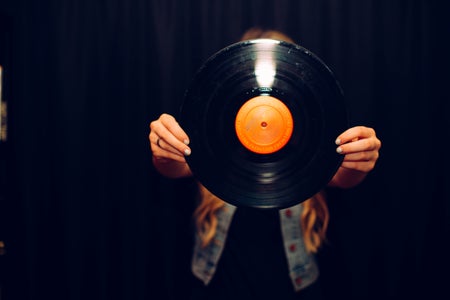 Breanna Coon / Her Campus
Final Stretch—Stressed—Enough Said—Listen: Lo-fi Music Recommendations Part 2
Another semester is drawing to a close, meaning it's time to anticipate the stress that comes with it (if not already felt throughout the semester). Despite those deadlines, long study sessions, and a growing sleep debt, we have to stay on top of things, and I suggest staying on top of things while listening to nice chill music. It's nice to have some sort of relaxation in our lives, and music can be one form of that. Thus, this second collection of Lofi Music Recommendations! Enjoy~!
You can also check out my first collection here~
Disclaimer: some of the songs may overlap, because I didn't make these playlists!
All picture credits are screenshots from the videos.
These are all YouTube videos. However, you can check out the description box of the videos to get other media types (like SoundCloud, Spotify, etc.) of the artists and the YouTuber!
1.  Let's start with some jazzy hiphop, or jazzhop, and honestly, the title kinda says it all--if you need some coconuts and/or some upbeat-but-not-too-upbeat cheer-up, this is a great playlist to check out
cribblingdepression - i wanna be on an isolated island all alone eating coconuts [ lofi | jazzhop | chill mix ]
2. This playlist starts serene before gradually coming to dance on faster melodies. It is also is voice-free if that prefer your lofi voice-free
The Jazz Hop Café - midnight aura. [lofi / jazzhop / chill mix]
3. For those times when you want to feel futuristic or need to feel like humanity will have a future ten years from now, this set of songs favors the strong carry of the beat and background while the synthesizers and guitar melodies drift through
The Jazz Hop Café - Space Traveling [Lo-Fi / Jazz Hop / Chill Mix]
4. Also a more upbeat list (and featuring a cute raccoon), the songs in this list are a perfect combination of jazz, strong background riffs, and ramen mood
Chillhop Music - Nighttime Ramen 🍜 [jazzy beats / lofi hip hop mix]
5. The background beats in this one are reminiscent of hiphop, but the foreground swings like jazz with its synthesizer melodies
Yūgen - Classroom Sunset | Lofi HipHop Mix | 
6. Last but not least! My personal favorite because I can listen to it for most of my moods. It's a great mix of chill-sigh to chill-hype songs
Chillhop Music - City Escape 🌃[jazzy beats / lofi hip hop mix]
So once again: 
Relax--Get On Track--Pass Like That--Smile And Laugh