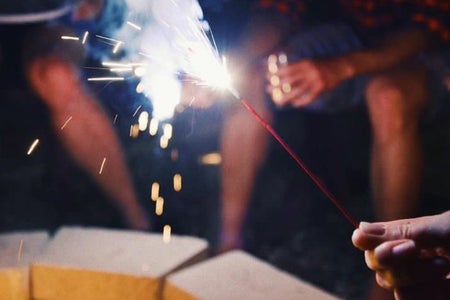 Anna Thetard / Her Campus
Final Stretch--Stressed--Enough Said--Listen: Lofi Music Recommendations
This is a sponsored feature. All opinions are 100% our own.
It's the last few weeks of the semester, and there's the creeping feeling of exams, projects, and deadlines looming over. BUT it is precisely during these high-stress times that we need some calm in our lives, and lofi can lend a hand.
Whether for studying, if you're feeling the sigh of melancholy, or just to relax, the gentle melodic beats of lofi can be soothing. There's always handy-dandy google searches, but here's a few if you don't know where to start or if you're looking for some new soft-jams to run on repeat.
(They're all youtube videos, but most of the artist's or youtuber's soundclouds, spotifys, etc. can be found in the description box!)
Disclaimer: some of the songs may overlap, because I didn't make these playlists!
Lots of lofi has voice clips to set the mood and spice up the song, but some people find that weird. If you're one of those people, this playlist is voice-free and highlights melodies on the synthesized flute and higher pitches of the piano
Ambition - it's going to be okay...
This one is a more wilder mix that ranges from chill high to chill vibe reminiscent of jazz (trust me; you'll know it when you hear it)
The Jazz Hop Café - a cup of lofi #2 [lofi / jazzhop / chill beats]
Like floating aloft on clouds of dreams, this playlist focuses on a mix of flute, mid-high guitar strums, and low piano keys
the bootleg boy - DREAMING IN KYOTO
A medley of moderately fast-moving melodies in piano; nice for happier vibes
cribblingdepression - Your smile is my most favorite thing in this world | lofi hip hop
Bonus! The third song in this playlist does have a version with words - Fantasy
Piano once again but with countermelodies and some guitar-focused songs too--played for those evenings of soft contemplation or maybe for falling asleep
130mood - good days / lofi study playlist
One of the playlists I turn to when I'm feeling extra sad. Yes, it's by the same person as number 3, but hey, all of their playlists are great
the bootleg boy - RAINING IN NEW ORLEANS (Lofi HipHop)
Bonus! This is part of the "Raining In…" series if you want more songs similar to this playlist
If you don't want to keep clicking on playlists or prefer to be surprised or are searching for new songs, rolling playlists are "live" and they shuffle around in a giant invisible playlist
College Music - 24/7 lofi hip hop radio - beats to study/chill/relax
Relax--Get On Track--Pass Like That--Smile And Laugh