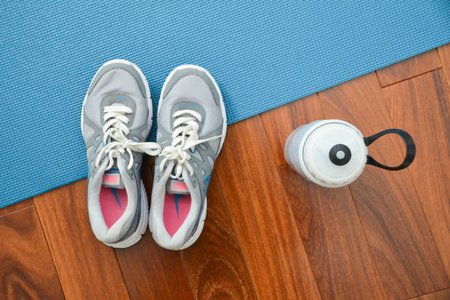 The Ultimate YouTube Workout Channel for Busy College Students
It's a new year, new decade, new semester and I can guarantee you that regular exercise scored a top place on your list of goals to accomplish. But let's be real: you take a vow to be more physically active amidst the pretty illusion of the holiday season, before you return to the hustle and bustle of daily life and begin to regret ever making those fitness resolutions. You've been there, I've been there. We've all been there. Whether it's the stress from trying to finish the seemingly endless pile of schoolwork or simply lack of willpower to make the trip to the gym, staying healthy can seem largely impossible to the average college student. But alas, there is a way you can fit in a quick workout from the comfort of your own dorm!
Social media influencer Maddie Lymburner posts workout videos for free on her very own YouTube channel, Madfit. From core-toning strength exercises to full-body high-intensity interval training (HIIT) cardio sessions—all ranging from 10 to 20 minutes—viewers have a wide variety to choose from. But do not let the time span deceive you. These short workouts are still very much intense. Her 10-minute ab workouts have left me feeling the burn just 5 minutes in (those L-shaped leg drops always get me)! What's more, she includes a countdown timer in her videos that signals exactly when to switch to the next exercise. And of course, who wouldn't appreciate her choice to use an all-white wall lined with house plants as an aesthetic background for us to admire while we build some muscles?
So the next time you take a study break, why not give one of these workouts a shot? Here's to actually achieving those New Year's fitness resolutions!