How to Stay Active and Healthy While Away at College.
Staying active during the winter months, can be a very bitter experience especially here in New England. It can be extra hard to stay active at school. However, staying active should be something fun and never feel like a chore. Here are some tips on how to stay active and healthy at school.
Personally, if I do not plan out my workouts for the upcoming week, I know I will not do them. On Sunday or Monday, I sit down with my workout buddy and figure out when we have free time and are available to schedule our gym and workout time.

Girls may be strong and extremely independent, but that doesn't mean it makes them any less resilient to have friends who motivate them! Having someone who is with you while you are trying to stay active does not make you weak. It makes you strong because it proves you can push someone else and yourself at the same time as pushing yourself. This person does not have to be physically with you while you are trying to be active. Your workout buddy could be across the country and you both motivate each other through facetime, social media or apps to track each other's workouts.

3.

Eat and Drink What You Need For Your Body

Don't fall into the trap of diet culture! Eat what you want when you want it. It's all about balance. Drink lots of water and try to stay away from sugary drinks that will give you a boost but then crash, plus is great for your skin and will keep you hydrated. Make sure you're eating 3 meals a day or six small meals that include many fruits, veggies and protein. You need and the supplies that your body needs.   

This is a huge thing for me. If I feel like I am forcing myself to do something then I will start to hate it and won't want to do it. Make it fun or find the activity that motivates YOU! Whatever you do, whether it be going for a walk twice a week or being in the gym everyday, you should want to do it. Make it something that you care about doing and you will actually enjoy doing it. 
In the end, when you are doing something you want to actually do and are motivated to do it you will be happier. Remember that every person and body is beautifully  different from each other and to focus on what YOUR body is telling you.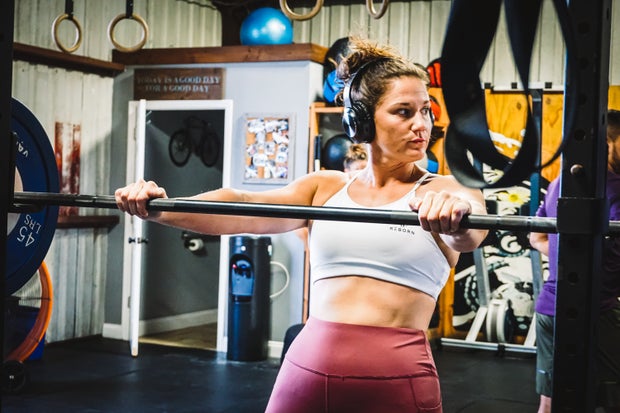 Photo by Clayton Scelzi from Unsplash