I am sure that I am not the only one who, at the beginning of the pandemic, struggled with finding the motivation to work out and maintain a healthy lifestyle. In fact, I think it is safe to assume that many of us felt a sudden loss of direction, amongst other things. In June 2020, a time where I felt emotionally, physically and mentally overwhelmed, Bods by B launched the Love Yourself Challenge, a four-week online group training program that focused on re-establishing a consistent fitness regime, improving self-confidence and prioritizing self-love. It was from this one-month challenge that Bods by B, an online fitness community with the goal of strengthening yourself inside and out, was born.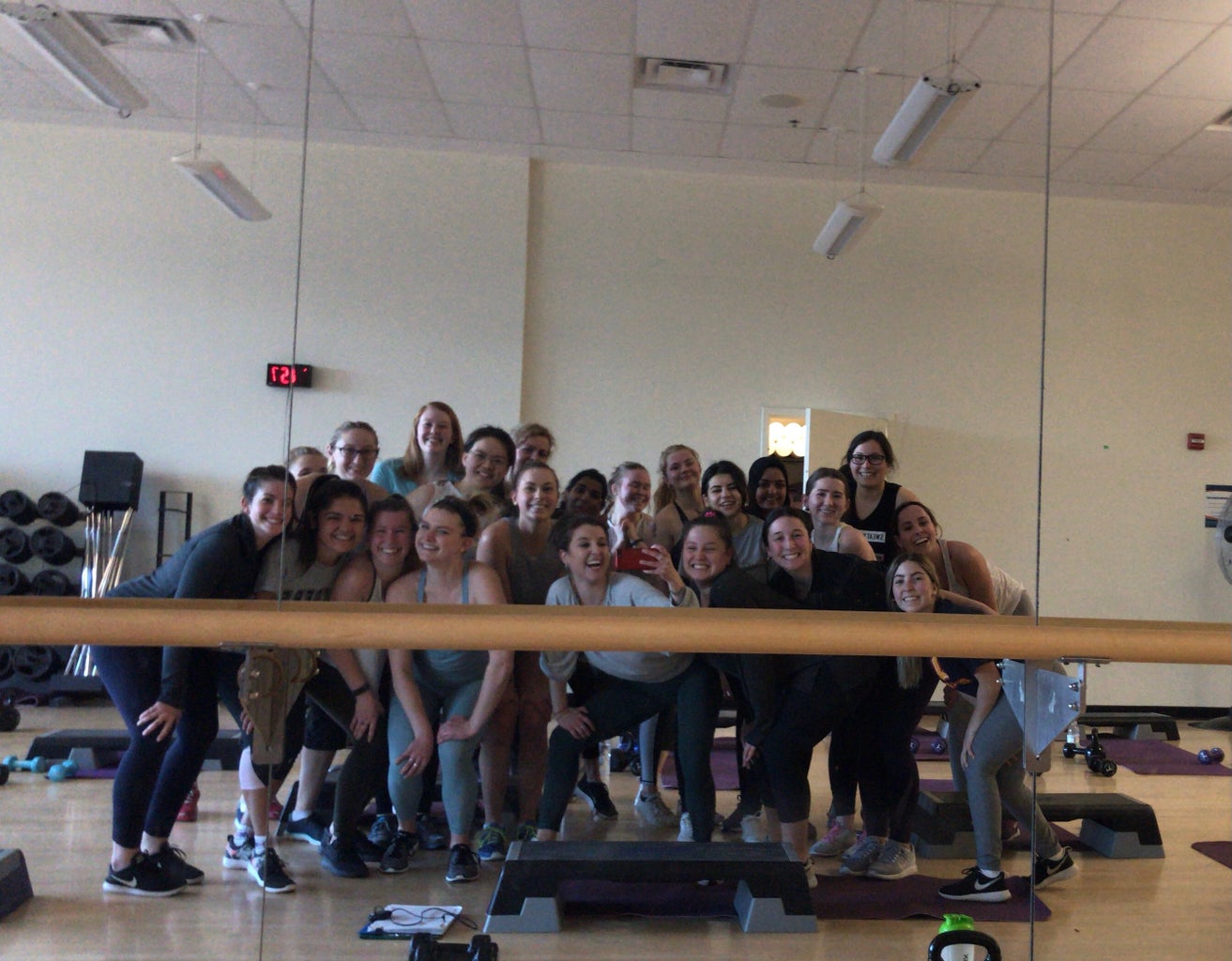 I sat down with my dear friend Bianca Celotti, creator of Bods by B, to talk about her story from a child with a passion for health and fitness to the grown woman she is today with her own fitness business. Bianca's fitness journey began long before she got certified as a personal trainer back in 2017. Growing up as a competitive dancer and with a family who worked as fitness instructors, Bianca was exposed to the world of health, fitness and dance at a very young age. With the wonderful lessons and tools that she had learned, emerged the pressure to attain a specific body type in order to succeed in the dance, health and fitness world. Facing the overwhelming stresses of health and body consciousness from a young age ultimately generated a toxic relationship between her inner self and social pressures, which carried on for years.
As a teenager, Bianca battled with a continuous cycle of restrictive eating, excessive exercising and a lack of self-confidence. She became fixated with the idea of needing a specific body type in order to be respected and accepted, taking whatever measures she needed in order to attain this 'perfect body'. Bianca described feeling extremely anxious, spiralling into a place of depression and self-hate if she missed a workout or if she ate a meal that was not following a specific diet. It was the summer before coming to Queen's University that Bianca decided to make a change in her life, to stop living by the health, dance and fitness standards and begin repairing her relationship with herself. Her first mission was to start loving herself again, accepting herself for who she was then and who she was working to become in a healthy way. Bianca stopped the endless dieting and other restrictive behaviours and began re-learning to see food as fuel rather than the enemy and exercising when she could and wanted. It was on this road to self-love and living a whole, healthy life that Bianca got certified as a personal trainer and began her journey helping others who unfortunately find themselves battling the same mindset and cycle that she had. The trauma and torture that she had put her body through took time and was difficult to reverse, but as she began enjoying herself, Bianca started to see the results that she wanted.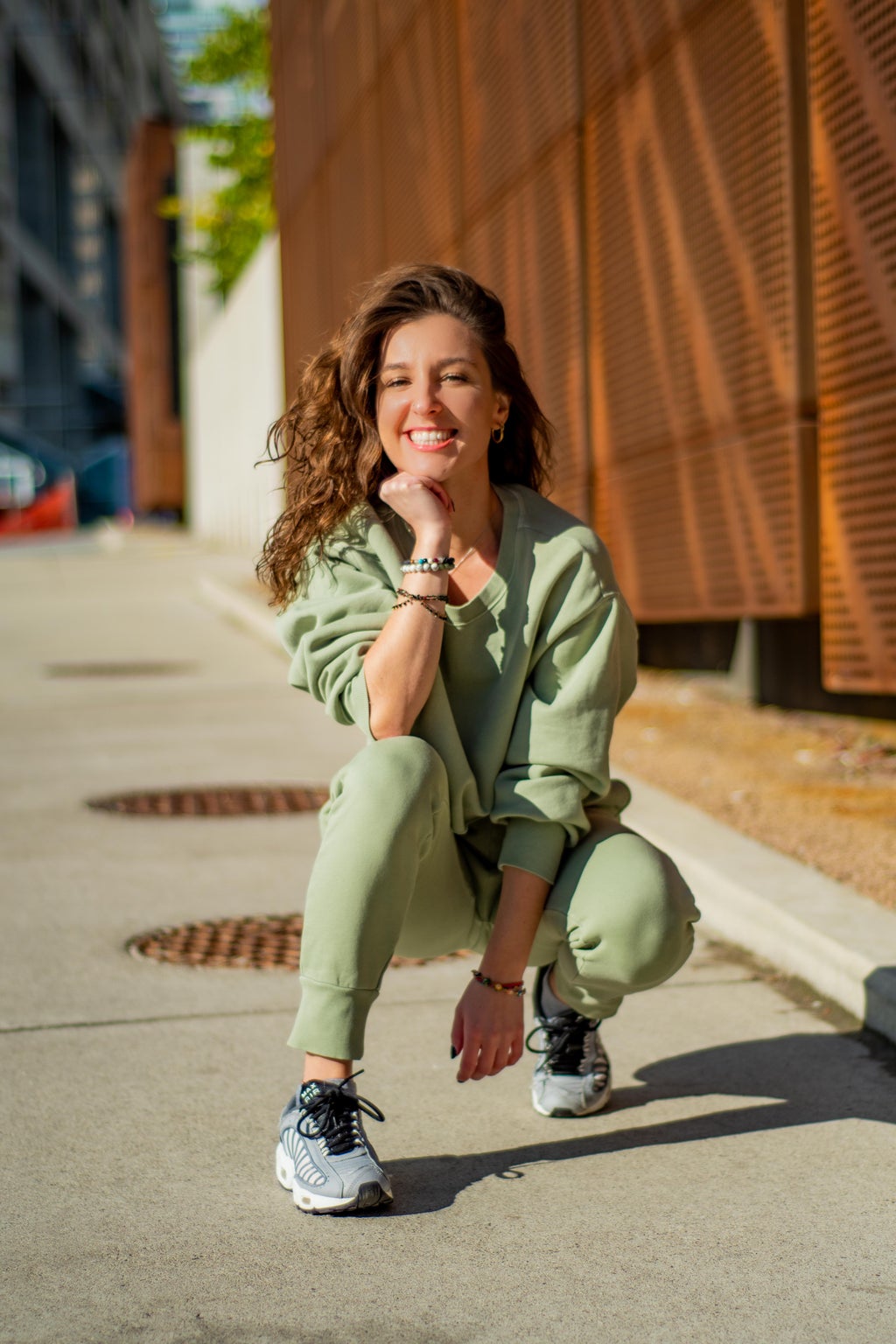 Bods by B is built upon four principles: community, empowerment, passion and health. First, the Bods by B community is a safe and judgment-free zone, a group that provides you with accountability while pushing you to be your best self. With people at different fitness levels and different goals, you know that you will always have someone to cheer you on when you are not feeling your best and to motivate you to continue putting yourself first. Second, it is about empowering yourself through fitness, health, self-love and confidence while empowering the community around you, providing support, encouragement and love to those who are by your side each and every day throughout your journey. Third, it is about finding a fitness program that not only works for you but is enjoyable and attainable. Working out is not a chore at Bods by B, but it is a great way to have fun with others while making positive choices when it comes to your health. Finally, it is about prioritizing yourself and your health, taking time each and every day to be physically active, lead a life with balance and generally better yourself. Not only are you building physical strength, but you are improving your mental health as well. Whether you are in a group or personal training, these four core values will be part of your experience.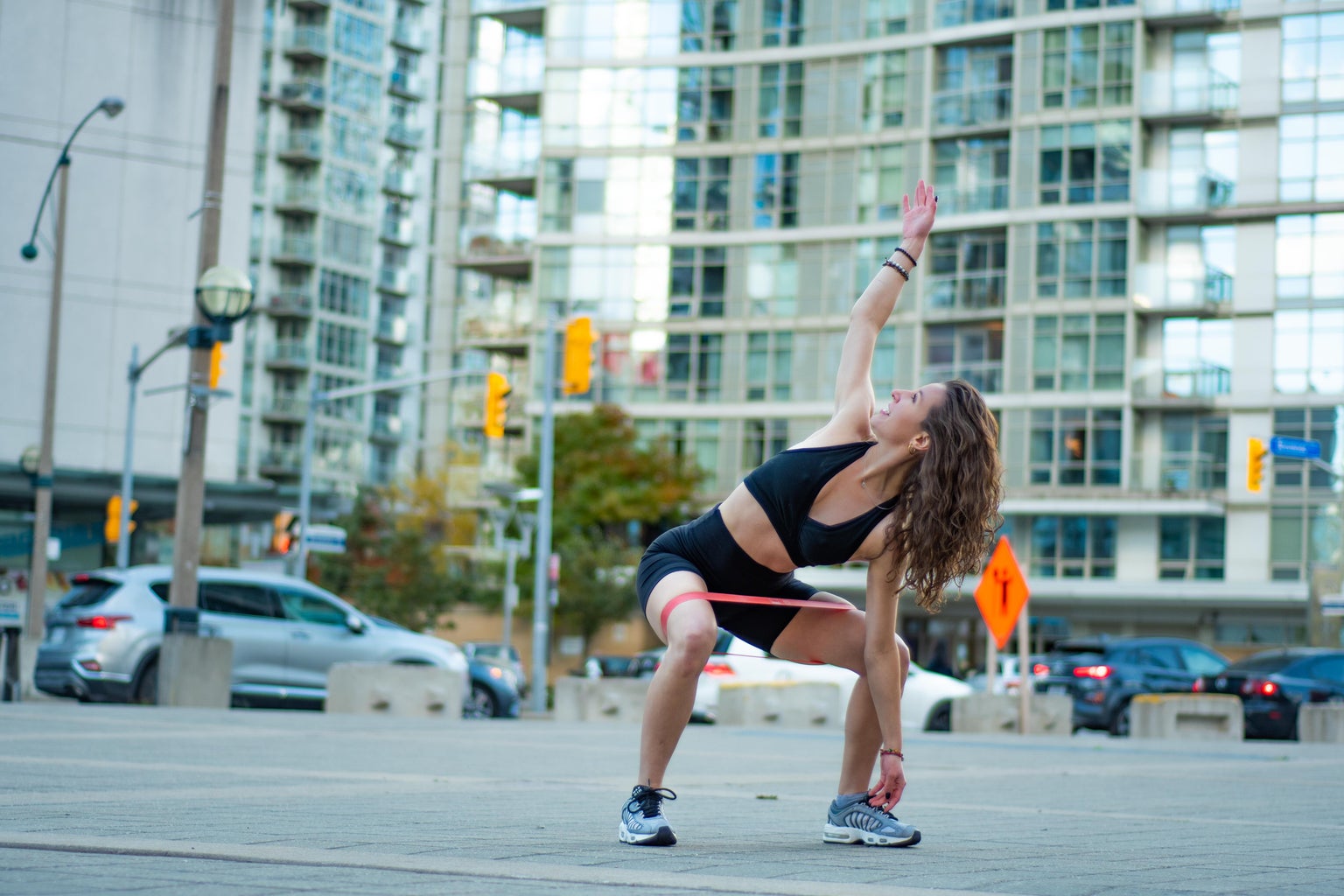 After having taken part in a one-week free trial, I not only got the opportunity to take part in four group training classes but got to know many of Bianca's clients. On Monday, we started the week off with the Bootcamp Yoga Fusion class which incorporates thirty minutes of yoga taught by Bianca's mother and thirty minutes of a blend of cardio and strength training. Tuesday came the class that I knew would be the hardest of the week: H.I.I.T cardio and a mix of strength training; to say this class whipped me into shape would be an understatement. On Wednesday, we began our class with a well-needed deep, total body stretch then moved into a circuit that targeted our core and arms. Thursday, the last class of the week, was all about training our lower body, with the main focus being growing our glutes. Over the weekend, Bianca took the time to post on her Instagram about mindful eating and tips on how to instill balance into your life. Before taking her class, I was unsure about whether working out online would be something that I would find enjoyable and came into the week with the fear of judgment and intimidation, but that all melted away after the first day. During the week I found myself being encouraged and encouraging other people in the class to persevere; I would even join the Zoom link early to catch up with everyone in the class and was genuinely excited to work out.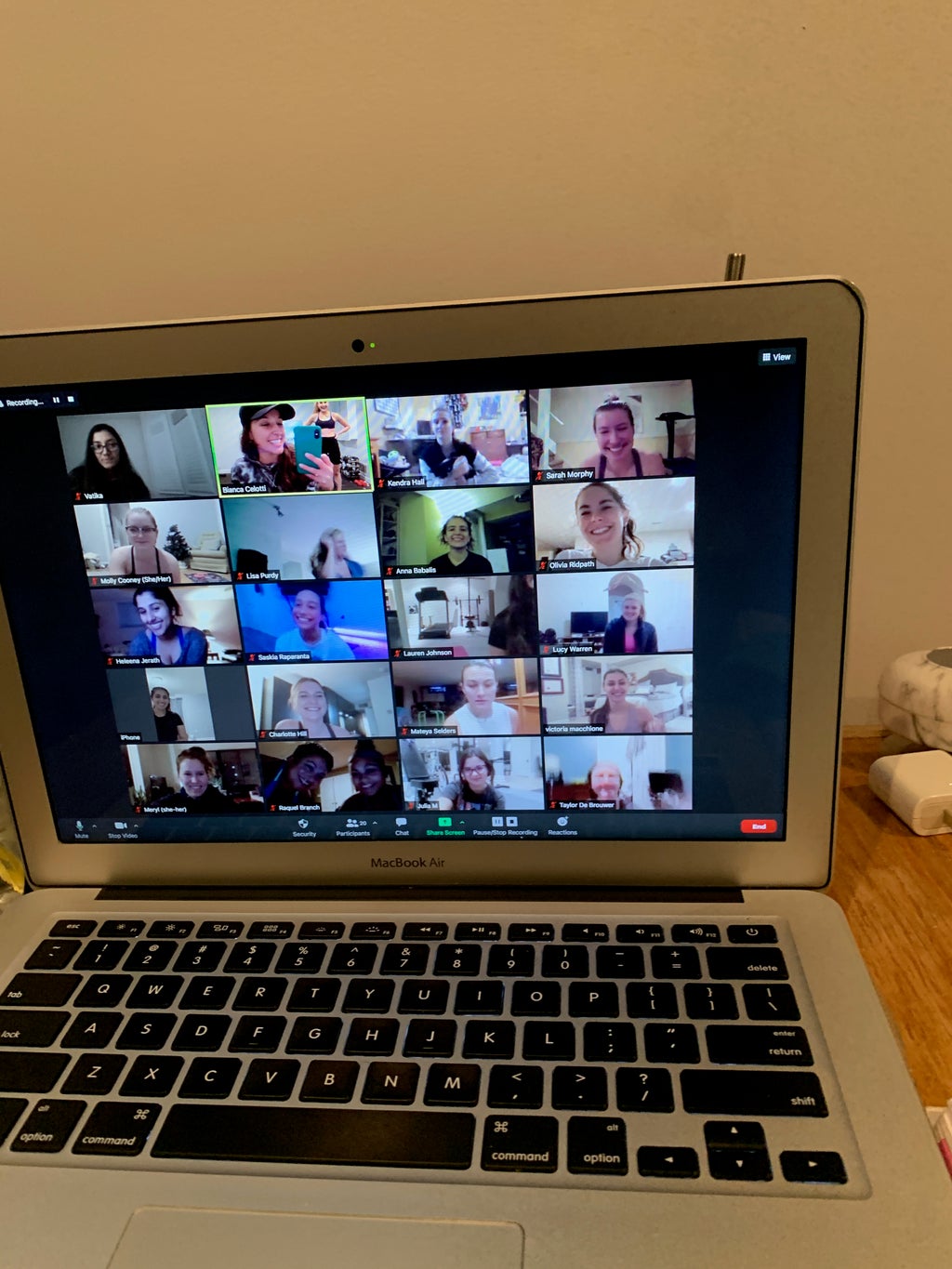 Creating a business within the fitness world can be quite daunting, especially considering the vastly different views, mentalities and approaches to fitness. As Bianca has always been a private person, one of the biggest challenges that she has faced when creating Bods by B is being vulnerable with her story and putting herself out there. The fear of judgment from others and the fear of failure are struggles that Bianca still works through, but in remaining true to herself and what she stands for, she finds solace knowing that in sharing her story, she is able to help others. As Bianca grows within herself alongside her clients, fitness has come to mean so much to her. For one, fitness is a way of challenging yourself, bettering yourself and seeing how much you can accomplish. You are able to find and better yourself as you become in tune with your body both inside and out. As Bianca said, listen to your body and make it a priority to take care of yourself over changing your body. Secondly, fitness is a passion, it is something that brings Bianca excitement and happiness while being an outlet to release stresses and anxieties. It is a space to empower yourself and others; it fosters a sense of community, even within our current circumstances. Finally, it is about strengthening oneself physically and mentally, becoming healthier and happier.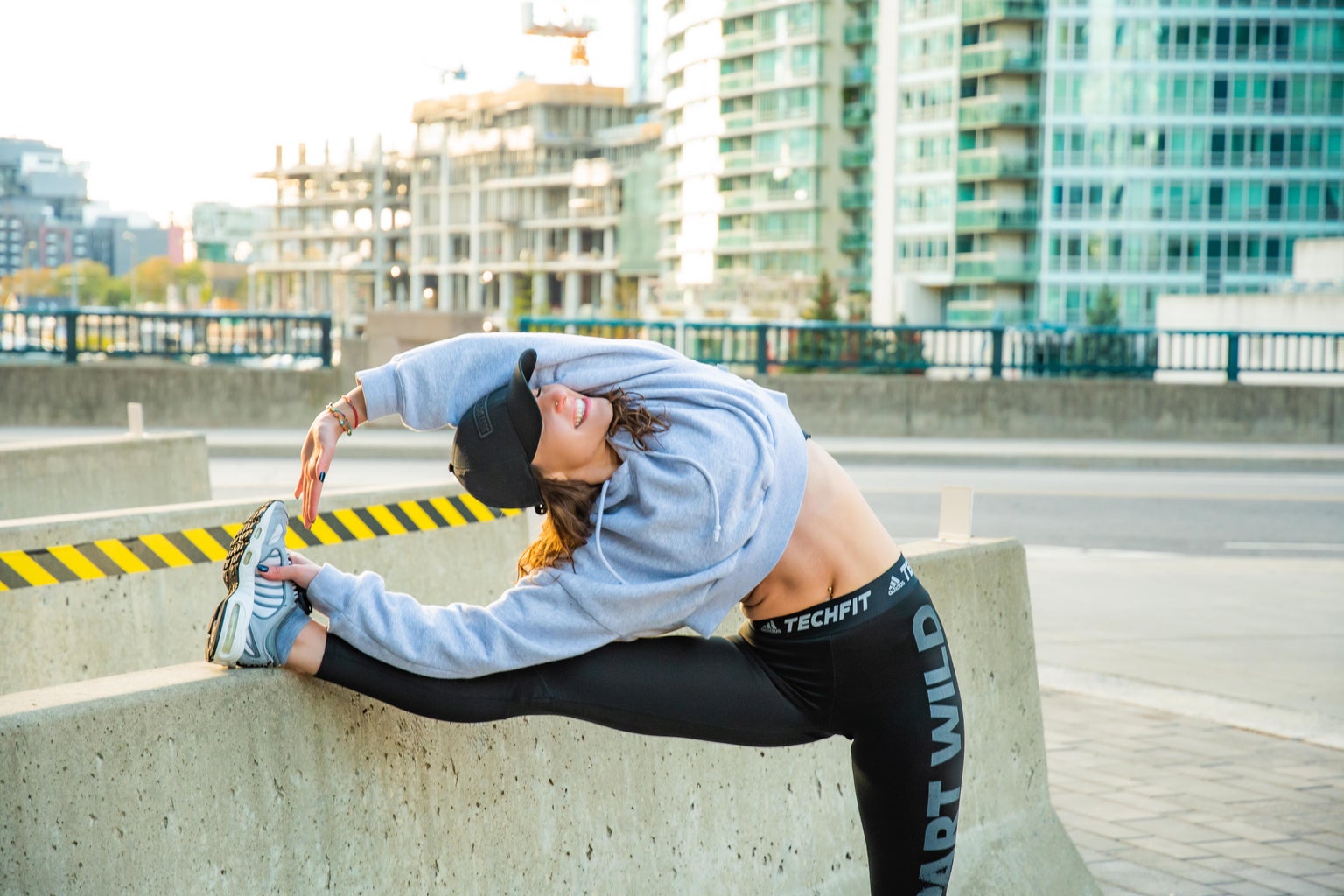 If you are considering embarking on your own fitness journey or find yourself in what seems like a never-ending cycle of starting and quitting, here are a few pieces of advice that Bianca wants to share with you. The first is to stop overthinking and just start. Leave that 'all or nothing' mentality that has wrongly become synonymous with fitness in the past and look at this journey as part of your everyday life. With that in mind, consistency stems from balance, not perfection. It is okay to take rest days and enjoy your favourite foods because fitness is about giving back to your body and if you are going into this journey with the mindset of total restriction, that will make it more difficult to sustain. Patience truly is a virtue and when it comes to introducing fitness into your life, it will take consistency and balance to create fitness habits and routines; remember, it takes time to build strength, discipline and motivation. Finally, if you want to remain consistent and confident in your fitness journey it must be rooted in a place of love. Fitness does not only improve and challenge your physical health but your mental health as well. Love yourself for who you are now and who you are working to become. Forgive yourself for whatever it is you are holding onto, relinquish the self-hate and negativity, and go forward into the bright future putting yourself first.
With its one-year anniversary around the corner, Bods by B is just getting started. Each and every day Bianca continues to grow her badass fitness community that is filled with strength, love, empowerment and passion for all. Check out Bianca and Bods by B on Instagram at @bodsbyb and on their website www.bodsbybianca.com for more information about the programs offered and a fitness community that is all about finding something that works best for you.