I was scrolling on my trusty TikTok For You Page when I came across something that I immediately added to my bucket list:
Puppy yoga.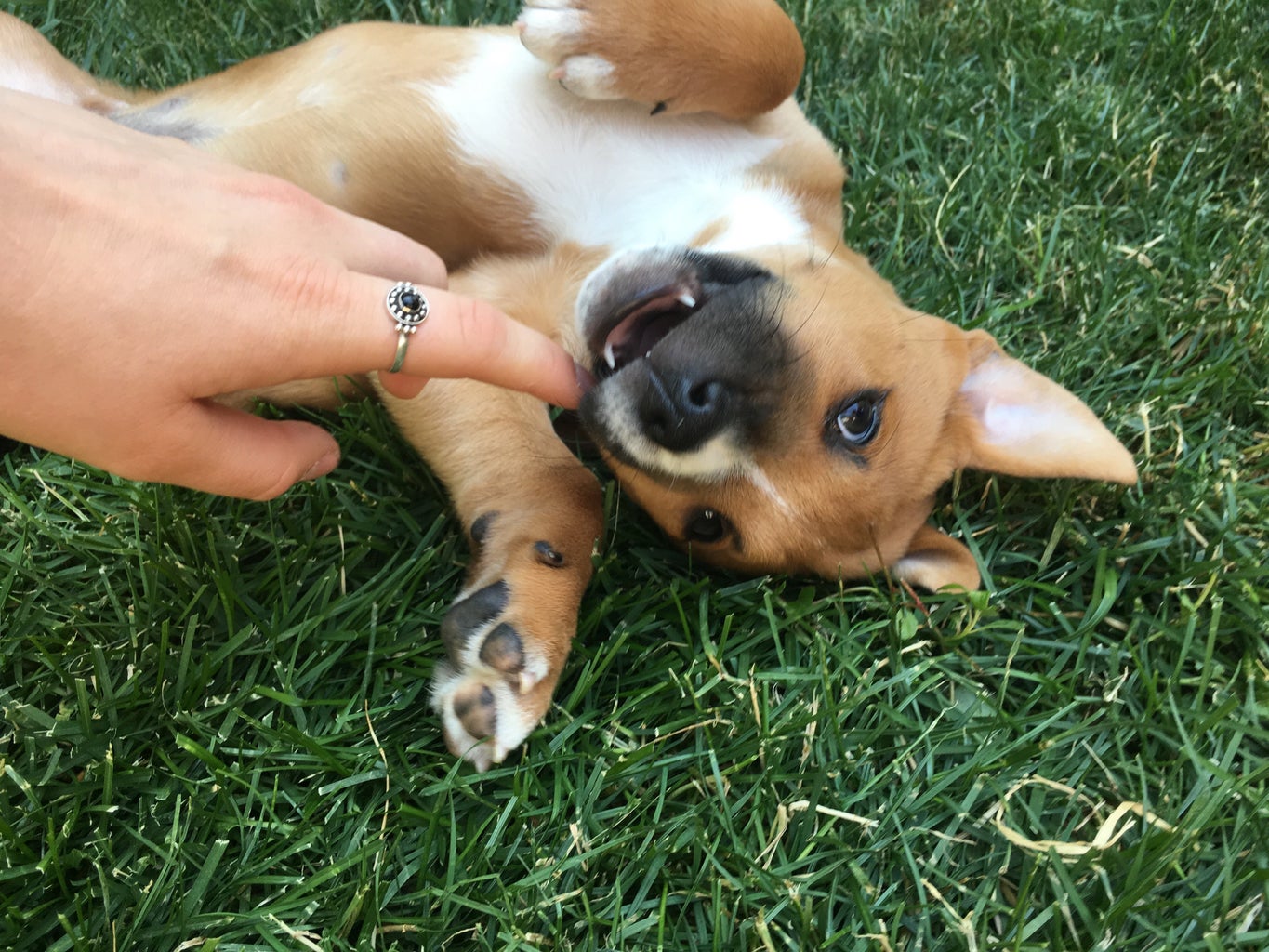 This honestly seemed too good to be true, so I had to do a further deep dive into it. The official website shows that the group, whose TikTok account I found, is based in Toronto. Something exciting that I found, though, is that they might be going on a North American tour at some point this year! If they're in a city close to me, I'll definitely have to sign up.
The creator of this business, Keith Mitchener, had originally run a goat yoga group. He then decided to venture out into puppy yoga since "everybody loves puppies," as the video says below.
Mitchener finds puppies for the class by connecting with rural breeders who drive the puppies, some as young as six weeks old, to the classes. The puppies then participate in these classes for two to three weeks before they are old enough to be adopted and given to new owners.
This video just proved to me that this is truly everything I could ever need and more.
While I love looking at pictures posted from baby goat yoga sessions (because they're adorable too), these puppies seem like so much fun to be around while trying to continue to stay active in your life! Exercise like this is honestly so effective because you're able to keep your body moving while there is an appeal (puppies) that will make you want to come back for more and give you that incentive. It's a win-win for everyone. The humans get to stay physically active and be with cute animals, and the puppies get to have the attention that they love.
In addition to that, being around animals is a form of therapy. According to Help-Guide.org, "playing with a dog, cat or other pet can elevate levels of serotonin and dopamine, which calm and relax." Since the puppies are interacting with people during the 40-minute yoga session, those who are participating are able to feel the joy of having the small animals around to play with and pet. Also, the instructors allow for a 20-minute time period where participants can hang out with the puppies for cooling down and photo-op purposes. These classes just keep sounding better and better!
Here's a post of this adorable Blue Heeler puppy from their Instagram if you want to take a look at their account!
Overall, I love the concept of puppy yoga. It's new and exciting after only seeing baby goat yoga on my social media, and everyone seems to have a really great time participating. I just hope that the business confirms their North American tour, and soon. It would genuinely be such an amazing, adorable experience. I've never tried out yoga seriously, but if it means I get to be with puppies for an entire hour, I think it'll be worth a go.