8 Tips For Using Social Media in a Healthy Way
Social media can be toxic for us, and we aren't always aware of it. However, this doesn't mean we have to delete all of our accounts and never stalk people's Instagrams again. We can learn to use social media in a healthy way, even if we didn't know our habits were unhealthy to begin with.
Do you feel like you have to look perfect in every picture you post, have the wittiest caption and get a certain number of likes? Do you shed tears every time you look at Kylie Jenner's Instagram because you will just never look like her?
1. Don't compare yourself to others
Someone's best shot of their girl's night out can't be compared to your worst moment of the night in your sweatpants eating ice cream and binge-watching Grey's Anatomy. Respect yourself and understand that they posted the picture for a reason—because they knew they looked good. Try to remind yourself that every girl has her sweatpants moments.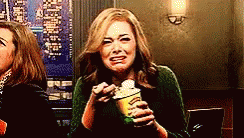 Gif by Unknown via giphy.com
2. Think about why you're posting
Do you want to post it because you love the content and you want to share it with everyone, or do you want to post it to impress someone, show off or look a certain way? Remember that social media is a way to keep in touch with friends and family and share what you're up to, so take it lightly. Have fun with it!
3. Take breaks from social media
It won't kill you to log out every once in a while. That doesn't mean you have to go missing for weeks, but taking a few hours to live in the moment and get your mind out of the cycle of mindless scrolling is great for your mental and physical health. See a friend face-to-face instead of communicating via Snapchat, or write your long-distance friend a heartfelt letter. There are so many things to do that won't give you a screen headache!
Bonus: you'll probably sleep better, too.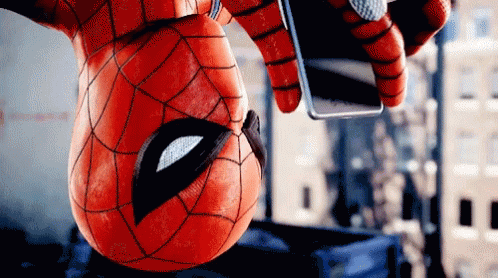 Gif by Unknown via giphy.com
4. Don't worry about editing
Don't overly edit your photos to get rid of every single flaw you see (whitening teeth, fixing blemishes or cropping out fat). Filters can be cute and fun, but nobody is looking at your zit or your stomach!
Gif by Unknown via giphy.com
5. Remember, followers don't matter
Don't obsess over the number of followers you have and likes you get! In reality, your BFFs are following you, and they will always approve your selfies before you post them and act like they haven't seen them before when they're the first to comment. You know what I'm talking about.
6. You don't always have to post your best moments!
Challenge yourself to post a picture with no makeup (although the picture you took with your best friends after glamming up is still awesome). If Bella Thorne does it, you can too.
7. Share things that will make others feel good as well
Your social media could become a platform for positivity, and nothing is better than that. If you don't have any cute selfies to post, share a quote on your story to start your and your followers' day off right.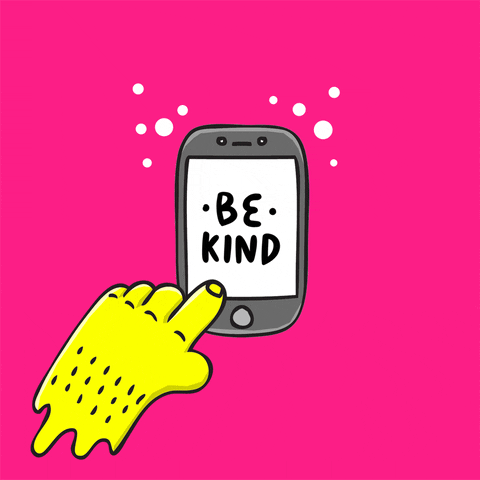 Gif by Unknown via giphy.com
8. Limit your time spent scrolling
You might say, "I'm not addicted to my phone," but have a panic attack as soon as you set it down because you *NEED* it. Try a productivity app like Forest or Study Bunny. Usually I use these for homework, but they would also be great for staying away from social media, since the apps block notifications from popping up. These apps let you set a timer to prevent distractions caused by your phone!
Social media is a wonderful part of our lives, but we have to connect with reality as well. Hopefully these tips will lead to healthier use of social media and the spread of positivity through our fingertips. Good luck!