I've been on the hunt for the perfect non-dairy yogurt because I can be picky when it comes to consistency and texture. I love yogurt bowls, yogurt parfaits, or simply throwing yogurt into a smoothie because it can really level up the taste of anything. I recently found this amazing yogurt that has changed the yogurt game for me. This yogurt doesn't fail to make an appearance in my shopping cart every time. 
Culina 
I discovered this yogurt last summer when a friend posted about her summer internship with Culina. (Off-topic but what a dream: interning with your favorite-foodie brand) For starters, Culina is woman-owned! CEO Erin shares the Culina story, which came about when she had to remove dairy, sugar, and gluten from her diet. She created Culina: a coconut-based yogurt with billions of probiotics. This yogurt is THICK. Like seriously, Dairy Queen-blizzard-style thick. Even queen Lizzo has been sharing Culina with her TikTok followers, so I knew this stuff had to be good. 
I found Culina at my local Whole Foods and immediately grabbed Strawberry Rose, Bourbon Vanilla, and Blueberry Lavender. I'm still on the hunt for the Peach Cashew Butter and Sour Cherry Almond flavor. And I can't leave out Pink Grapefruit, which is one of the latest and greatest flavors, plus they all come in the cutest packaging and reusable glass jars (which I have been collecting). 
I still can't believe Culina is dairy-free, low in sugar, vegan, paleo, AND additionally serves as a delicious probiotic. Culina also introduced Kefirs to their line, and I can't wait until these babies pop up in the PNW. So yes, Culina is a 10/10 for me! But meanwhile, here are a few ways you can spice up your breakfast with Culina. 
1. Yogurt bowls 
Yogurt bowls are a quick and easy breakfast. As the weather gets nicer, I tend to swap out my oats for a yogurt bowl. They are customizable, but I love to top my Culina yogurt with fresh fruit, nuts, and a drizzle of honey. There are tons of combinations, but here are a few ideas to get you started. 
Culina Bourbon Vanilla topped with strawberries, blueberries, sliced almonds, honey. 

Culina Blueberry Lavender topped with banana, hemp seeds, peanut butter. 

Culina Strawberry Rose topped with coconut flakes, cacao nibs, goji berries.
2. Chia pudding
Chia pudding has been my latest obsession. The trick is to do ¼ cup of liquid per tablespoon of chia seeds. I usually pair my chia with plant-based milk with a drizzle of honey and pop it into the fridge overnight. In the morning, you'll have a beautiful thick and creamy layer of chia pudding that you can plop right over your yogurt! You can also layer your chia pudding in between your yogurt to get the perfect duo in each bite.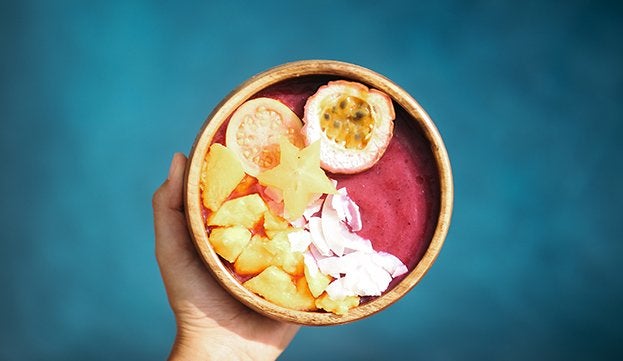 3. Smoothies
Smoothies are also another great staple where you can add a scoop of Culina to give it the perfect taste. I select my yogurt based on the smoothie combination, such as adding the Blueberry Lavender flavor to a blueberry and banana smoothie. Again, the combinations are infinite but have some fun with the flavors. And if you're up for it, consider making a smoothie bowl with all your favorite toppings. 
4. Papaya bowl
I recently saw this on TikTok, and I can't get over it! So pretty much, you'll slice a papaya in half, fill it with Culina, and top it with all of your favorite add-ins. This seems like the absolute perfect breakfast that will teleport you to a beach. Plus, no bowl is needed!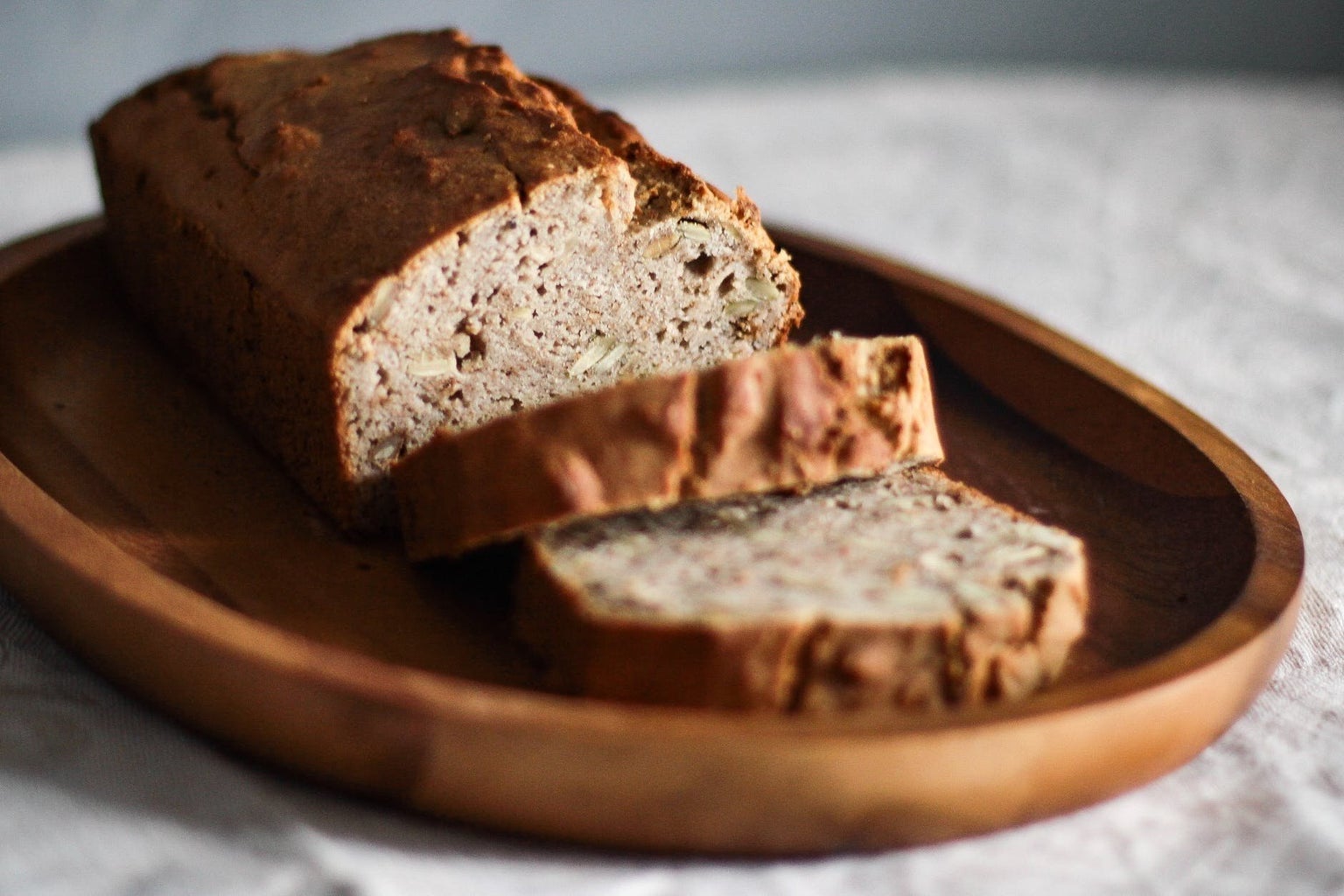 5. Baked goods 
I use Culina to craft the perfect breakfast yogurt bowl, but I've been meaning to get creative and incorporate it into some baked goods. I am thinking about adding the Bourbon Vanilla to a lemon loaf or banana bread recipe. Culina serves as a great substitute for any recipes requiring oil, shortening, butter, milk, or even sour cream. 
No matter how you use Culina, it will be a game-changer to your dish! So next time you're out grocery shopping, add this woman-owned yogurt to your shopping cart!