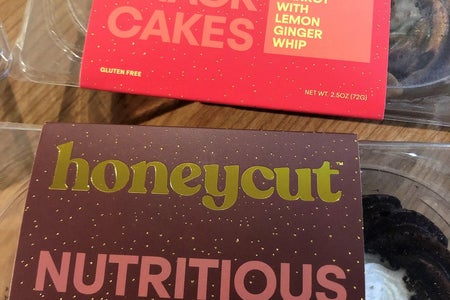 Dreams Really Do Come True: Healthy Snack Cakes Are Here
As both a fitness and sugar addict, I sometimes find it hard to reconcile my two loves. I'm constantly searching for snacks to fulfill my endless sweet tooth (let's be honest, the protein bar isn't going to cut it at 10 p.m. in the middle of my Gossip Girl episode…). I usually end up binge-eating some form of a dessert, particularly a baked good, to curb my cravings.
So, when I stumbled upon Honeycut Kitchen – a nutritious snack cake company – a few weeks ago, I was intrigued. The young start-up was founded by Jenny Heman, a Northwestern alumna herself. On Honeycut Kitchen's website, she's written a thoughtful background of her relationship with food and how she's gotten to where she is today: running a business completely based on the American love of sugary snack cakes.
The best part is, they're not actually very sugary. In fact, after reviewing the nutrition label, I felt relieved and excited — not the usual reaction. There are two flavors: chocolate and carrot. While the numbers read slightly differently between the two, the overall picture is outstanding.
The cakes are made with real, nutrient-filled ingredients. They are exactly what the website claims: wholesome, simple and natural.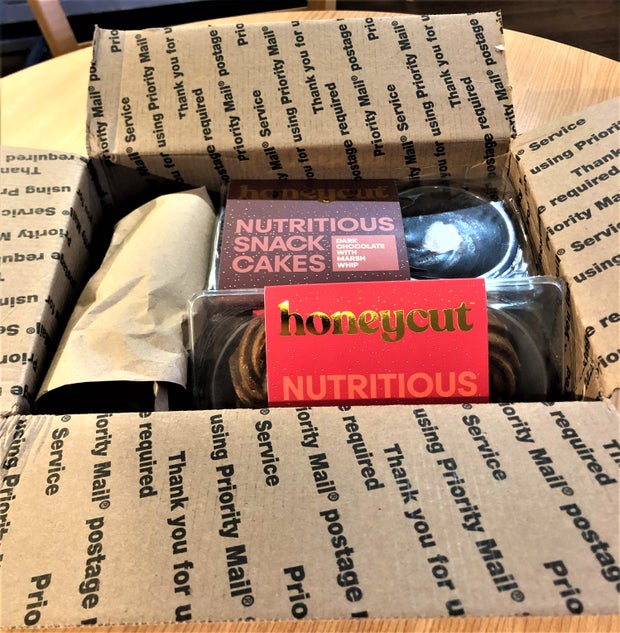 Snack Cake 1: Dark Chocolate
The thing I hate about protein bars is the fact that they're labeled chocolate and end up tasting nothing like chocolate. That is simply not the case with Honeycut's Dark Chocolate Cake with Marsh Whip. After being mailed, the cakes were still moist and smelled like brownies. Even with whey protein powder, you really get the chocolate flavor dominating, which is fairly unusual for foods with whey in them. I liked the consistency of both the cake and the filling, and they complemented each other well.
The aftertaste is slightly salty and chocolate-y, unlike when you've just eaten a protein bar. The "Marsh Whip" in the center was gooey and tasted exactly like a slightly melted marshmallow. Big fan of the chocolate!
Snack Cake 2: Carrot
The second option at Honeycut Kitchens is the "Carrot Cakes with Lemon Ginger Whip." I feel the need to disclose that I am not a carrot person; however, these cakes surprised me. They feel festive, featuring walnuts and cinnamon as integral parts of the recipe. The walnuts gave it a bit of a crunch, and this time the "whip" was lighter and more like whipped cream than marshmallow. I liked the ginger with the carrot because it kept the carrot from being too overwhelming to the taste buds.  
Overall, I felt quite satisfied with the size and density of the two cakes that came in the one package. They aren't too overwhelming, but they are perfect to eat after a workout when you're still a couple hours from dinner. I would much rather binge eat these cakes than the Reese's I have hidden under my bed, because I know that after eating a couple cakes, I won't feel the same guilt. If you're looking for a snack to replace your bad habits without sacrificing the very tastes you love, Honeycut Kitchen is the place to go.