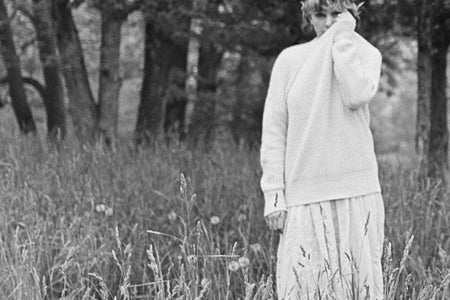 Top 6 Taylor Swift Songs From Her New Version of Fearless You Need to Listen to Again
When Taylor Swift was just eighteen when she wrote her award-winning album, Fearless. It's an album full of the highs and lows a girl faces in her teenage years, from wanting change in her life, to realizing her mom was her best friend even when she had none at school, and above all, finding herself in plenty of heartbreak. It's easy to relate to her as she sings through the most romantic and sweet and giddy moments all about falling in love, as well as relate to her most blindsided heartbreaks, everything from getting cheated on, to getting broken up over the phone, to being unwanted and friend-zoned, things a lot of us all wish we felt a little less. There's a reason it's called Fearless though: because through every moment she got through it and it's made her stronger, even her weaker moments. It's the lyrics and the meaning of her songs that make the album get the attention it does. And as a teenager, she wasn't able to own her own music, so now she's rerecorded all of her Fearless songs with an additional six new ones called the Vault. She's being Fearless yet again and it's time for us to feel nostalgia and feel love and pain all over again, and these are the songs you NEED to listen to it again.
"And I don't know how it gets better than this. You take my hand and drag me head first, Fearless. And I don't know why but with you I'd dance in a storm in my best dress, Fearless."

This song may seem like the most obvious song to include since it's the song that shares the title with the album itself, but it's so much more than that. This song is about going out on your first date, having the guy pick you up, driving around, and having that first kiss on the doorstep, and having the guy hold his door open for you as you guys dance in the rain. Taylor sings about how fearless she feels falling in love and how she's going all in and how she doesn't even care if her dress gets wet because she's so in the moment. It gives you the butterflies feeling of falling in love for the first time and not knowing what the heck you're doing but doing it anyway. The Fearless in the song speaks for the guy and the girl as they're both fearless to start a relationship which they know can end badly. It's hard to open up and bring someone into your life, and it's about giving into that fear because love is totally worth it. When I first listened to this song, it reminded me back when I was in my room dancing around all nervous and excited for my first date. The reason this is a must is because it reminds you to just go for it, to listen to your heart, and to be in love and let it last. 

"Count to ten, take it in, this is life before you know who you're gonna be, at fifteen." 

Fifteen is a MUST because it's such a great coming of age. It's about being fifteen and walking through the high school doors as a freshman for the first time. It goes through the feelings of wanting a senior guy on the football team to ask you out and laughing at all the popular girls with your redhead best friend (aka Abigail). It's about going on your first date and your mom waiting for you to come home and you dancing around. It's about not knowing who you are yet. About experiencing your first heartbreak with your best friend as she gets dumped and you cry the night away with each other. It's that moment when you don't find out who you are until you get your heart broken. At that moment you're so convinced that he's the one you're gonna marry, that you're nothing without him, that it forces you to move on and realize that you have bigger and better things and that you'll find someone else. It's about acknowledging you don't know who you are at fifteen or what you want but also acknowledging that you'll find it and that you love yourself and that a guy will love you for you someday. It's a reminder not only of experiencing heartbreak, but just a reminder that as we keep growing we keep making mistakes and experiencing painful events in our life, and we have to see it as a positive thing and something that we can take with us to grow as a person. It ends with "take a deep breath girl as you walk through the doors," ending how it started, and it's just a good song to listen to to get you through those first painful scarring moments you'll have as you become a teenager. It's vague enough that you can imagine yourself as a freshman, the kind of song that makes you laugh and cry at the same time. I love the line: "When you're fifteen and somebody tells you they love you, you're gonna believe them." It shows how gullible you are going into love and how blindsided you are when it doesn't work out: a masterpiece.

 

"He knelt to the ground and pulled out a ring and said, 'Marry me, Juliet, you'll never have to be alone. I love you and that's all I really know. I talked to your dad, go pick out a white dress. It's a love story, baby just say, yes.'"

Love Story is a classic. To give some background, it's a song Taylor wrote when she was mad at her parents because they didn't approve of a boyfriend she wanted to date. So, it made her think of the Romeo and Juliet story and she wrote a song based on the story with one twist: she gave it a happy ending. This one is all good feels, that feeling of finding the one and being in love. It follows the Romeo and Juliet story, of meeting, of sneaking out, and then of waiting for him to come back to you and getting impatient and sad he won't come, until finally in that last verse, he comes running to you and asks to marry you, asks you to get our your white dress and says he already got your dad's blessing. This song also references the Scarlet Letter. It's just so cool how she goes back in time and makes a modern love story out of an older one. It's just so romantic. It has a good beat and it just makes you believe in young love. It makes you want to find the one. 

"If you could see that I'm the one who understands you, been here all along, so why can't you see? You belong with me."

You Belong With Me is another one that used to be played over and over again on our radio stations. It's about being the best friend to your neighbor and secretly being in love with him even though he has this super hot cheerleader girlfriend. It takes the perspective of a girl that's sort of nerdy and in the band and who talks so deeply and laughs with this guy. They clearly have a connection but it's like she's invisible to him. It's so relatable to being friend-zoned or having a crush and just knowing how to tell them. It ends though with him finally seeing her, so it gives girls that optimism and again, fearlessness, to tell that guy how they really feel. 

"I'm not a princess, this ain't a fairytale. I'm not the one you'll sweep off her feet, lead her up the stairwell; this ain't Hollywood, this is a small town, I was a dreamer before you went and let me down. Now it's too late for you and your white horse to come around."

White Horse is THE song about heartbreak. It's about finding out the guy you dated was cheating on you from the get-go and finding out that the entire relationship was plain lies. It's about heartbreak of feeling like you're not enough and you were just a side thing. It's about the guy asking for you back and begging for you back, saying he's sorry and for the girl telling him it's too late. Again, it takes so much fearlessness to be able to walk away from a guy who treated you wrong. It takes tremendous bravery to be able to say, "You don't deserve me," and then move on. It's so easy to just forgive him and let him cheat again, but Taylor is encouraging girls not to. She's showing how sad she is in the song and how much it hurts but also how she's doing the right thing. I also think it's so smart of Taylor to allude to princesses and fairy tales and white horses and show that in real life not every guy is a prince charming, that there isn't always a happy ending and a perfect relationship like we want there to be. 

6.

That's When: The vault

Photo by Francis Specker / CBS

 "And you said, 'When can I come back?' And I said, 'That's when, when I wake up in the morning, that's when, when it's sunny or storming, laughing when I'm crying. And that's when I'll be waiting at the front gate. That's when, when I see your face, I'll let you in. And baby, that's when."

Out of all of her new songs from the Vault, I thought this one was the best. It's about how sometimes a break is good in a relationship and you need time to be apart before you can get back together. I just loved the chorus and Keith Urban also joined her in on this collaboration. It was a nice simple song with those same emotional lyrics she always uses. "Laughing when I'm crying," is my favorite line. If you're a romantic, definitely give it a listen.
To wrap it all up, Fearless is an amazing album that will bring back many teenage memories and that is totally worth it. It will put you in your feels. And I just love the message. Be fearless in all you do.