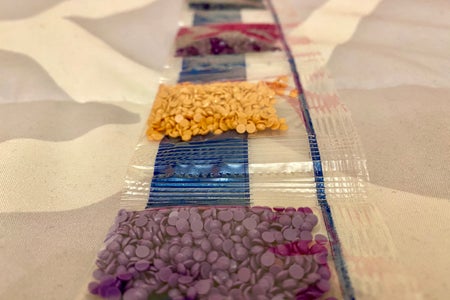 Original photo by Camryn Chernick
My Diamond Painting Has Helped My Mindfulness Journey
The latest activity I've added to my mindfulness journey is diamond paintings.
What are diamond paintings you ask? It's just like paint by numbers, except instead of paint, you match colored bedazzles to their coordinating place on the paper. 
This is such a relaxing activity and it's accessible to everyone, no matter what your artistic level is. Each kit comes supplied with the painting, bedazzles and sticking tool. With consistency and patience, you'll end up with a gorgeous, sparkling work of art that you'll want to frame on your wall.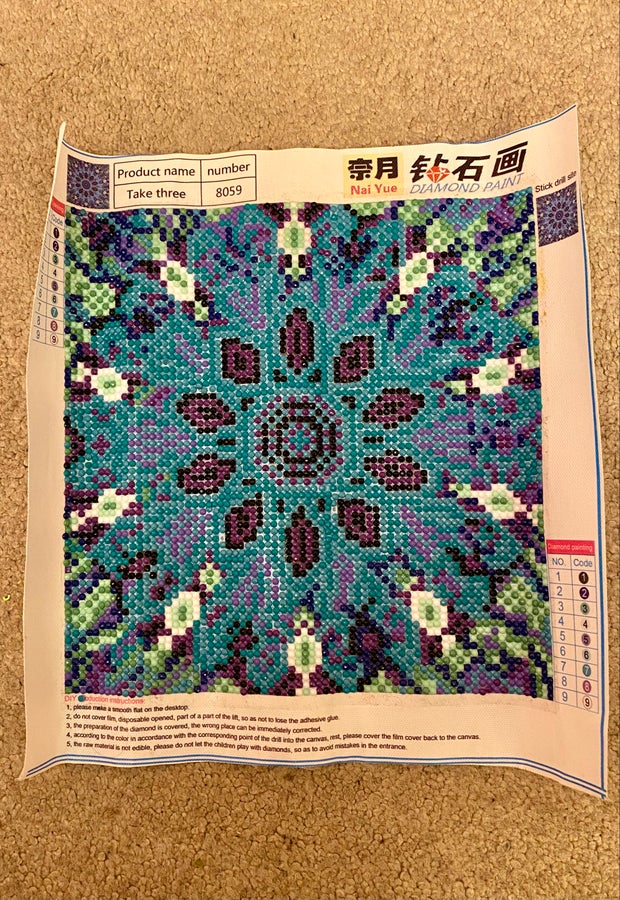 Original photo by Camryn Chernick
Diamond paintings are a wonderful way to channel relaxation and mindfulness. I notice that every time I roll out my project and grab my sticking tool, I'm laser-focused on placing each bedazzle in the proper spot. I gently move my hand back and forth and watch as my image comes to life. It's so satisfying to watch the little diamonds stick into place. 
Although diamond paintings are simple, it's crucial to pay attention to ensure each bedazzle is sticking to the right square and that the placement is in line with the rest of the ones in that row. If not, the picture will look a little wonky!
This attention to detail, gentle movements, and colorful transformation have been a lovely way for me to practice mindfulness. During my downtime, I take a deep breath and allow myself to be completely present in the moment.
Want to give diamond paintings a try? I've found plenty of gorgeous kits on Amazon for under $15. Better yet, lots are available through Prime. You can even join me in creating Cinderella's Castle, here's my progress so far. I've completed the sky and I'm working my way towards bedazzling the castle.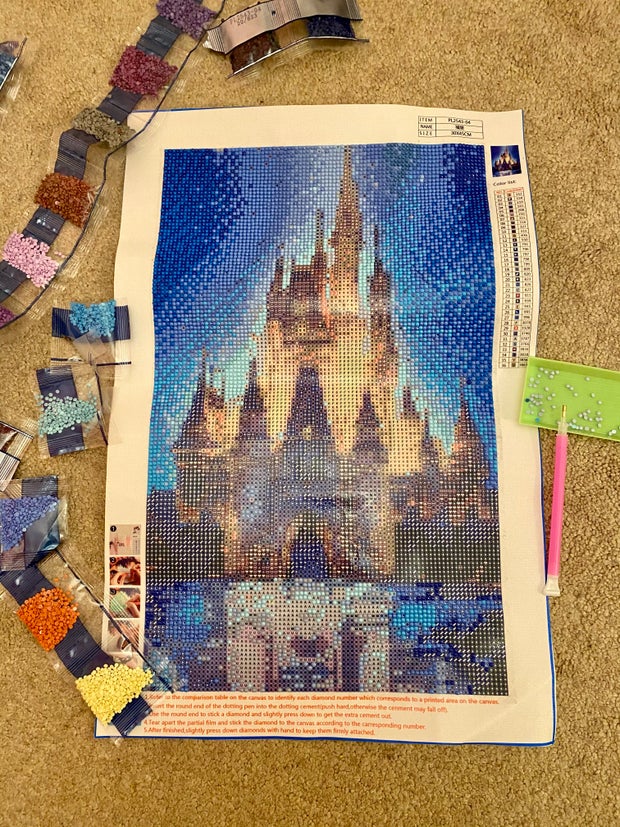 Original photo by Camryn Chernick
I encourage you to try "painting" when you need a moment to escape your stress or the next time you're in a boring Zoom meeting where you're allowed to keep your camera off. Believe me, if traditional meditation isn't your thing and you've been wanting a creative escape, you'll LOVE diamond paintings.
Happy crafting friends!
Love,
Camryn