On Loving Something Without Choosing to Major in It
Since I was very little, I have loved to perform. I would get up in front of my parents and their friends, and I would sing my heart out to whichever Disney or Barbie soundtrack I had stuck in my head at the time. I began to audition for shows at my elementary school, and since then, I have never really stopped. All throughout high school, I was incredibly involved in my theatre department, participating in my school's musical theatre class, improv team, and many, many productions. There was an extended period of time that I thought, when junior year came, I would be auditioning for musical theatre schools and eventually heading off to New York to be on Broadway. While this does happen for some people, for me, I realized this was a pretty unrealistic dream, one that, upon further exploration, I discovered I did not actually want to pursue. However, choosing a different path for my future that strayed from the one I had originally anticipated following did not mean that I would stop binge-listening to musicals or buying tickets to see professional productions like other people do for sports games. It also by no means meant that I would stop performing or working to better myself as a performer. If anything, I loved performing even more because I was doing it for the sole purpose of my enjoyment and personal improvement, not for the purpose of trying to be the best.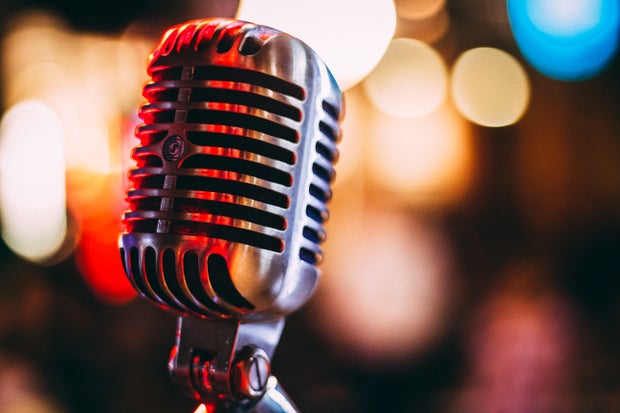 Photo by israel palacio on Unsplash
Because of this, I am very grateful that I have had many chances to perform at Kenyon despite not being a drama major. When looking at Kenyon's student groups before applying, I was automatically drawn to the Broken Legs, Kenyon's premier musical theatre a cappella group, because it combined the two things I love most: musical theatre and making music with my mouth. It was one of the things that drew me to Kenyon because I was excited to have a chance to participate in musical theatre despite not majoring in drama and Kenyon not having a musical theatre program in the first place. Additionally, this spring I auditioned for Kenyon's Musical Theatre and Opera Workshop, another opportunity on campus for students to perform in a musical theatre context. Many, if not most, of the people in my class are not drama majors, but we still all enjoy performing, which is why it is great that Kenyon gives us the opportunity to do so.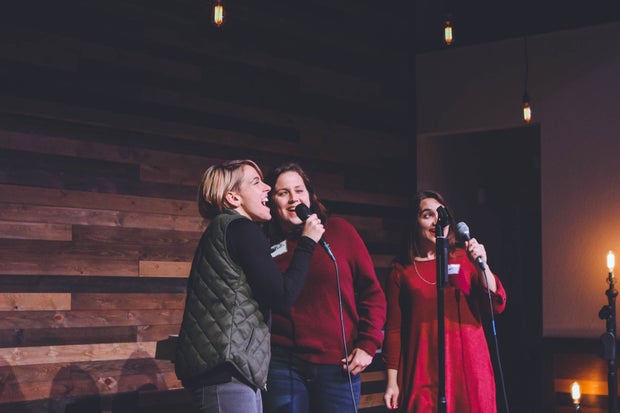 Anna Earl
I will never stop loving the feeling of getting onto a stage and belting my heart out, and the fact that I get the opportunity to do so every day at Kenyon (even though I am not going to major in drama) is something that I will never take for granted. I was worried after I graduated from high school that I would lose the chance to perform, something that has become a significant part of my life, because I wasn't a drama major. But, I am incredibly grateful to the Broken Legs, the Kenyon College Musical Theatre and Opera Workshop class, and all of the other organizations (both offered by the college and student-run) that create plenty of opportunities for people like me—who love theatre but don't necessarily want to spend their lives doing it professionally—to perform.