I am so lucky to be on campus this semester, and the thing I'm probably most grateful for (aside from friends, health, etc.) is the wonderful Kokosing Gap Trail! The beginning of the fall semester is always super warm, everything green and beautiful, so I like to go on bike rides whenever I get the chance. I have a super crusty purple mountain bike that I got for my eleventh birthday. It's way too small for me, the brakes squeal at a near-deafening volume every time I use them, the handlebars are crooked, and the tires are semi-flat…but I love it. 
I have this little nameplate on the side of the bike that looks like a license plate from Great Britain that says "GRACE," which I got on a family trip to England the same year I got the bike. I've got my mom's old seat cushion, which is a comfy thing to have, especially for longer bike rides. I also have a small blue flashlight tied with an elastic hair band to the front of the handlebars, so that if I'm out after sunset, I can make sure cars and/or other bikes can see me in the dark. Yes, I know what you're thinking: this sounds extremely haphazard and janky. My bike is a hassle, but I'm not riding it to go as fast and efficiently as I can, I'm riding it because out by myself on the Gap Trail, pedaling along on my tiny bike, is where I feel most at peace.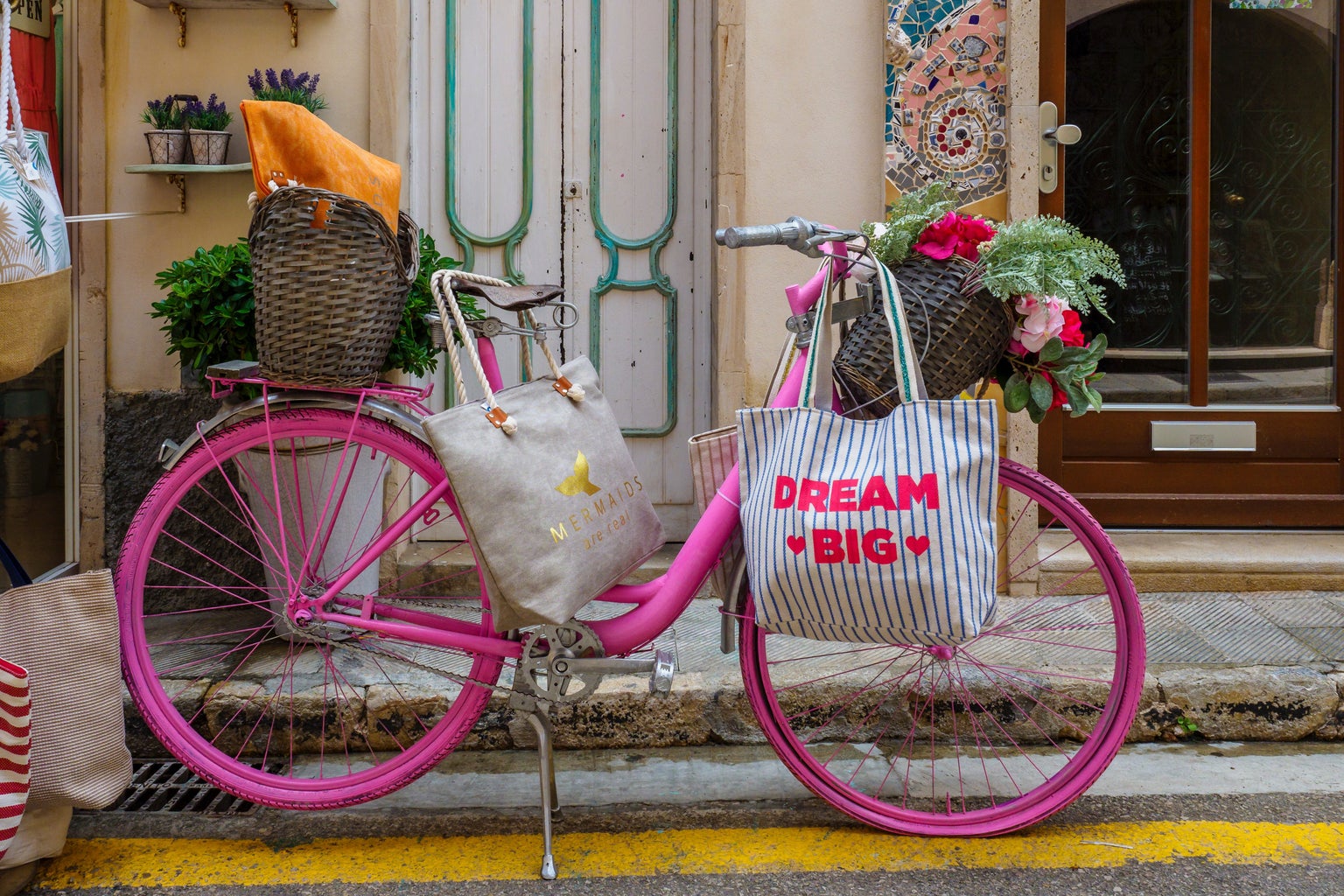 This is very important for me and for my mental health. I am an anxious person; I've struggled with anxiety for years, but I've found ways to alleviate some of my stress and cope. Finding peace is difficult, and the only way I truly feel it is when I am alone outdoors, maybe with some music, a book, or my thoughts. Back home in Colorado, I go on runs or long walks. I also spend a lot of time in the mountains, hiking, sometimes fishing, or sitting alone on my camp chair for 8 hours straight in the middle of the woods and reading. You get the picture: alone time + nature = peaceful Grace. 
Here in Gambier, my peace is found on bike rides! They are the things I most look forward to every day, just listening to music or a good podcast and riding my (arguably janky) bike, surrounded by views of lovely rural Ohio. Even the way the air smells on the trail brings me joy. I pass fields of soybeans, corn, and grass (with cattle, which are my second favorite animal). I see deer, chipmunks, and the occasional raccoon. The landscape changes before my eyes as the summer turns to fall. I discover new things, even when I've biked the same route multiple times. Basically, it never gets old.
I highly recommend that if you have the time, you go for a very long walk or a bike ride on the trail (or find somewhere else outdoors that you love). I know how stressful college can be, and––especially now––things are tough. Nothing feels normal or certain, we still have work to do in all our classes, clubs and on-campus activities aren't happening as much or operating in the same ways as before, and we are trying to maintain friendships & connections with others. It's a lot to grapple with, so make sure you take time for yourself. Make time to find peace.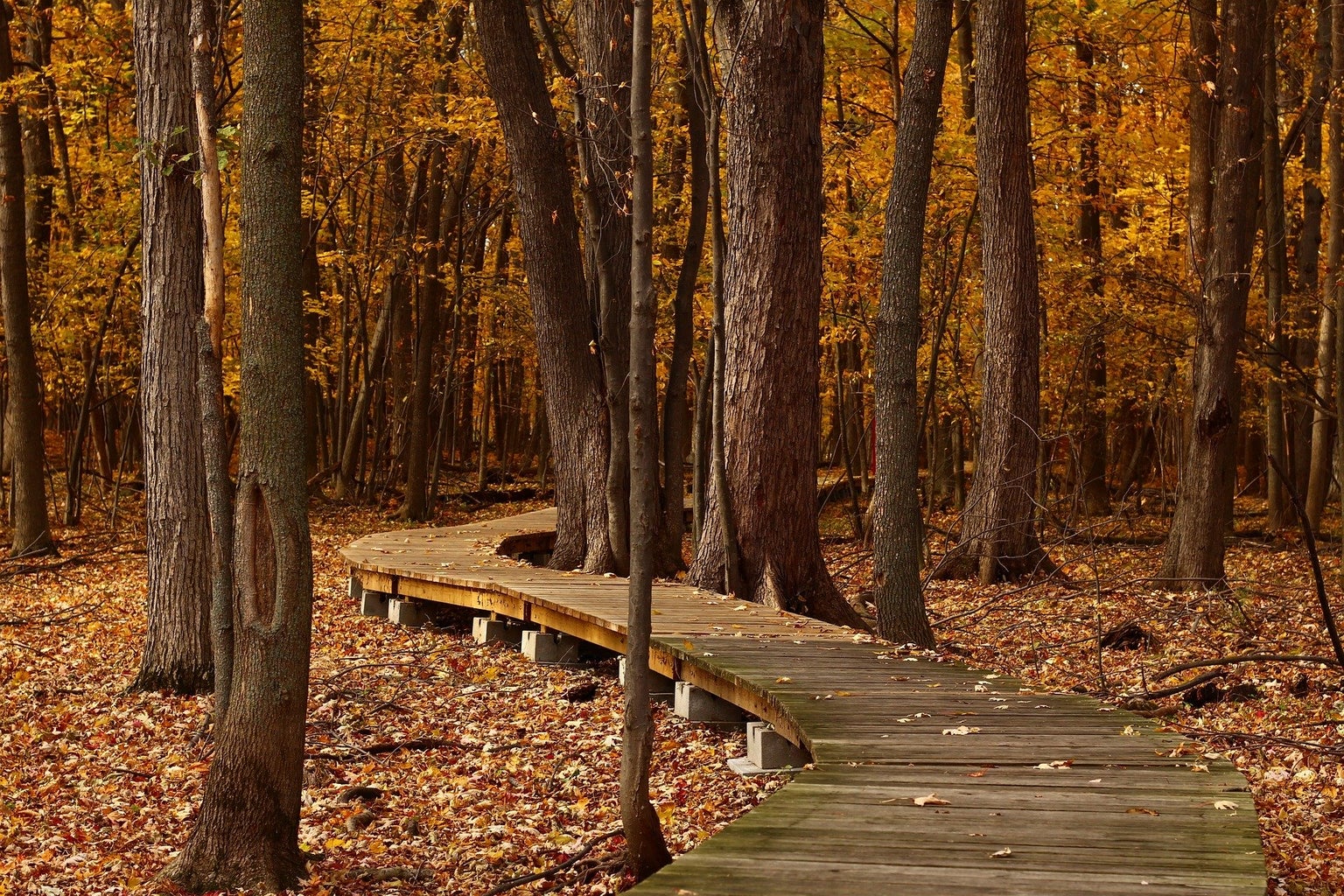 These are some of the things I have recently been listening to while biking and spending time outdoors:
Podcasts:
You're Wrong About – This is my favorite podcast at the moment. I'm still working my way through the backlog of episodes that have been released since the show began in 2018. The show is hosted by Sarah Marshall and Michael Hobbes. The description of their podcast on Spotify states that "every week they reconsider a person or event that's been miscast in the public imagination." They do all kinds of episodes on different people and phenomena, some that I've recently listened to have covered the 2000 Election, the Stonewall Uprising, human trafficking, the Y2K bug, and Stockholm Syndrome. As you can see, the subjects of each episode are varied, but always interesting. I truly haven't found an episode that I didn't enjoy listening to. 
How to Save a Planet – Hosted by Dr. Ayana Elizabeth Johnson (a marine biologist) and journalist Alex Blumberg, this podcast dives into the question "Just how screwed are we?" in terms of the current climate crisis and human impact on the environment. The show is so well-made and super relevant for anyone who might care even a little bit about the state of our world. They make climate science easy to understand, talk about policy, tell stories, interview people, etc. It's very engaging and moving.
The Clearing – My Abnormal Psychology professor recommended this 8 episode series that looks at Edward Wayne Edwards, an infamous killer, through the lens of his daughter and follows her journey to uncover the truth about her father's crimes. It's a very fascinating story to follow, and a very different take on the "serial killer" podcast, which I personally appreciate!
Music:
Album: The Baby by Samia
Album: Chip Chrome & The Mono-Tones by The Neighbourhood
Artist: Moscow Apartment
Album: Orca by Gus Dapperton
Song: "Calvaire" by spill tab
Song: "Impress You" by Stevan
Song: "Know You" by Dreamer Boy
Artist: Dominic Fike
Song: "Idaho" by Slow Pulp
Artist: Greer
Song: "peas" by boylife
Hopefully, these suggestions will provide a nice soundtrack for your next walk or bike ride! If you are on campus, check out the gap trail and the trails at the BFEC. If not, check out what kinds of trails or parks are near you—there's so much to discover if you take a good look around!