Taylor truly seems like she knows exactly what her fans need when she releases music. "Folklore" and "Evermore" coming out during a pandemic? PERFECT.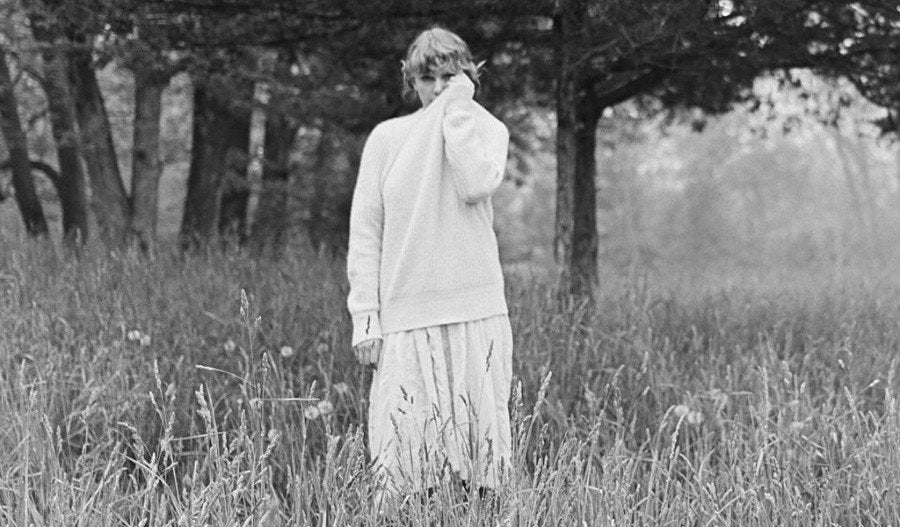 Personally, during the pandemic, I felt like it was hard to feel emotions because there was never anything to do, which was definitely not good for my mental health. Then, Swift does exactly what we all needed and drops two albums packed with a crazy amount of emotion. 
Her older albums also always seem to have a song that's perfect for whatever situation I'm in.
From here, I'm going to break down Taylor Swift's songs into a few categories, and explain how much the songs that fit into this category feel like therapy to me. (Don't worry, I'll give you some examples so you know exactly what to listen to when you need it.)
Heartbroken.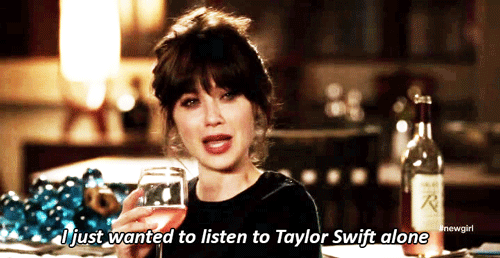 Okay, you got me, I'll admit it. I've never been truly heartbroken, nor have I ever been in an *actual relationship,* although, I have been in situations very close to one. Nevertheless, sometimes I feel completely heartbroken for absolutely no reason. The only music that feels appropriate to play at these moments is some good Taylor Swift breakup and toxic relationship songs. 
My first recommendation for this category when you're feeling you need a bit of music therapy is the iconic Champagne Problems. The bridge in Champagne Problems may be the best form of therapy I'll ever get. The lyrics, the music, and her voice just all fit together perfectly. It's a beautifully heartbreaking song. Even if you're like me, and have never been in a relationship, this song will make you feel like you have.
Dear John. What a banger. I'm pretty sure this song is actually Taylor's longest song, and man it is PACKED with emotion. The bridge. That's it, that's the tweet. Let me quote it real quick just to give you a sample of this. "All the girls that you've run dry, have tired lifeless eyes, cuz you burned them out. But I took your matches before fire could catch me so don't look now. I'm shining like fireworks over your sad empty town." You cannot tell me that those lyrics are not the most lyrically beautiful and emotional thing ever. Swift has made all of her fans collectively hate John Mayer because of the amount of emotion packed into this song.
The last example I feel I have to feature in this article is Back To December. It's an oldie but man it's a good one. I can remember middle school me jamming to this truly screaming every word as if I had some sort of emotional connection to it. I just love how it shows the regret of ending a relationship so perfectly. I also like that it's not a song I would particularly cry to, it's more of a song that you scream along to, which I appreciate.
Honorable Mention: ALL TOO WELL.
Badass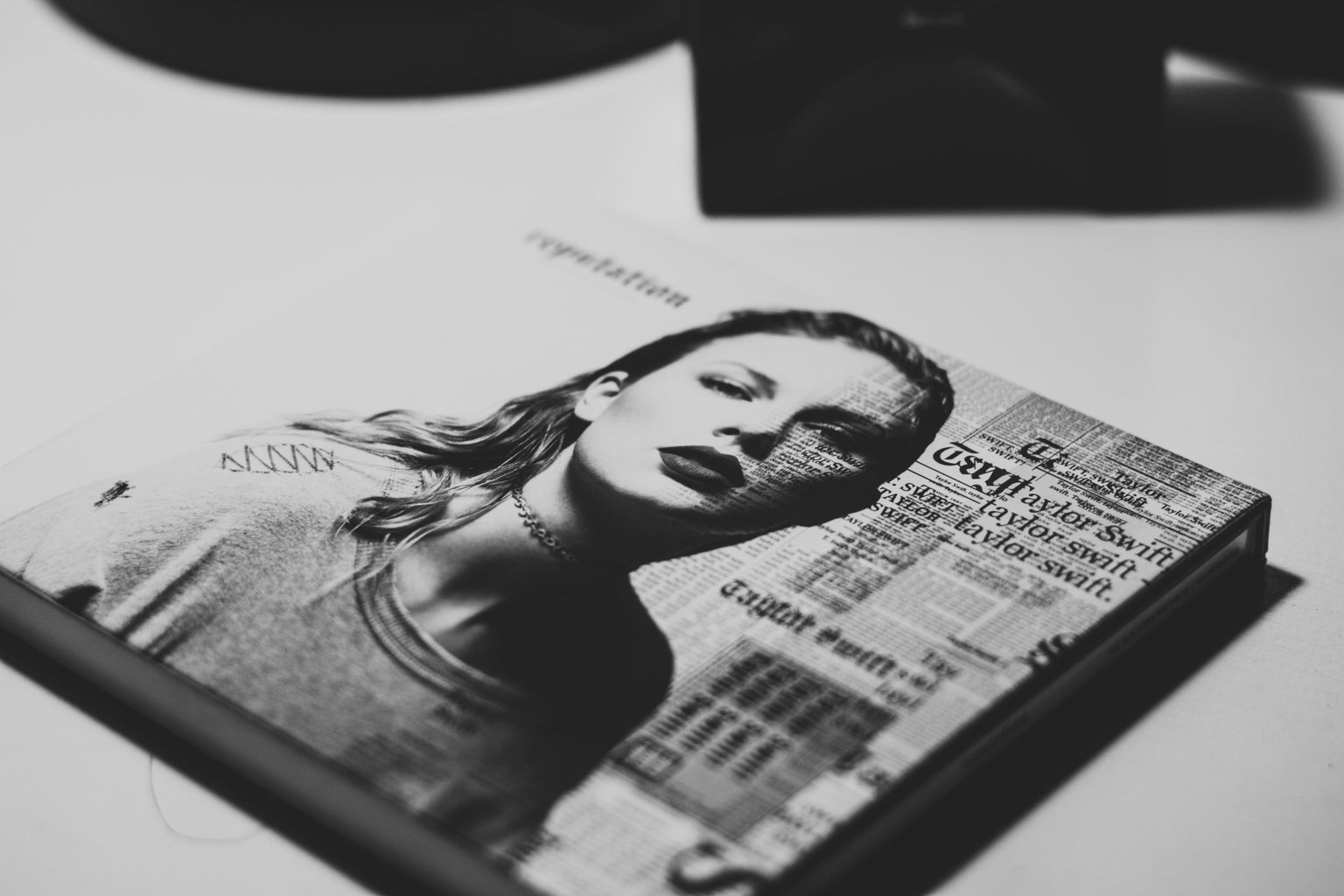 This past week has been an interesting one for me. I had a super rough two weeks where I was literally depressed and anxious all the time, but then all of a sudden, I had a sudden urge to clean my room. This instantly changed my mood, and I knew I had just entered my "reputation era" at that moment. I also got my nose pierced that day, so I really lept out of that depression stage. 
This leads to my first point, the PERFECT album for when you're feeling like a badass is "Reputation." There's no argument there. The energy that possesses me when I listen to that album is so powerful. Ask my roommate, I've literally been listening to "Reputation" on repeat for the past week. It just makes me feel so good.
I think my favorite song from "Reputation" that truly puts me in a badass mood when I listen to it is I Did Something Bad. This song just RADIATES badass energy. You can't listen to this song and not immediately feel insanely confident and empowered. It's one of my go-to songs for the gym for this reason. 
I'm also gonna add Don't Blame Me from "Reputation" as a specific recommendation here for the badass category. I feel like this song isn't talked about much, but I truly love it and will always turn it on when I feel like I need some confident energy.
Also, an addition that has to be in here, despite not being in "Reputation," is Cruel Summer. You can't listen to Cruel Summer without feeling like a badass. When the part comes when Swift sings, "He looks up grinning like a devil," you can't help but scream along and feel the most badass you ever have. I feel like Cruel Summer is a bit of an outcast on the "Lover" album, for this reason, it feels more like a "Reputation" song, in my opinion, nevertheless, it's a great song for when you feel like a badass. 
When You Just Want To Scream
Trying to decide the most screamable Taylor Swift songs is very challenging because I personally scream all of them. (Just ask my roommates!).
While this is true that I do scream every Taylor Swift song, I do feel there are some that have more scream quality than others. I feel like sometimes, I just feel the need to scream for no reason. I'm sure we've all had some of those moments. But instead of just screaming, Swift has provided us with some of the best songs to scream along to, which is probably more socially acceptable than just screaming. 
I think one of the most underrated songs for when you just want to scream is Shake it Off. Yes, I know, it was extremely overhyped when it came out, but now that the hype is over, I couldn't help but realize how much a banger it is. Annoyed? Scream Shake it Off. Going through a rough spot in a friendship or relationship? Scream Shake it Off. Just failed a test? Scream Shake it Off. I could go on, but I think you get the point. 
We Are Never Getting Back Together is another song I feel like I have to specifically mention in this section. That song is just such a banger. You don't even have to be fresh out of a breakup like the song implies. The beat is just so upbeat and fun, and her range in this song is perfect for screaming.
Nostalgia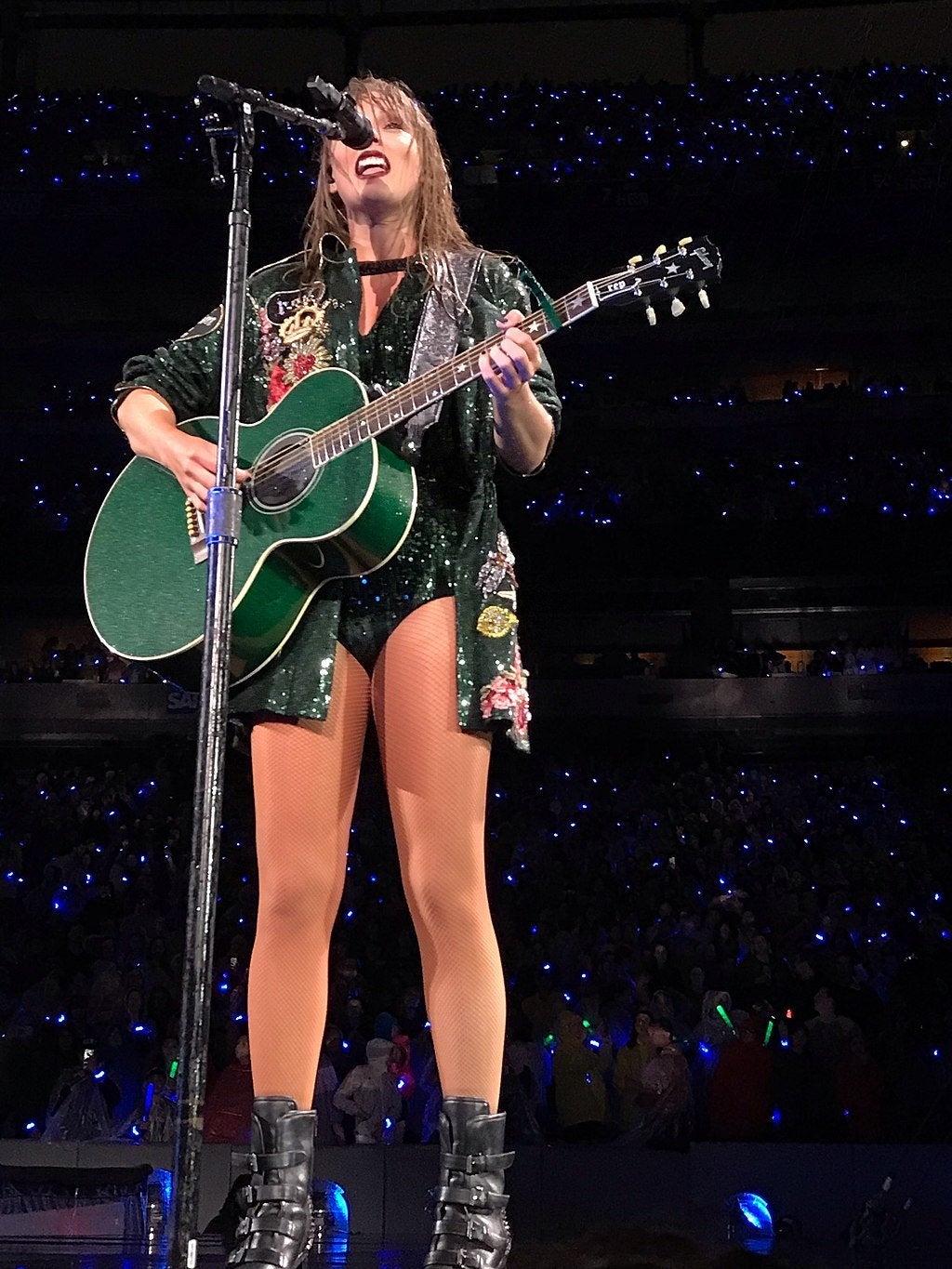 Has anyone else started to get a little sad when their birthday rolls around for a bit? Or am I too young to be doing that already? I think growing up can sometimes be scary and sad, no matter what age you're at. I personally feel, when I am in these moments a good bit of nostalgia will help me through it and even help me feel better.
I think Swift can sense that a lot of her fans are at this stage in their lives, craving nostalgia. So of course, she does what Taylor does, and delivers exactly what you need. By this, I mean the rerecords. We already got Love Story, and we'll be getting the rest of "Fearless" soon, along with re-recordings of her other albums as well.
Not counting the amazing re-recordings coming up, here are some songs that I always feel radiate nostalgia to me.
Never Grow Up. I gotta start it off with that. No explanation needed. If you know, you know.
Most songs from "Speak Now" give me the nostalgia that I really need sometimes. Specifically Enchanted, Back to December, and Mean. I can vividly remember me singing these songs in my room in middle school. I would put on little "music videos" of them, even though I didn't have a camera. Something about the nostalgia I get from those songs can just make me calmer and happier, they remind me of a better time. 
Fifteen also produces a lot of nostalgia for me, and I find myself listening to it a lot when I'm scared or sad about getting older. Something about Swift retelling her high school years in a song just produces so much emotion. I'm sure none of us have gone through the same exact high school experience that Swift did, but we all can overall relate.
Pure Joy
I feel like most people view pure joy as a time you don't really need therapy, this to which I agree, partially. I think music therapy is needed in every situation, especially if it's Taylor Swift. Swift encompasses a huge range of emotions in her music, but I think the most loved by the population are her fun, upbeat songs. These songs provide so much serotonin in me I almost burst because of how happy I am. These are the songs you play when it finally gets warm enough to drive with your car windows down. Here are a few examples.
I'm starting with Getaway Car because it fits the situation I described before perfectly. Imagine, you're driving around campus with your friends, the windows are all rolled down, and Getaway Car is blasting on the speaker. There is no emotion I feel that you can feel in that moment other than pure joy. Yes, you can replicate this situation with other songs, but I personally feel that Getaway Car is the perfect song to start off any drive.
The next song I want to feature in this category is New Romantics. The way this song is so upbeat and happy is unmatched. It really gives you that feeling you get when you see a cute boy and get butterflies ya know? Every time I listen to New Romantics I'm always tempted to get up no matter where I am. It just gives me so much serotonin I have to release it by dancing.
The last song I want to include in this category is Our Song. This song is from her country days, from her debut album. I feel like this song is a fan favorite. The lyrics just get stuck in your head, they're so catchy. It also just brings me so much joy to listen to it, because you can truly hear the joy in Swift's voice in this song. Her happiness immediately spreads into everyone listening to it, she truly is a therapist.
Falling in Love
Again, disclaimer, I don't believe I've ever been in love before. I do believe I know how it feels to fall in love despite this. I see it in the movies, which I know aren't always accurate, but I feel like after having all those middle school and high school crushes, I've kinda figured out what it feels like. Taylor Swift has helped me figure out this feeling. I listened to Swift's music all throughout middle and high school, when I had crushes and "more than crushes" with many boys. Taylor was my true therapist during these times because she seemed to have a song for every situation that came with having a crush.
I personally feel like Swift's album "Lover" is the best album as a whole to listen to whenever you're falling in love or crushing on someone. I mean, it's literally called "Lover," and most of it is about her current boyfriend, Joe Alwyn, so of course it's gonna be the perfect album for these moments.
Paper Rings was my go-to song when I had a crush on someone. I can still see myself in my old, hand-me-down red Tacoma, with the windows rolled the whole way down (because the AC didn't work), BLASTING Paper Rings and singing along to every single word. It's the perfect song for when you're developing a crush or completely falling for someone. It's so upbeat and happy. You can't help but smile the whole time you're listening. 
Obviously, Lover is a perfect song for crushing on someone or truly falling in love with someone. I love how slow-paced it is, but yet it's not boring or sad because of it being slow. It's the perfect speed for the mood that she's trying to go for, which is falling in love.
The last song I'll mention for this last section is King of My Heart. I feel like this song is so much different than the previous two I listed, which is why I felt I had to include it. I can't even really explain the vibe this song has. It's got like a more fast-paced beat at some moments, but then it'll slow down again. Which I think sort of represents a relationship. It'll have its highs and its lows, but overall it's the best feeling ever.
Conclusion
If you didn't consider Taylor Swift your therapist before reading this article, I hope you have now realized that she most definitely is, and we all need to thank her. If you have any other song categories for these sections or even some other songs that would fit into sections not listed, I would love to hear them! Do not hesitate to reach out. 
Peace out Swifties!