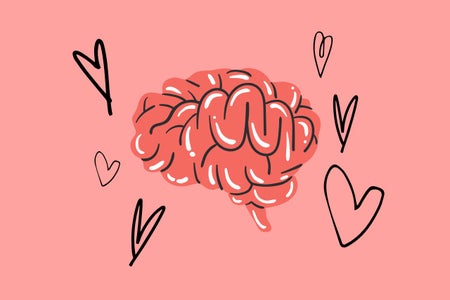 Original Illustration by Gina Escandon for Her Campus Media
Recently I've realized that I'm struggling with change or lack thereof. I've never been one to really let my thoughts control my feelings because honestly, I don't like facing them. 
But being on my own in college with no roommate and no classes in person, I've had a lot of time to think- too much time. For the first time, I recognized and connected my thoughts and feelings. It hit me hard.
I questioned my purpose and why the hell I'm in college. It finally hit me that I'm an "adult" and that I'm starting on the path to the rest of my life. At the same time, I was, and still am, overwhelmed with the pandemic and the isolation and dullness it has brought to our lives. Is it ever going to get better? 
These huge changes paired with no change have been incredibly overwhelming for all of us- so please take a moment and listen to yourself. Recognize your thoughts and feelings and give yourself a break because we're all experiencing stress and fear. What we need is to listen to each other and ourselves and validate what we are feeling, or it will all boil over. So just take a deep breath and relax with me.