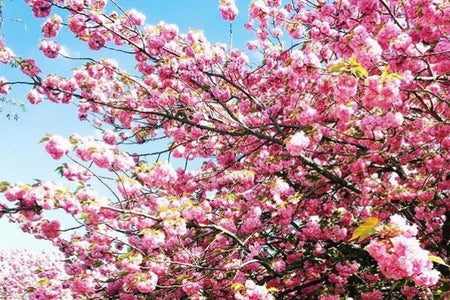 5 Pieces to Invest in This Spring
Despite the chilly weather, it's time to start preparing for those warmer months and sun-filled days. With the spring season arriving soon, get ready to cast off those bulky winter coats and channel your pool-side self. 
I've been known to pack a week in advance for an exciting vacation trip, so it's no surprise that I'm the same when it comes to spring. That means building up my spring wardrobe before the first flower has even sprung and if you're like me, look no further. I've compiled a list of my top choices for this upcoming season.   
1. Puff Sleeves
Leave those sweat-stains behind and allow your shoulders to breath with airy puff sleeves. These statement sleeves are sure to keep you on trend and in style. I don't think I've ever desired for my shoulders to look bigger until now.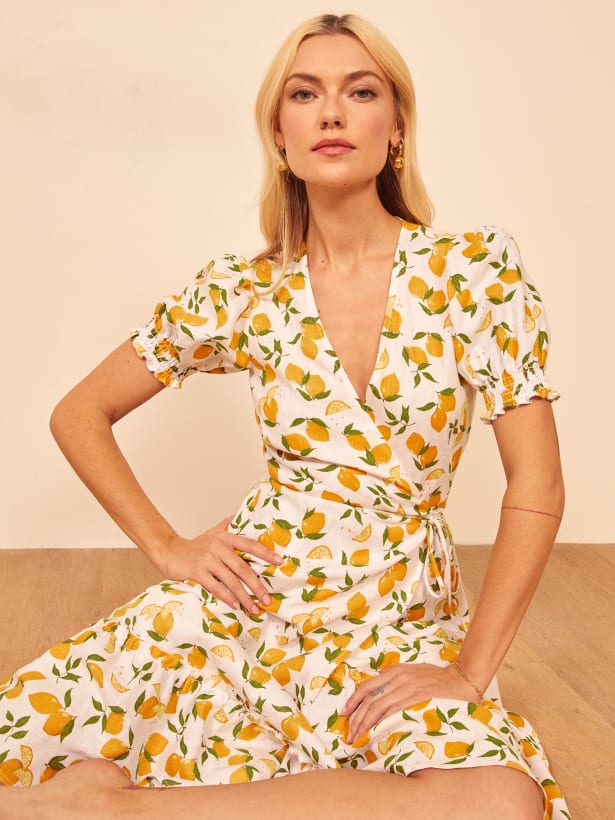 Reformation
2. Relaxed-Fit Shorts
I don't know if you've ever tried sleeping in boxers, but let me tell you, it's LIFE CHANGING! Why have boys been hiding this from us for so long? With relaxed-fit shorts you can get the same comfortable feeling while still looking stylish. They come in all types of fun patterns and bold colors to choose from. Trust me on this, they are gonna be the theme of your spring. 
3. Mismatched Prints
Some people say indecisiveness is a bad character trait. Well, I say embrace it with fun pattern-mixing spring staple pieces. These fun half-and-half styles make indecision trendy. Ever had to choose between two types of designs? Now you don't have to…just wear them both! Side note: Clothes don't have to get all the fun; split accessories like different patterned earrings are also happening too. Celebrate the color-filled spring season and let your clothes reflect it!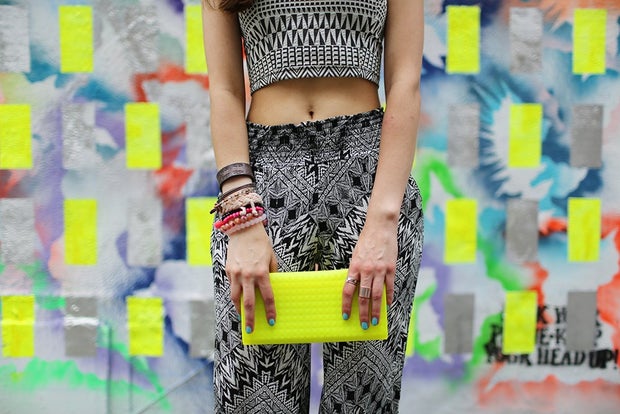 Her Campus Media
4. Cargo Pockets
Stock up on this spring all-star that's not only big in size, but also BIG in trend. Besides finally providing you with a solution to where you can put your phone, keys and chapstick, they're sure to spruce your wardrobe up in time for spring.
5. Hats
Before you tell me you're not a hat person, check out the many different styles this spring season will be full of. From patterned crochet knits to cheetah print berets, any person is sure to find something they like. Block the rays of sun with these trendy accessories (plus they're a perfect solution to any bad hair day). Personally, I just purchased a black leather style baseball cap and I'm already thinking about getting a metallic one to join it.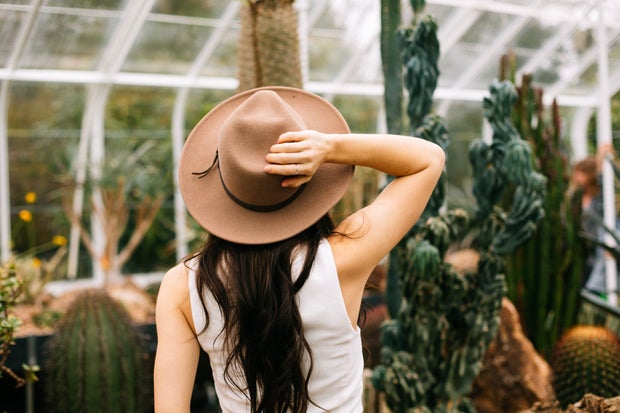 Breanna Coon / Her Campus These five trendy pieces will leave you feeling like your most stylish spring self and for the meantime, layer them up and sport them in your winter wardrobe!