How to Beat the Snow Day Blues
With winter still in full swing, more snow days may be lurking around the corner. Whether you enjoy them or not (really who doesn't), snow days are the perfect opportunity to be proactive and treat yourself! There's more to do on a day off than binge-watch. Here are some easy ways to beat the snow day blues!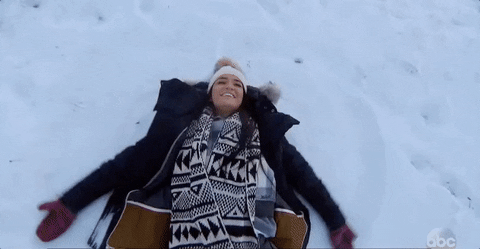 Gif courtesy of giphy.com
Dress Comfortably
There is nothing better than dressing in a cozy outfit on a cold winter day. Class got cancelled for a reason, so you might as well dress in your warmest and comfiest clothes! You don't have to feel ashamed for staying in your pajamas all day. Dress however you want!
If you dare to venture outside, be sure to keep warm in your winter gear. Nobody wants dry skin from the cold weather. Bundle up!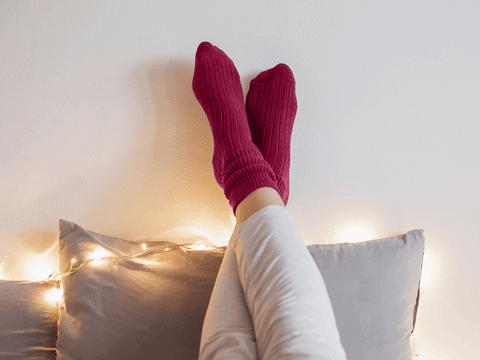 Gif courtesy of giphy.com
Be Productive
College students know that free time is precious, so take advantage of your day off! Catch up on homework assignments. Study for your upcoming test. Finish your class project. While the work may not be fun, you'll feel better for getting it done (love a good unintentional rhyme)!
Being productive doesn't just include catching up on schoolwork. There are many more ways you can maximize your to-do list on your snow day. You can clean your dorm, do laundry, organize your schedule, etc. When you finish what needs to be done, you can happily enjoy the rest of the day.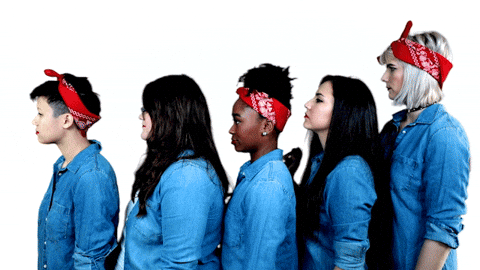 Gif courtesy of giphy.com
Treat Yourself
After spending time being productive, you deserve to treat yourself. How you choose to do so is entirely up to you. You can sit back and watch a movie, have a mini spay day with friends, take a nap, read a book, or anything that pleases your fancy. Of course, binge-watching Netflix is never off the table!
Treat yourself to your favorite foods and snacks, too. You can't have a relaxing snow day without a warm cup of coffee!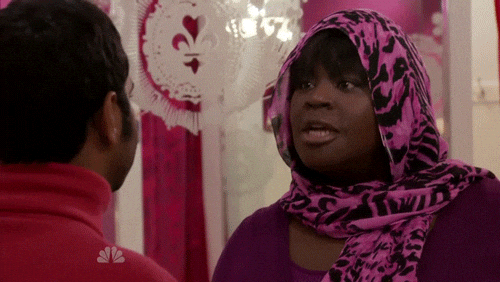 Gif courtesy of giphy.com
Enjoy the Snow
Even if you hate snow, you must admit how pretty it is. Winter is certainly a magical time of the year, so enjoy its beauty! There are plenty of fun activities to do in the snow like building a snowman, having snowball fights and sledding. Release your inner child, bundle yourself up, and enjoy the snow!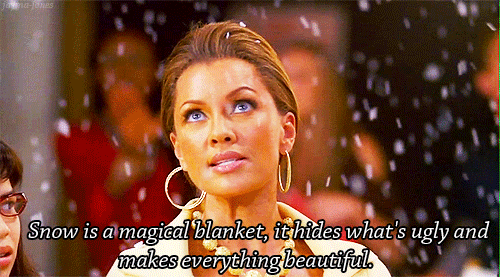 Gif courtesy of giphy.com
Snow days are rare opportunities to let yourself relax, work and have fun. With spring on its way, we all deserve to have one final snow day. Be sure to use these snow day tips to have the best day ever!