Differentiating Between "Hobby" and "Hustle"
It's still the beginning of the year, which means it's as good a time as any to start picking up a new hobby. Maybe there's an instrument you've always wanted to play but never felt like you had the time or effort to spare, maybe you want to get into candle-making or cake-decorating or Dungeons and Dragons; the world is your oyster! It is so healing to have a hobby and be able to take a break from real life to sit down and center yourself, while honing your creativity. But an emerging issue is that in this digital age where we're encouraged to publicize— and profit off of— everything… it can be quite straining on both the healing and creative nature of a hobby. I don't want to tell you not to pursue your entrepreneurial spirit, but I think there should certainly be a distinction between a hobby and a hustle.
Let's start by defining a hustle. It formally refers to the act of swindling someone in some kind of transaction with another in order to gain more value than what your original trade was. But colloquially, in this day and age of "side-hustles" and self-employed bosses, it refers to some kind of business that usually isn't a person's primary source of income. This could mean owning an Etsy shop for your homemade jewelry or scarves, selling essential oils on your social media account, or even doing freelance art, to name a few examples. Despite that formal definition of swindling, someone's hustle still takes a serious amount of time and effort into selling their products (or services). 
I'm no business owner, but I've definitely had side hustles for making quick cash, such as online tutoring, and sometimes it can totally feel like a full-time job. But the thing is, online tutoring isn't and has never been something that brings me pure joy after a long day of work or school. I didn't start tutoring because it was a way to relax and get a little creative to get those brain juices flowing again. Are you starting to see the difference? It's natural for someone to want to make money off of doing something they love. And it's not impossible. But the moment it starts to feel like a job instead of your passion, you're only playing yourself in the end by ruining something that originally made you happy. 
Instead of trying to make money off of your hobby, there are so many other ways to make money on the side. It can even start at picking up a hard skill on Youtube or another online source. Once you're skilled enough in a certain service that's in demand, you're pretty much golden. And when you've finished up a hard day's work, put on your pajamas and vibe out with your hobby! 
Here's a list of skills to pick up that you can eventually make money off of, which don't necessarily have to be something your passionate about:
TEFL (Teaching English as a Foreign Language)
Happy hustling!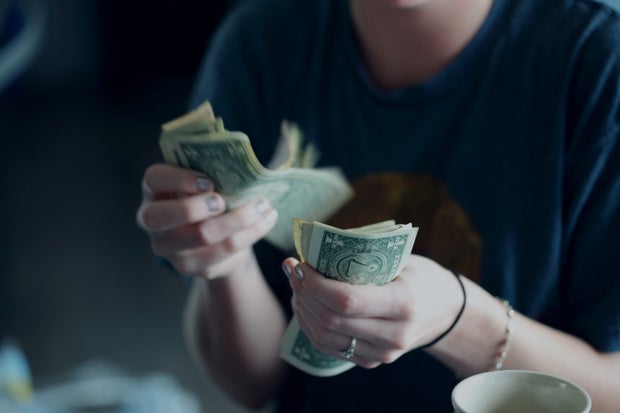 Sharon McCutcheon