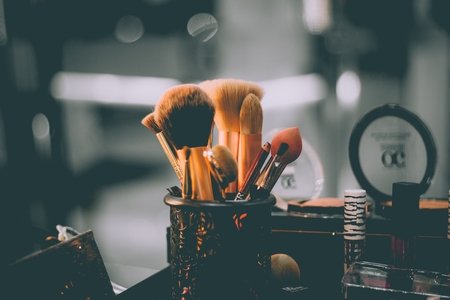 What to Know About Cruelty-Free and Vegan Makeup
Throughout the years and with the expansion of the beauty industry, there has been a rise in the demand for cruelty-free and vegan makeup. However, with these new products hitting shelves, it is important to understand what these products are, how they are certified and advertised by cosmetic companies, and to also provide a selection of some brands that embody these new product values. 
First, it is important to understand the differences between cruelty-free products and vegan products. Cruelty-free products do not involve animal-testing while vegan products are free of any animal-derived ingredients or byproducts. Although phrases are often used interchangeably by both consumers and companies, they are different products. However, it is important to note that products can also be both cruelty-free and vegan, as well as either-or. 
However, when looking at cosmetic brands that have these environmentally-beneficial labels, it is important to be a conscious consumer and understand that there are no legal definitions for cruelty-free and vegan per the FDA. As a result, there are warnings that cosmetic companies may work with suppliers or laboratories that use raw materials or perform animal testing. Also, some cosmetic manufacturers may claim that they are currently cruelty-free; however, those companies may have tested on animals during their initial rollout. As a result, to be truly vegan or cruelty-free, it is important to research the products being purchased and to explore the transparency of cosmetic companies. 
Additionally, there are some organizations that provide cruelty-free and vegan certifications. These outside companies verify cosmetic products that are currently on the market and test to see whether or not their branding is accurate. Some of these independent companies include Vegan Action, PETA, The Vegan Society, The Vegetarian Society, Leaping Bunny, and Choose Cruelty-Free. Although they attempt to verify the cosmetic companies directly, it is also important to be aware of these outside sources and the legitimacy of these companies themselves. Since these private organizations cannot examine and police cosmetic companies constantly, there may be a discrepancy in whether the claims are factually accurate and transparent. This again emphasizes the role of the consumer and the research required to gain insight and credibility behind whether or not products really embody the values placed behind their label.
When trying to make the shift towards these products, it is also helpful to recognize the brands that are adopting these principles. Here are some popular brands that help promote the new direction of the makeup industry.
1. Anastasia Beverly Hills
This popular makeup brand is cruelty-free and offers vegan products; however, not all of their cosmetics are vegan. 
2. Urban Decay
Similar to Anastasia, Urban Decay is cruelty-free and offers vegan products that are guaranteed to not contain any animal-derived ingredients.
3. Milk
Milk is both cruelty-free and 100% vegan, and they also acknowledge how both terms are not interchangeable. 
4. Kat Von D
In 2016, Kat Von D announced her makeup line would be completely vegan. Since then, her line has made the complete transition to veganism and her makeup line is also cruelty-free. 
5. e.l.f.
Similar to Milk, e.l.f. is also cruelty-free and 100% vegan, as well as free from a wide variety of certain chemicals.