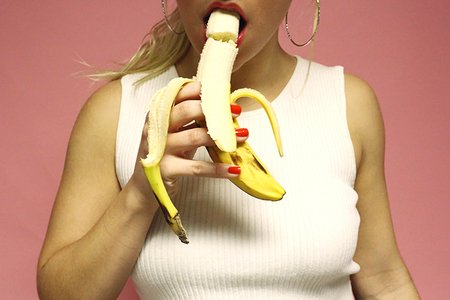 Molly Longest / Her Campus
Furman Sex Week: Let's Talk About It!
SEX! Now that I've got your attention, let's talk about it. We see it in movies and on TV. We read about it in books. Your parents probably "told" you about it. Your school probably "taught" it. So, why is it still taboo to talk about? Probably because we don't know how to!
Let's be honest. The majority of our sex education was either awkward stumbling by our parents, who likely did not want to be having this conversation or some overly enthusiastic person telling you about how dangerous sex is and preaching abstinence at us.
No wonder we all find sex so awkward to talk about!  Now you're a full adult woman who is ready to take the leap and have sex, but you don't know how to go about talking about it with your partner. You probably have tons of questions. Which way does a condom go on? How do I wear a dental dam? Why do I have to pee before and after sex? What does my religion actually say about premarital sex?
Luckily for you, there are two CLPs specifically dealing with your questions this month on campus. The Furman chaplain's office has teamed up with student life to educate campus about sex and how students can talk about it with their partner(s).
The first CLP "Sex in the Dark" features local experts from all backgrounds and a darkened room for students to freely ask their questions without fear of judgment. These experts have backgrounds in trauma and violence prevention, sexual health, healthy sexuality, sexual identity, healthy relationships, and gender. It takes place 7-8pm in Daniel Recital Hall on Wednesday, February 20th (today!).
The second CLP "Sex and the Bible" discusses how the Bible and church have characterized sex, marriage, and relationships and how that shapes societal views about sex. "Sex and the Bible" is happening between 7 and 8 pm in the Chapel on Wednesday, February 27th.
Now you may be asking: Why should I care? Maybe you are planning on waiting until marriage or maybe you're already sexually active and consider yourself a 'sexpert'. One important reason to go is to encourage students to have healthy conversations about sex in our generation. Second, maybe you think you know everything, but you really don't. Maybe you'll learn something new! Even if you don't, you can confirm your sexual knowledge which could lead you to be more confident initiating sexual conversation.
Whether you are all about sex, waiting, or somewhere in between, it is important that we can all communicate what we want from our experience and our partners. Let's talk about it!