Courtney Marmo is a YouTuber with a focus on holistic health, creativity and pursuing a full life. We've been friends for years, and I've always admired her vision. Interviewing her was a privilege; we had an authentic and interesting conversation, and I'm very excited to share it.
Her Campus (HC): Tell us about yourself!
Courtney Marmo (CM): My name is Courtney Marmo. I'm originally from Los Angeles, California, but I live in Jacksonville, Florida now. I'm 21 years old, and an identical twin!
I love health, fitness and traveling, and I have been a content creator on YouTube for seven years now. 
HC: Talk to us about your passions.
CM: I'm passionate about a lot of things!
I love healthy cooking and baking, and recently have been taking my fitness more seriously. Growing up in California, I was surrounded by the film industry and realized I enjoyed creating videos myself. It started off by making funny skits with my twin sister Katie on our first YouTube channel called "iTwins4u," inspired by iCarly. Years later, I still enjoy creating content!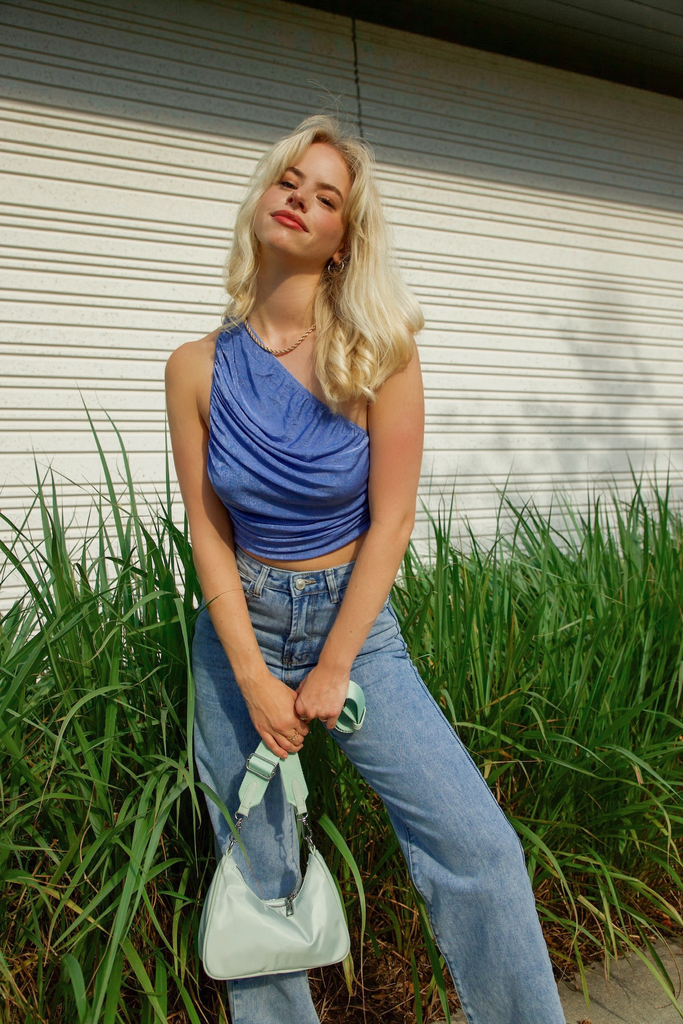 HC: Health is clearly important to you! Describe your diet, and why you eat the way you do.
CM: I am strictly gluten and dairy-free; it's mostly a choice, but I do have an autoimmune disease called Hashimoto's. Diet can help with the symptoms, so it does motivate me to be even healthier.
But eating healthy also means buying expensive groceries. So, if it means buying $10 grain-free bread from whole foods because I love bread, I will. Health is the most important thing to me. It's my way of self-care.
My mom taught me a lot about health growing up, and now I like being aware of what I choose to put in my body. There are so many diseases and sicknesses, and I think food can be a big reason for that. I want to do my best to make my body happy and healthy!
HC: That's admirable! Let's talk about your YouTube channel now; what kinds of videos do you usually make?
CM: I make a lot of different videos on YouTube! Lately, I have been filming a lot of fashion-related videos because I love clothes and being able to share good finds with my followers.
Originally, I wanted to shift my channel into a fun, travel vlogging vibe. I had big travels planned for 2020, but COVID changed that and since then I have felt a little discouraged and uncreative. 
HC: That's so disappointing, I'm sorry. What YouTubers have inspired you? Who are your favorite YouTubers?
CM: Some of my favorite Youtubers to watch are Yes Theory, Lost Leblanc, Danny Duncan, Emma Chamberlain, Sarah's Day, Kristin Johns and many more! All these people have inspired me in some ways.
HC: I love Sarah's Day! She's one of the first fitness YouTubers I ever watched. Now, regarding the future – where do you see yourself in five years?
CM: In five years I hope to see myself moved out of my parents' house living in a comfortable home. It would be nice to be married and maybe owning a dog. I don't know what career I want to pursue right now, but I hope that my future self will figure it out.
You can find Courtney on Instagram and YouTube.
Want to see more HCFSU? Be sure to like us on Facebook and follow us on Instagram, Twitter, TikTok, YouTube and Pinterest!