My Favorite Recipes for Stress Baking!
One thing I learned this past year with the unlimited time and stress of quarantine was that baking for no reason was the ultimate stress reliever. Mindlessly and methodically following a recipe while blasting some music or listening to a true-crime podcast, and then being able to eat and share the fruits of my labor with family and friends was the most relaxing and rewarding hobby. With midterm and course-registration season approaching, and the lack of a spring break, I thought I would share my favorite recipes that have helped me through some pretty stressful times. 
Chocolate Chip Walnut Banana Bread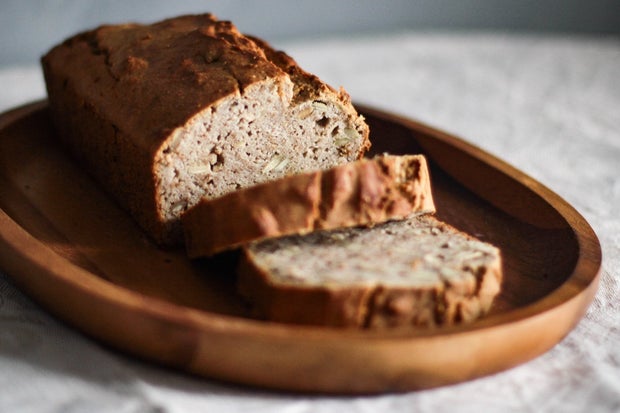 Photo by Marta Dzedyshko from Pexels
One of my all-time favorite things to bake (and eat) is banana bread, and luckily for me, I feel like I always have a couple of overripe bananas ready to go. This recipe is so easy to follow, and so delicious! If you're looking to bake for many, this recipe is simple to double; if you're looking to bake for just yourself, it's just as easy to halve. If you're not feeling like baking a loaf, or you just want something easy to share, it's also a great recipe that can be used for muffins. Overall, if you're looking for something fruity and chocolatey, this recipe is a tasty option!
Lemon Bars with Shortbread Crust
Out of all the recipes I'm sharing with you guys today, this one's probably my favorite! These lemon bars are the perfect mix of sweet and tangy, with an even better blend of textures from the flaky crust to the smooth lemon filling. Even ignoring the amazing taste, just baking this recipe is enjoyable in and of itself. Sharing the final product is a breeze too—just cut them into pieces and you're good to go!   
Vegan and Gluten-Free Brownies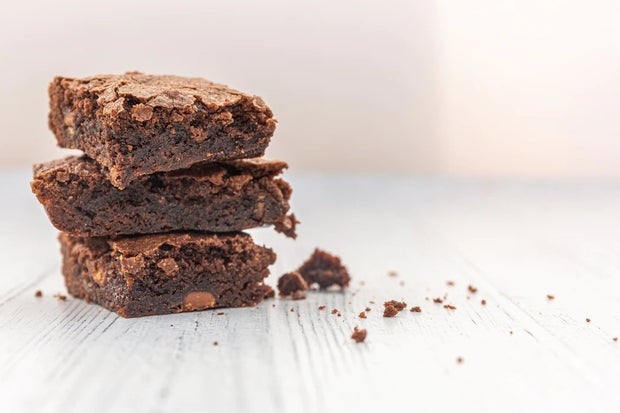 Photo by iMattSmart from Unsplash
To any of my vegan or gluten-intolerant readers: don't fret, I've got you covered! These brownies are quite literally to die for. The first time I tried this recipe, a friend had made them, and I would have never guessed that they were vegan and gluten-free. Of course, I jumped on this recipe, and they've been my go-to for my vegan and gluten-free friends and family ever since. They accomplish everything a good brownie should by being moist, chocolatey and simple to make. 
Treats for your Furry Friends
Since we're on the topic of sharing our baked goods with family and friends, we can't leave out the most important loved ones in our lives: our pets! For anyone with a dog, these low-fat soft pumpkin treats are perfect for them, and with only four ingredients, they're quick and easy to bake. If you're looking to spoil your kitty, they will love these carrot and catnip kitty treats. My animals have always loved these simple recipes, and I'm sure yours will, too!
So, the next time you're procrastinating working on a paper or dreading your next midterm, remember that these recipes are here and ready to help de-stress you. Following a quick and easy recipe will hopefully give you back that feeling of control and structure, and the final product is sure to make you feel accomplished—and it will probably taste great, too!
Want to see more HCFSU? Be sure to like us on Facebook and follow us on Instagram, Twitter, TikTok, Youtube and Pinterest!