I Tried TikTok's Feta Pasta Recipe: Here's How It Went
If you've been on TikTok recently, you may have been bombarded with videos about a certain pasta recipe that has been gaining immense popularity. I am not much of a cook, but the steps seemed easy enough that even I could do it. A recipe that had gone viral this quickly had to be worth trying, right? I have seen so many videos and positive reviews within a few days that I knew I had to test it out for myself.
The Ingredients: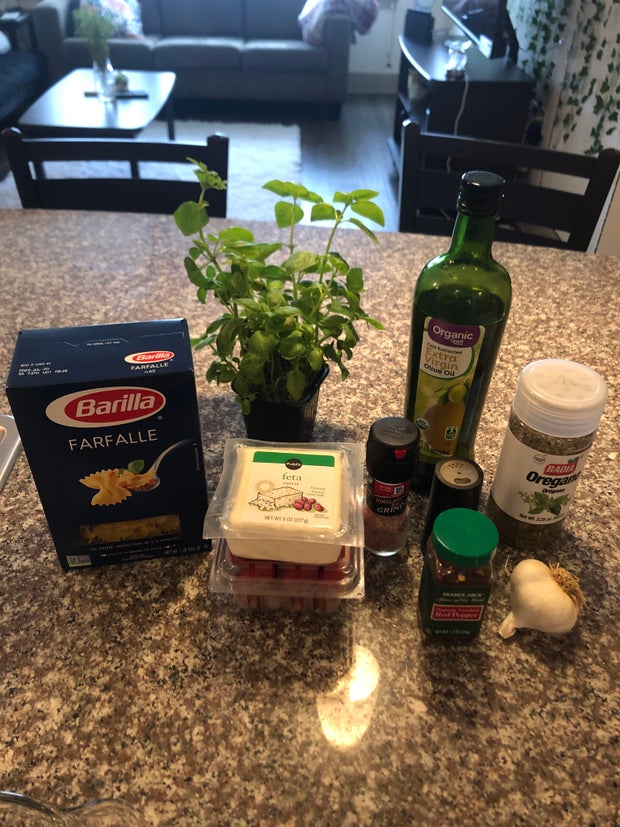 Original photo by Taylor Rainey
10 oz pasta
Eight oz block of feta cheese
Two pints cherry tomatoes
¼ cup olive oil
One tsp salt
One tsp black pepper
One tsp oregano
One tsp red pepper flakes
Two garlic cloves
¼ cup basil 
Each recipe I saw had slightly different amounts for the ingredients, so I ended up taking ideas from each and modifying them based on what I had. I didn't really measure the seasonings and I only had one pint of tomatoes, so I cut off some feta so it wouldn't be too overpowering. I have seen other videos of people using different seasonings or adding spinach or shrimp. This is your dish; you can make whatever changes your heart desires!
The Process: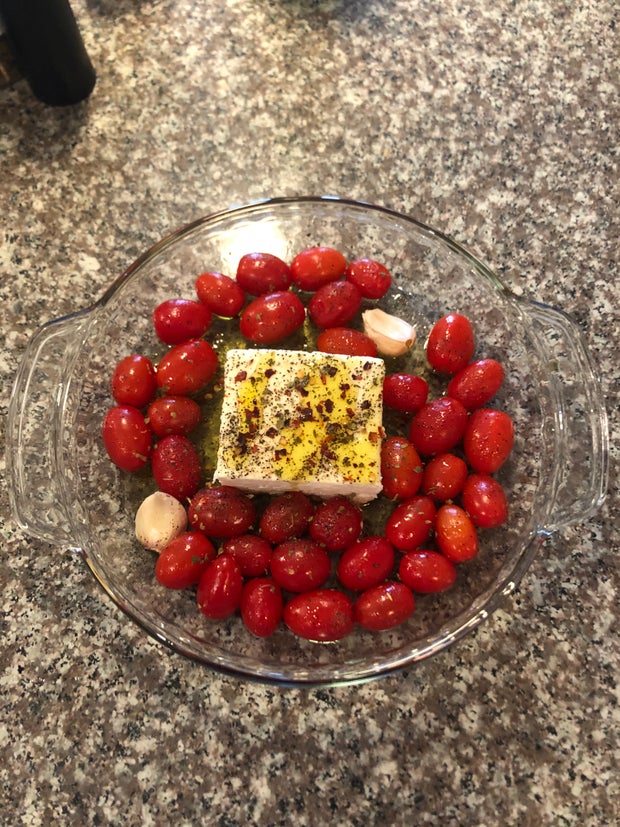 Original photo by Taylor Rainey I started by preheating the oven to 400 degrees while I prepped the ingredients. I rinsed the tomatoes and put them in a glass baking dish with olive oil, salt and pepper, and stirred until the tomatoes were coated. Then, I added the block of feta cheese to the middle and added more olive oil and seasoned with pepper, oregano and red pepper flakes. I then peeled two cloves of fresh garlic and dropped them in with everything else. I put the dish in the oven and set a timer for 30 minutes.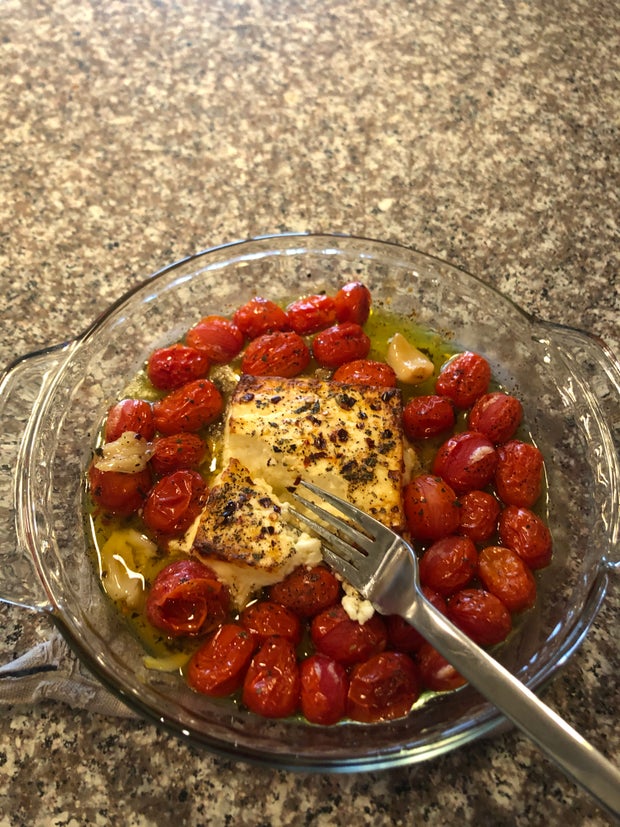 Original photo by Taylor Rainey While the ingredients were cooking, I started to boil my pasta. I used farfalle (bowties), but you can use any type of short pasta like shells or elbows. After 30 minutes, the tomatoes had burst, and the feta was soft and browned at the top. I took the skin off the roasted garlic cloves and put the creamy inside parts back in the dish. I mixed it all together until well combined.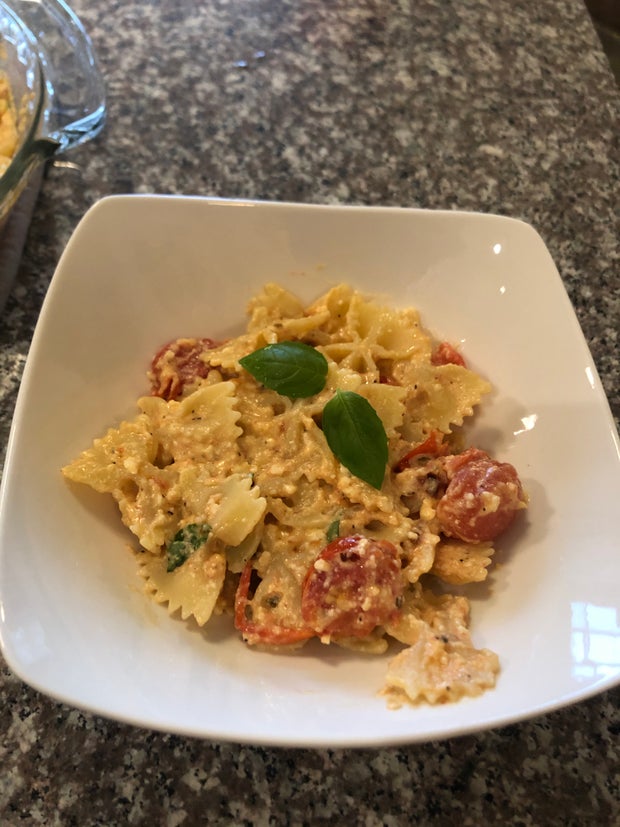 Original photo by Taylor Rainey
Once my sauce was ready, I added the drained pasta. I cut up some fresh basil into strips and mixed it in too, then added some extra for the top.
The Verdict:
So, does this pasta live up to its reputation? My answer is yes! TikTok is not messing around. At first, I was skeptical of how feta cheese would taste with pasta, but it brought a rich and tangy flavor that paired nicely with the sweetness of the cherry tomatoes. The fresh basil and garlic really helped add some bold flavor. This was relatively easy to make; just set aside some time to prep the ingredients and the oven does most of the work for you! 
This was a fun and simple new way to make pasta, and it was a nice variation from the usually canned tomato sauce. If you're a fan of feta cheese and creamy, tomato-based sauces, then you'll love this recipe. I'm glad I gave it a try and will definitely make it again. 
Want to see more HCFSU? Be sure to like us on Facebook and follow us on Instagram, Twitter, TikTok, Youtube and Pinterest!