The Foodie's Guide to Surviving Quarantine
The inevitable has come to fruition: as Americans, we were asked to stay home to help prevent the spread of coronavirus; that request has turned into a command, as states continually issue stay-at-home orders for their residents.
With this, social distancing takes on a new meaning and we, as shallow as it may sound, naturally begin to wonder: how am I going to occupy my time? With the help of some of my favorite health content creators, I've put together a list of recipes that are best fit for the current situation of the world! So, next time you're looking for something to try (even if you're not under a stay-at-home order), consider checking out these creators and trying their recipes.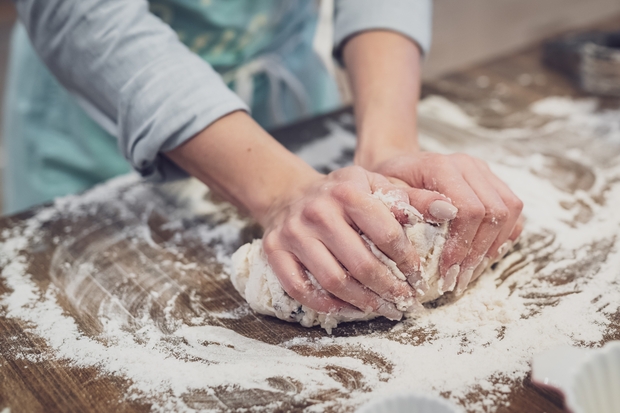 1. Nefeli Tsaousi
Nefeli has an adorable account, powered by positivity and creativity. Her vegan  Panna Cotta is absolutely impeccable and quite easy. You will need almond milk, maple or agave syrup, agar powder, lemon peel strips and vanilla beans. You can find the full recipe here.
2. Happy Clean Plate
The food featured on this account is every health-conscious college student's dream: affordable, accessible and tasty. Find inspiration for beautiful smoothie bowls, brilliant salads and coconut protein balls that will make your taste buds dance.
3. Rebecca M. Ramirez  
Rebecca's tofu veggie scramble is a great way to start off your morning!! She provides the instructions in a post you can find here.
4. Favourite Food by Me 
With a beautiful off-white aesthetic and a talent for crafting beautiful meals, this account is sure to keep you busy. Her magic toast is quite the creation, providing inspiration for both avocado and egg toast, as well as peanut butter banana toast! You can find them here. 
5. Sarah Rachul
Sarah's vegan, gluten-free banana oat cinnamon chip muffin recipe is just as good as it sounds. Here's a run-down (check out her page for photos, more recipes and an in-depth explanation):
Ingredients:
·  1 cup mashed banana
·  ¼ melted coconut oil
·  ¼ cup pure maple syrup
¼ cup coconut sugar
·  2 "replacement" eggs (she recommends the Bob's Red Mill product! I personally prefer the Trader Joes vegan "egg" powder!)
·  ½ cup unsweetened non-dairy milk
·  1 ¾ cup GF flour
·  1 cup rolled oats
·  1 tsp. baking soda
·  1 ½ tbsp. cinnamon
·  ¾ cup cinnamon chips
Instructions:
1) Preheat oven to 350 F
2) Line muffin pan with liners (or spray silicone pan with baking spray)
3) Mash bananas in a bowl
4) Add the coconut oil, pure maple syrup, coconut sugar, "eggs" and non-dairy milk to the bowl and stir!
5) Add the rest of the ingredients, leaving the oats and cinnamon chips for last.
6) Evenly spread out the batter onto the pan of your choosing.  
7) Bake for ~25-30 minutes!
8) Let cool for sixty minutes and enjoy!
6. Food Spam by Aniek
You can find inspiration for a multitude of healthy food options.
Aniek's spinach smoothie bowl is healthy and absolutely beautiful! Again, check out this brief summary of how to make your own. Check out her page for more photos, details and inspiration.  
Ingredients:
·  100 grams spinach
·  1 banana (frozen)
·  125g frozen mango
·  150 ml milk (non-dairy or not, whatever you prefer!)
·  ½ tsp spirulina powder
·  1tsp matcha powder
Instructions:
1) Blend the ingredients together until smooth.
2) Bring ingredients together in a bowl and top with your favorite fruits! The original recipe recommends bananas, strawberries, chia seeds and roasted buckwheat!
Regardless of your experience thus far, please remember that coronavirus is incredibly serious and has impacted many people worldwide. Stay home. 
Want to see more HCFSU? Be sure to like us on Facebook and follow us on Instagram, Twitter and Pinterest!