Alexa Truong and Jirina Sandall: Women Empowering Women, One Photo at A Time
In celebration of International Women's Day, I decided to reach out to two intelligent and motivated influencers who embody female empowerment: Alexa Truong and Jirina Sandall. With powerful passions for health, Truong and Sandall are making a difference in the lives of women across the world by using their social media followings for good.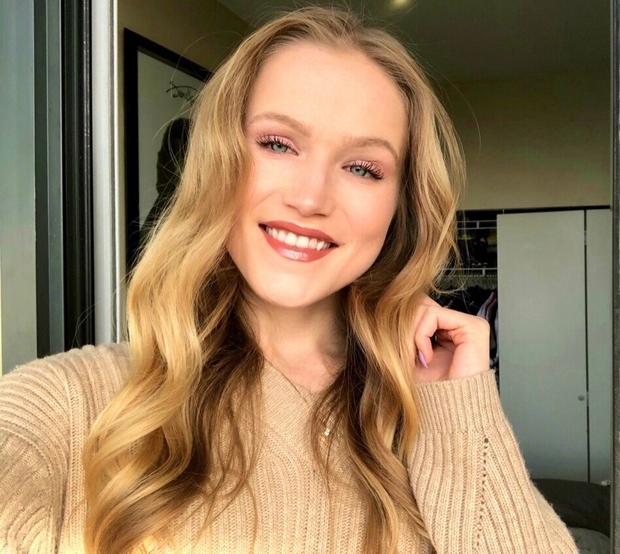 Name: Jirina Sandall
Instagram Account: @mycolourfulappetite
Jirina Sandall is a Certified Holistic Nutrition Coach who resides in North Vancouver, British Columbia and is currently studying Kinesiology and Health Sciences. She's a self-proclaimed foodie who loves cooking. Sandall does her best to minimize her animal product consumption, resulting in her following a vegetarian diet most days. On her diet, Sandall said, "Overall, I try to include as many fruits and vegetables in my diet as possible, healthy fats, whole grains, beans and legumes."
Sandall's love for health was fostered by her father, who emphasized the importance of fruit and vegetable inclusion at every meal. He also played a major role in the development of her passion for exercise. Sandall absolutely loves veggies and hummus; her favorite vegetables are broccoli, bell peppers, carrots and cucumbers, giving her a diverse plate. She also enjoys mixed nuts and commented on the fact that nuts are a source of healthy fat, which help with long term energy and satiation. Sandall emphasized the importance of treating yourself and understanding that it is simply not realistic for anyone to hold herself to a standard of perfection. She said, "You shouldn't have to give up all your favorite foods forever because of a specific diet you're following, but you must remember to keep things in moderation and always keep your health in mind ."
Sandall also remarked on the fact that so many people believe gluten is unhealthy. She said that there is no harm in consumption, unless an allergy or sensitivity is present. Even though gluten-free diets continue to gain popularity, they aren't exactly necessary.
At the base of who she is, Sandall believes in the importance of happiness. In response to the question, "What's one piece of advice you would give to someone who looks up to you?", she said:
"Do what makes you happy! At the end of the day, it doesn't matter what anyone else thinks, it's your life! Regardless of what you choose to do with your life, there will always be people who support you and those who don't, so you might as well be doing something that truly makes you happy! It is so valuable to be able to love what you do, and it will always have such a positive impact on your entire life."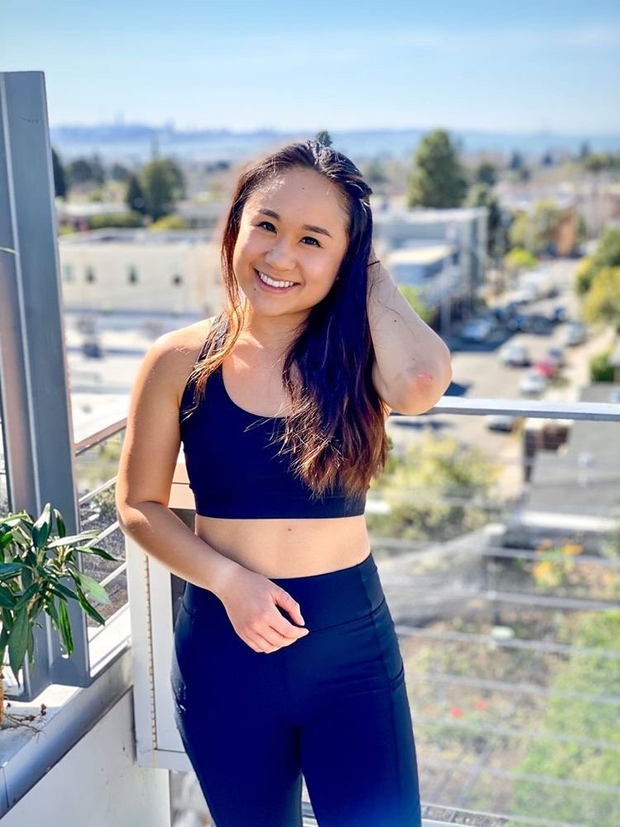 Name: Alexa Truong
Instagram Account: @flourishingeats
Alexa Truong is currently studying Nutritional Sciences (with a concentration in Physiology and Metabolism) at UC Berkeley and plans to attend medical school. Nutrition isn't typically taught in med school, but Truong hopes to implement her passion for food into her future practice. On why she's interested in medicine, Truong said, "Our health is such a complex and broad term--it has the power to dictate how we physically feel on a day to day basis, but also has the power to take someone's life away. Being able to help manage a person's health and help them be at their best physically and mentally is one of the most rewarding acts."
After she was diagnosed with high cholesterol, Truong's father helped her develop a passion for conscious eating, and she now follows a loss low FODMAP/ low-fat diet. Truong now advocates for moderation and positivity in regard to food.
When speaking with Truong, she informed me that her classes don't focus on health and wellness topics nearly as much as one would expect; instead, her coursework is filled with information on metabolism, biochemistry  and the impact of certain macro- and micronutrients on the body. She highly prioritizes physical wellness, believing it to be essential to ideal functioning and academic success. Truong advocates for the consistent celebration of the body. And, even though social media is an addiction of hers, Truong's schoolwork takes priority.
In regard to struggles she's faced with conscious eating, Truong said, "Establishing a positive relationship with food is a journey that I am constantly battling."
She also heavily emphasized the importance of remembering that food functions as fuel, medicine and happiness.
If she could give one piece of health advice to the entire world, it would be:
"Never take your health for granted. It might be a cliché statement, but it is so easy for us to live each day treating our bodies recklessly, making no efforts for self-care, and failing to fuel our bodies properly. If you are lucky enough to have arms and legs that allow you to engage in physical activity, stomachs that function well, and brains that allow you to be mentally engaged, you should be grateful for what your body can do for you each day and take care of it properly."
On a platform that has led to a spike in mental illness, it is incredibly refreshing to see two women act as such strong forces for good.
All information and photos provided by the women spoken about.
Answers modified for clarity.
Want to see more HCFSU? Be sure to like us on Facebook and follow us on Instagram, Twitter and Pinterest!