9 of the Best Workouts for Lazy Girls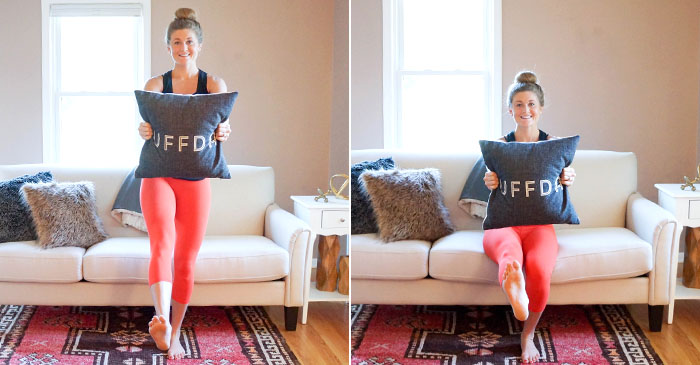 Let's be honest, working out is hard. I think we can all agree that when we have the option of either going to the gym or watching Netflix, we chose to watch countless episodes instead of running laps.
But staying in shape is important! So for when you're feeling lazy, but still want to be active, we've made a list of our favorite lazy girl workouts!
1.The Elliptical
If you're at the gym and don't know what to do, you should definitely hop on the elliptical! The elliptical is the easier version of the treadmill, and your feet are secure in the pedals while you work out so you don't have to worry about falling off.
It's easy to watch Netflix or catch up on your favorite shows while you're on the elliptical. Just bring your phone and headphones, and play an episode while you're breaking a sweat! Plus, if you're scared of cardio, having your favorite show to distract you will help pass the time!
2. Exercises You Can Do In Bed
It's the ultimate lazy girl move. Here are some easy workout moves that are all done laying down. Click the links to learn how to do these super easy moves you can do right before you go to sleep!
 3. Couch Workout
All of these exercises can be done while sitting down so you don't even have to leave your couch! You can do these during commercial breaks while watching your favorite show or movie.
What to do:
4. T.V. Show Or Movie Exercise Games
This is another fun way to squeeze in your workout while you catch up on your favorite shows! Simply just Google "(name of show or movie) workout game." There are usually plenty of predesigned workouts that align with the show or movie you're watching. For example, we love this Friends workout!
5. The Easy Arm Workout
Personally, I hate doing arms but this workout is easy in the moment. Although, you'll definitely feel it the next morning. None of these exercises require any weights, but you will need a chair or a couch.
What to do:
6. The Easy Ab Workout
These exercises will give you great abs, and are quick and easy to figure out!
    What to do:
7. The Easy Leg Workout  
These exercises are very simple, but you will definitely feel the burn in your glutes, calves, and hamstrings.
    What to do:
8. The Easy Yoga Workout  
Why it's great: While this isn't much of a workout it is very stress relieving and can definitely help during midterm week.
    What to do:
9. Easy Total Body Workout
This workout is a bit more challenging but still definitely doable for beginners and your entire body will get a workout!
    What to do: