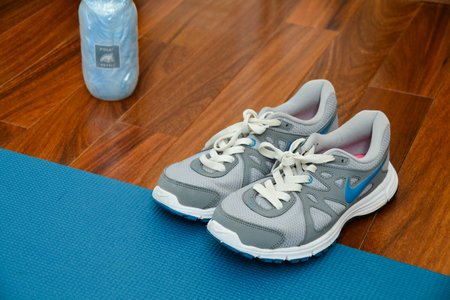 How to Get into an Exercise Routine
Hi everyone! This is my first article of 2020, so Happy New Year! It is now halfway through February which means one of two things: your resolution is still going strong, or it's been completely ditched. But no worries! I'm here with a couple tips to get you back into the swing of things.
Start going one day a week. This is a pretty simple task. For me, I started going to the gym a minimum every single Monday, from 7:30-9. From there, it became easier to get into a more intense routine because I slowly added days from there. Starting off with one time slot a week is a low commitment way to get into a routine.

Try to pick a time that you can go as much as possible. For me, my preferred gym time is at night because I'm free most evenings during the week. As a result, I try to keep 7-9 PM open for the gym. Obviously, things come up, and that time slot is not always open, but aiming to keep a universal time for the "gym" helps me with my motivation to go.

3.

Find Workouts and Routines You Like

Find routines and workouts that you like!! No one wants to go to the gym just to wander around and look at the machines. Find an area of your fitness you want to work on (strength, toning, weight loss) and then research some varied workout routines. Going to the gym with a plan makes it a lot easier to get out of bed and go!

Cut yourself a little slack. We all want to stay in bed sometimes. If you just aren't feeling it, then don't push yourself. Just try to make the day up later in the week or add 20 extra minutes to your next workout.
I hope that these tips help you to either continue or begin a routine. Whatever your goal is, you WILL get there!