Ah yes, my first true love — banana bread. I was never really a stellar chef but baking is my thing. Especially with midterms having just rolled through, I have been stress baking and my roommates are not complaining. 
Banana bread is something I make pretty regularly, almost every time there are two or more uneaten bananas too spotty to be wanted anymore. I've used a lot of different recipes over the years and I think I have finally mastered it, so today I am sharing it with you! 
For this recipe you will need:
1 ½ cups flour

1 teaspoon baking soda

1 teaspoon ground cinnamon (I love cinnamon, but ½ a teaspoon works too if you aren't as fond of it)

½ teaspoon salt

4 overripe bananas

½ cup unsalted butter melted and slightly cooled (if you only have salted butter that works too, just don't add additional salt!)

¾ cup packed brown sugar

1 large egg

1 teaspoon pure vanilla extract

⅓ cup sour cream

Optional: Walnuts or chocolate chips, I use about ¾ cup each!
Some pro tips:
Always mix dry and wet ingredients separately! Once you combine them you have to be cautious not to overmix, as you will end up flattening your bread if you do.

Melt your butter first! I am a very impatient baker, and you want to make sure your melted butter is cooled before adding it to the bananas. If your butter is too hot, your batter may be too runny.

If you want to make banana bread muffins instead, all you have to do is reduce the baking time! Fill your muffin tins ¾ the way and bake for 18-22 minutes. Don't forget to either grease the tin or use cupcake liners!
Steps:
Preheat the oven to 350° Fahrenheit. 

Combine flour, baking soda, cinnamon, and salt in a medium-sized bowl.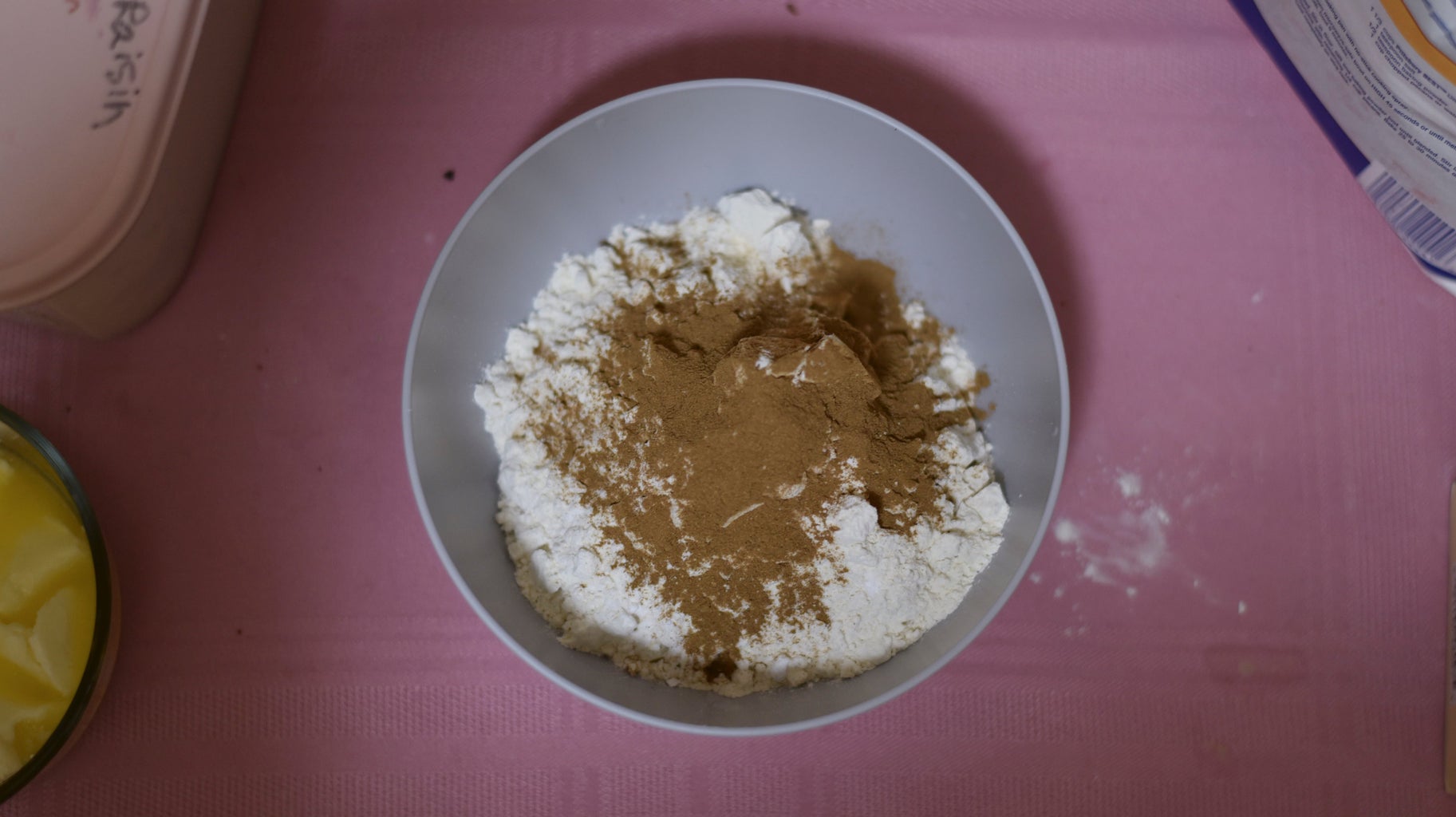 3. Mash your bananas in a large bowl until smooth. Or, if you like to have chunks of banana, you can leave it at the consistency you prefer.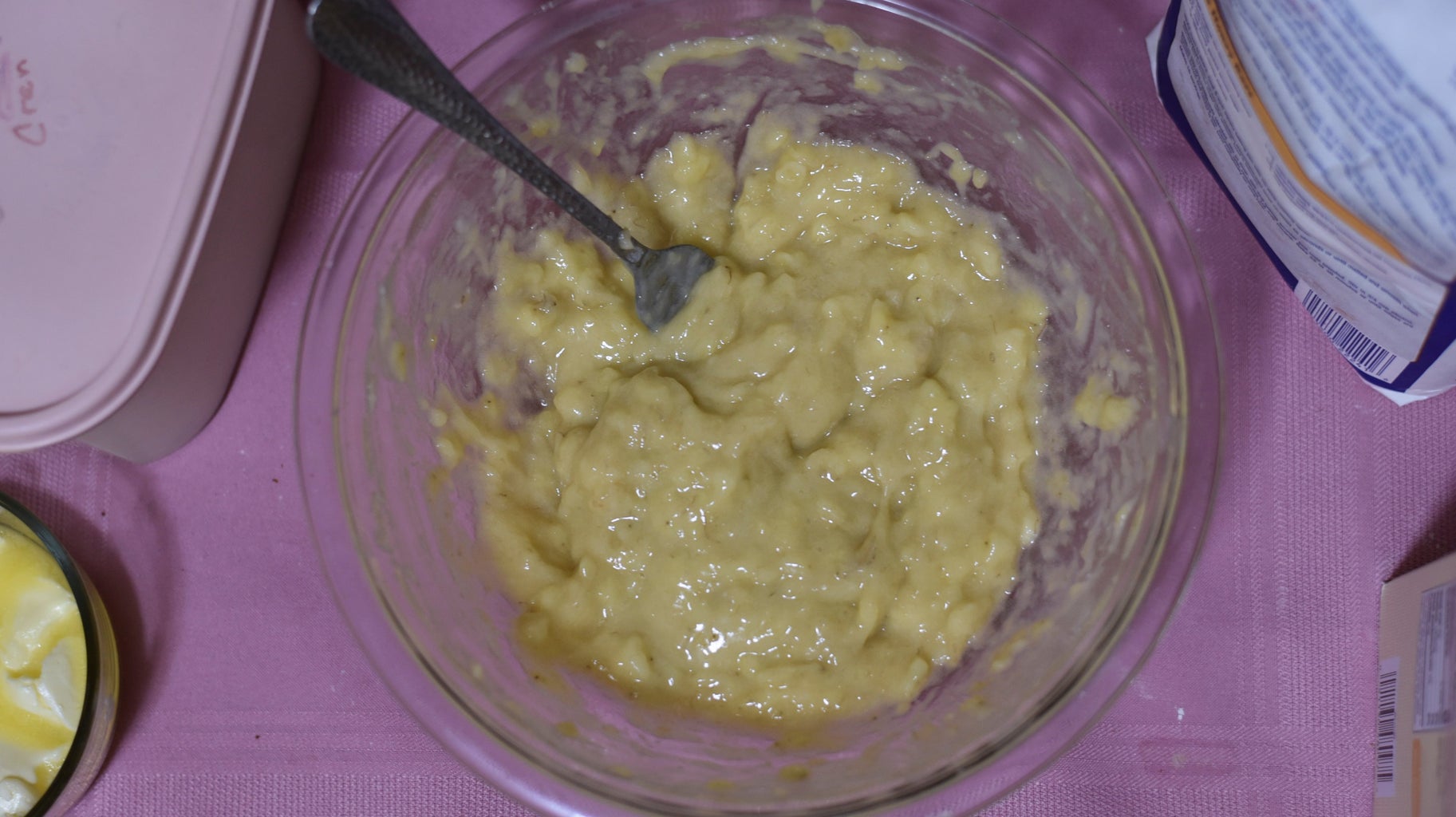 4. Add your melted (and cooled) butter into the bananas and combine. Then add your brown sugar, egg, and vanilla extract and mix until smooth.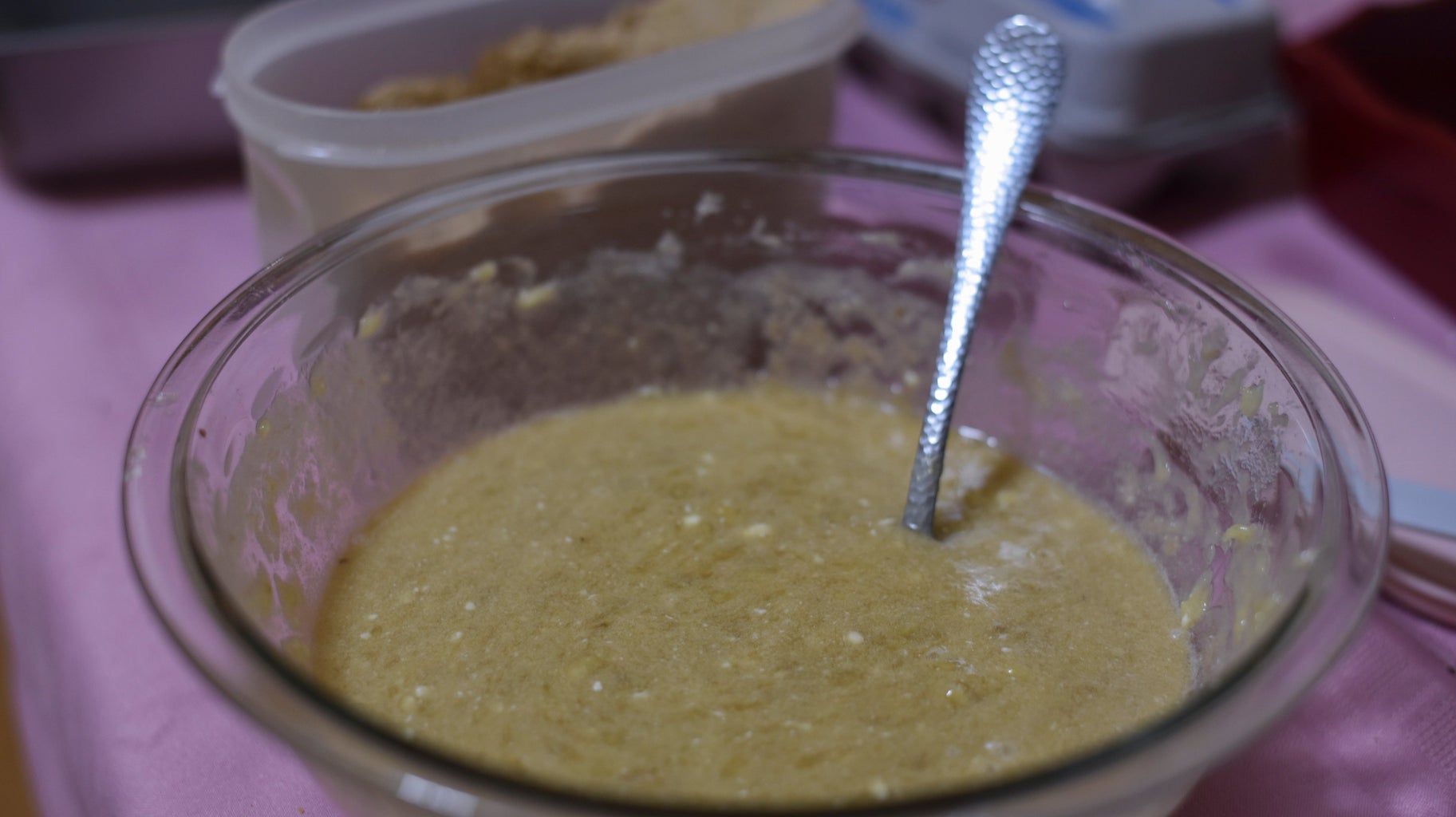 5. Add your dry ingredients to the large bowl and stir until just combined, be careful not to overmix!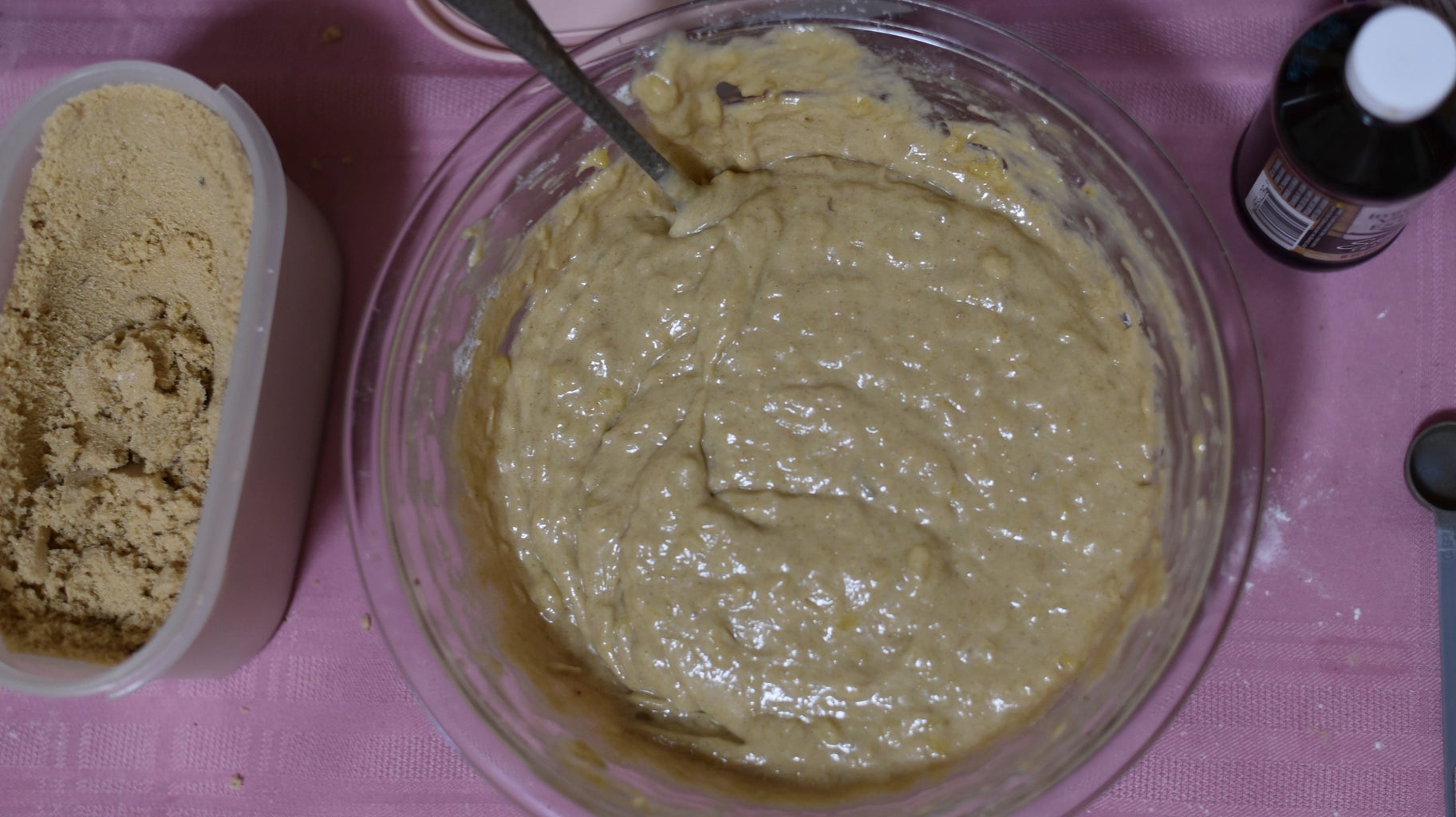 6. Next, fold in the sour cream. I know it may seem odd, but it makes for a very moist banana bread
7. If desired, add in your chocolate chips or walnuts. I added chocolate chips.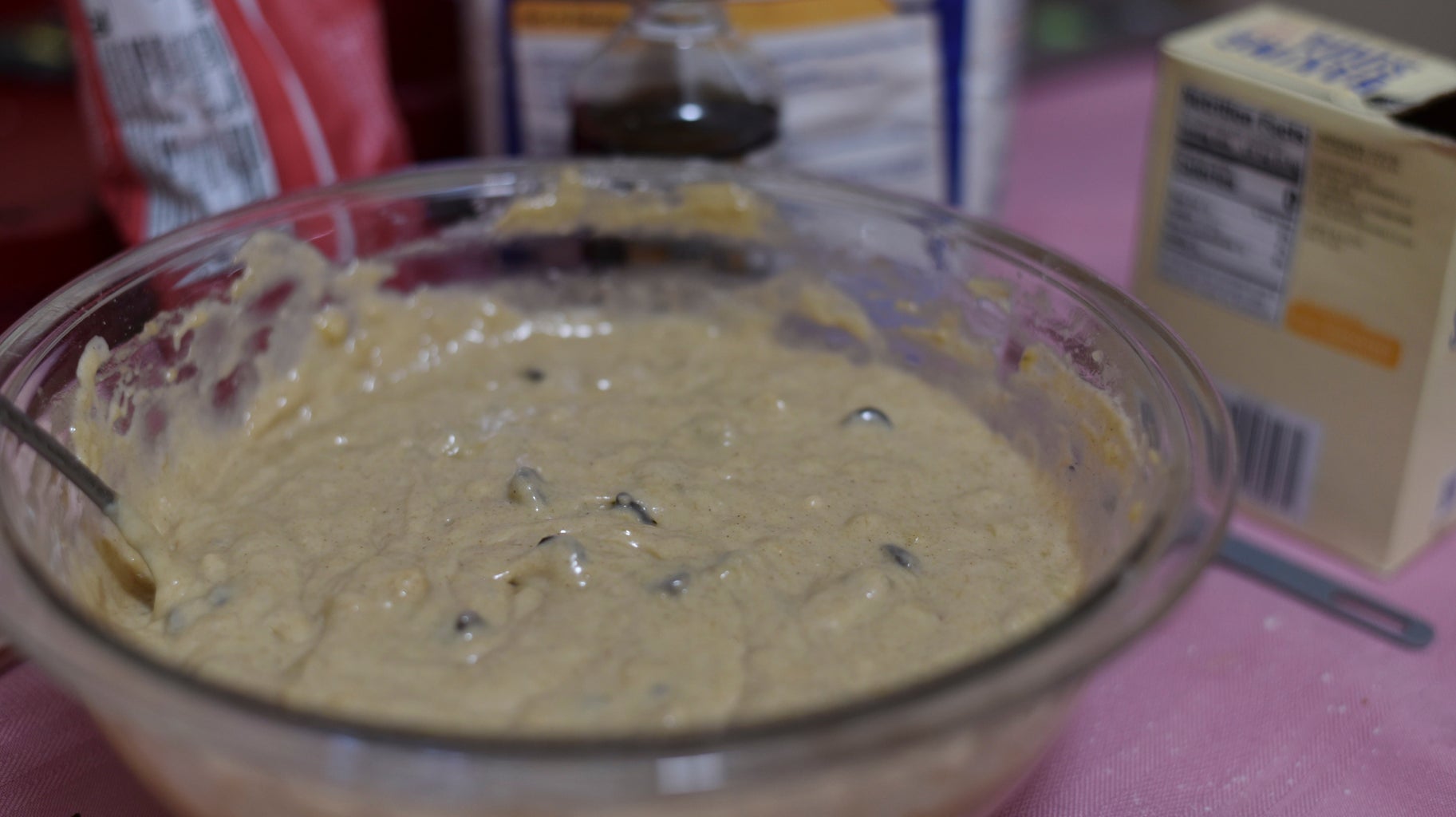 8. Grease your loaf pan and pour in your batter.
9. Finally, top it off with some brown sugar and cinnamon sprinkled on the top for a glazed crust.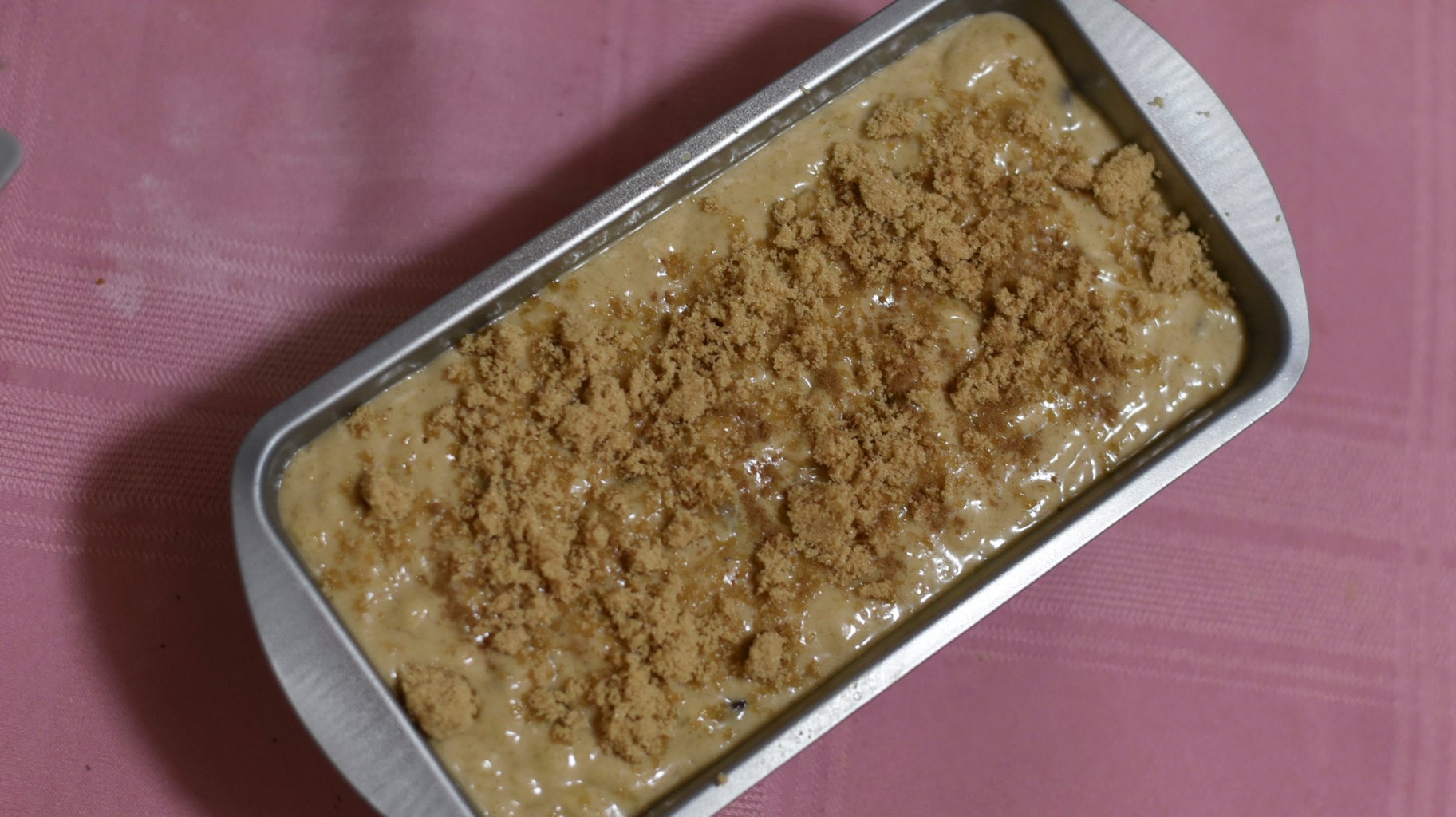 10. Bake at 350° for 55-65 minutes, checking in occasionally. You will know it is finished when you insert a toothpick and it comes out clean.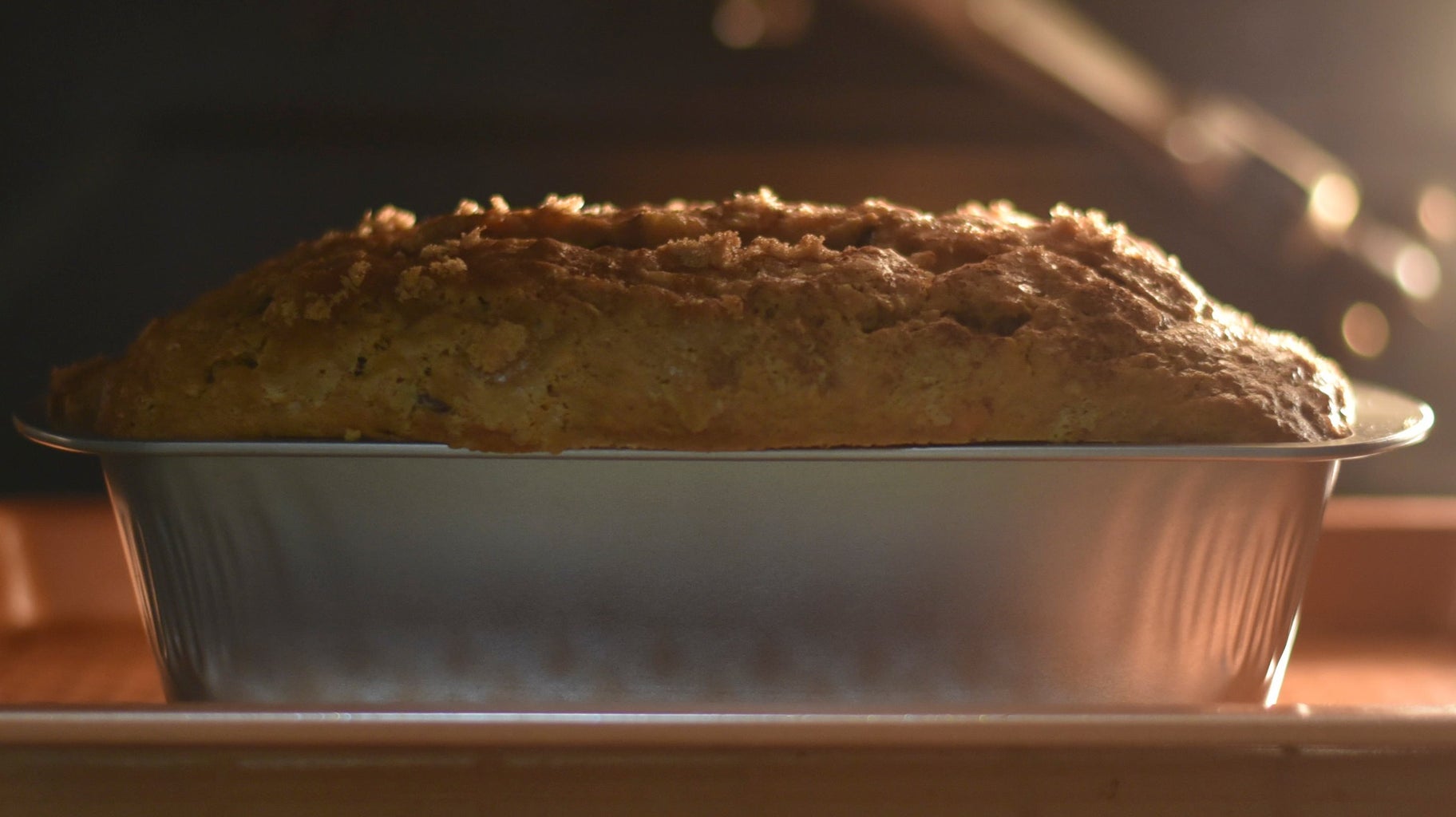 That's all there is to it! I hope you love it and had some fun in the process. 
Roommate Reviews:
"What is it called when it's like… soft? The brown sugar really pulled it together! 5 stars!" -Kayleigh
"In my half-conscious state when I tried the banana bread, I thought I was still dreaming because it was too good to be true. 11/10." -Veronica
"I woke up the morning after it was made and I immediately jumped out of bed and ran to get a slice. 10/10." -Maddie