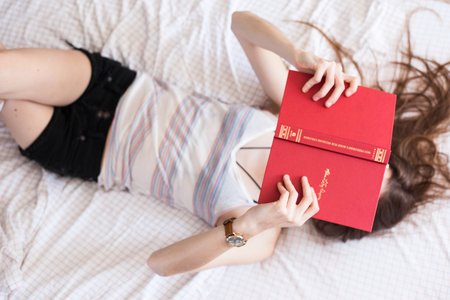 Kristen Bryant / Her Campus
How to Have a Relaxing Day in Your Dorm Room
When a new semester begins after a long break, it can be both exciting and stressful. You're happy to be back with your friends, hopefully enthusiastic about your new classes, and for some people, just ready to get back into a routine. However, it can also be stressful when just last week you were lounging on your couch with no responsibilities and now you already have hours of homework and a long list of deadlines you're now anxious about. The first week can seem to drag on, and when the weekend finally hits, you're probably looking for a little fun and a little bit of relaxation. Relaxing doesn't have to be unproductive, and there's a balance that you can strike where you feel both accomplished and well rested. Here's an idea of what a day could look like during the weekend on campus:
Sleep in! Why wouldn't you? If you have nowhere to be, sleeping in can feel great and can catch you up on the sleep you may have missed for your 8am class or during your movie marathon with your roommates.

Have a relaxed breakfast with your friends or with yourself: Start the day off by filling up on foods that sound good. There's no class to get to, so don't rush it. Enjoy your food and your company (whether that's other people or yourself).

Clean your room: Everyone has different habits, but I tend to slack on cleaning up during the week. By the end of the week, my desk is a mess and my closet is just a big pile of clothes that I decided not to wear each day.

Do your laundry: There's nothing like starting the week off with clean clothes, and sometimes I'll do my homework while my clothes are washing so I have time carved out to do work. 

Go for a walk: Walking can feel good because you are moving your body in a gentle way. You can connect with nature, listen to music or that podcast you've been meaning to watch, call a friend or family member, or walk with a friend and catch up.

Do something you enjoy: Whether that's writing, baking, reading, watching a movie, or online shopping, do it. You deserve it.

Plan something with a friend/friends: Plan something with your people. Whether it's watching a movie, going out, or just grabbing dinner together, it feels nice to feel connected to the people around you.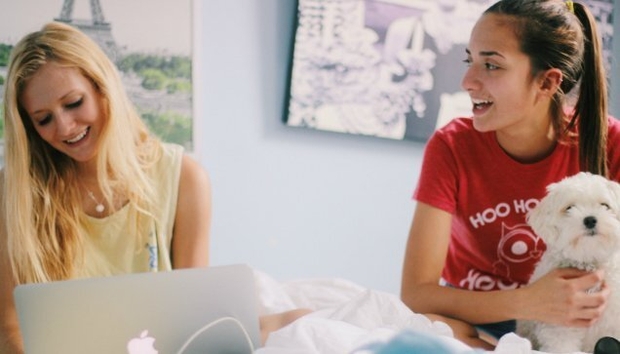 I hope you find peace and balance this semester. College can be exciting and fun, but it can also be a challenge when it comes to taking care of yourself. Don't forget to put your needs first and reach out to people if you need help. There are always people there for you.