Blogilates: An Honest Review
Youtube is a miraculous website. You can find literally everything on there, from videos of silly cats to groundbreaking news pieces. One of the most popular video genres on Youtube is exercise tutorials. From Fitnessblender's weight-lifting programs to Lesley Fightmaster's fit yoga videos, there are so many different-- and free! --ways to work out at home.
One Youtuber has been gaining significant praise in the online workout world: Cassey Ho of Blogilates. Cassey has been posting fitness videos on her channel since 2009. Her main workout style blends pop music and pilates together, although she has videos on weightlifting, yoga, and HIIT (high-intensity interval training), amongst other work out forms.
Cassey's videos are mainly popular amongst girls, and for good reason: they make you feel like a kick-ass-boss-bitch. Her videos empower women to be positive, strong individuals. Plus, they leave little time for resting and lots of time for sweating.
Recently, I decided to seriously try exercising alongside her. For the first two weeks in November, I followed her calendar of workouts. Each week in November included leg day, butt day, abs day, upper body day, total body day, cardio, and one rest day. Each day consisted of five videos, usually totaling about 30 minutes.
The first day in, I was like this: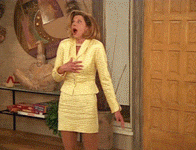 Her workouts challenged my muscles in ways that they've never been challenged. I was so sore. I felt like giving up so many times, but every time I'd lay down on my mat, Cassey would just know. She'd tell her internet audience, "Don't you sit down on that mat! Keep going!"
After the first week, I noticed that I was having less and less trouble on moves I felt were challenging just a few days before. I began being able to finish her daily workouts with no extra rests. My muscles began recovering faster and faster.
After two weeks, I felt like this: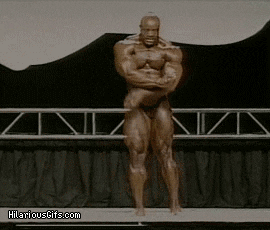 I noticed my butt becoming tighter and perkier, my stomach becoming a bit more defined, and my triceps hardening. My posture and form improved as well. I was able to go as fast and hard as Cassey in all the videos, but I still got an excellent workout. Nearly every day sweat dripped off my body and onto the mat.
My only qualm with the two weeks I spent exercising with Cassey is that she doesn't include enough rest time in a lot of her videos. During cardio and total body, I often found myself wanting to press pause just to catch my breath. While it's important not to take too long of rests in between sets, some of her videos included no rests between sets, which can be very dangerous.
Overall, my experience with Blogilates was a great one. The Popster community is so supportive, her videos are cheery, and -- most importantly -- her workouts are fun! I'll continue to follow along with Cassey through December, so look out for updates!