Ever been curious about pole dancing? Did you watch Hustlers and feel inspired? You're in luck𑁋 plenty of pole dancing gyms have been popping up! Not only is pole dancing an incredible workout, but it'll boost your confidence.
I took a beginner intro class at 3Sixty Dance and Fitness in Ottawa. If pole dancing seems intimidating, don't worry. The studio was super welcoming and you don't need any experience to give their intro class a shot. For the class, you can dress in whatever you feel comfortable in, but they did recommend shorts and a tank top.
It was an hour-long session, which included a warm-up, learning some moves, and a final routine at the end. I was surprised by how much we covered in an hour. We fit in a full-body warm-up, almost a dozen moves, and learned a dance/pole routine set to music. As a group, we all practiced and got advice on different styles of spins and climbing the pole.
If I have one piece of advice, it's to practice the spins on both sides! My instructor wouldn't let us forget it. You don't want to become an expert on one side and barely be off the ground on the other.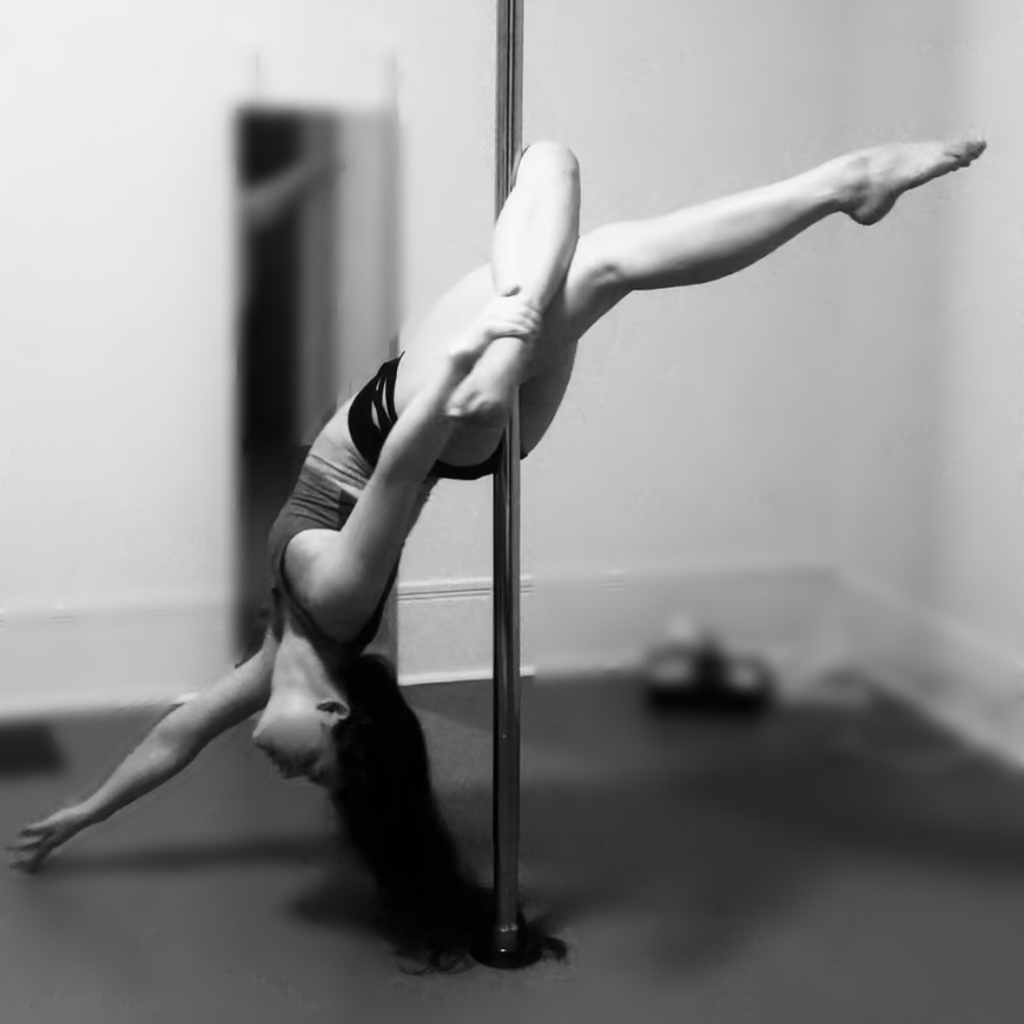 The class was a ton of fun, but it was exhausting. It was a pretty intense workout 𑁋 my arms were sore for days after, and you're bound to chafe your skin a little bit on the pole. One of my favourite parts about pole dancing classes is that it doesn't feel like a workout. It was just fun to take an hour trying to get better at the moves and try to learn how to not slip right off the pole. If you're like me and workouts get boring quickly, maybe it's time to mix it up!
Not only is it a great workout, but pole dancing is also a confidence booster. The environment is super friendly and welcoming, and it's a great way to feel good while working out. When I landed a spin or held myself up on the pole, I felt like I'd accomplished something. Pole dancing is a great way to feel comfortable with your body and try something new! 
I couldn't recommend pole dancing classes enough. They're great for your body and self-esteem, and it's a fun way to kill an hour! If you've ever been curious about trying it, give it a shot. You'll be able to brag to your friends about how tough it is to grip the pole at the start. Even better, bring your friends along and live out your J.Lo fantasy 𑁋 but don't worry, you don't have to do it in heels!