Today, I am a Senior. That is the last time I can say that today as I prepare to attend my virtual graduation ceremony. In a few short hours, I will be a Graduate Student.
Today is the day that I end my undergraduate career and, honestly, I'm not sure how I feel about it. 
I am not only excited to finally be able to say "I have my Bachelors degree in Interdisciplinary Educational Studies" but I am also looking forward to returning to CLU in the Fall for my Multiple Subject Teaching Credential. The time is now. Wow.
I have come a long way since I first moved into the CLU dorms in August of 2016. I am beyond appreciative of everyone who has cheered me on along the way and watched me grow from a confused and nervous 18 year old to a passionate, confident 22 year old. Either way, I am here now, officially ending my Senior year.
I have to admit, I never thought that I would be graduating college in my hometown, which is 7 hours away from campus. Honestly though, it doesn't matter. I am still standing here in my cap and gown while surrounded with the people that have supported me throughout this journey. That is what graduation is about right? It is to be recognized in front of family and friends who saw your weakest and proudest moments. Those who are here with me today watched me change my major, try to transfer colleges, cry because of stress. Yet, they were also the ones who encouraged me to find happiness, reminded me to sleep, and loved me unconditionally.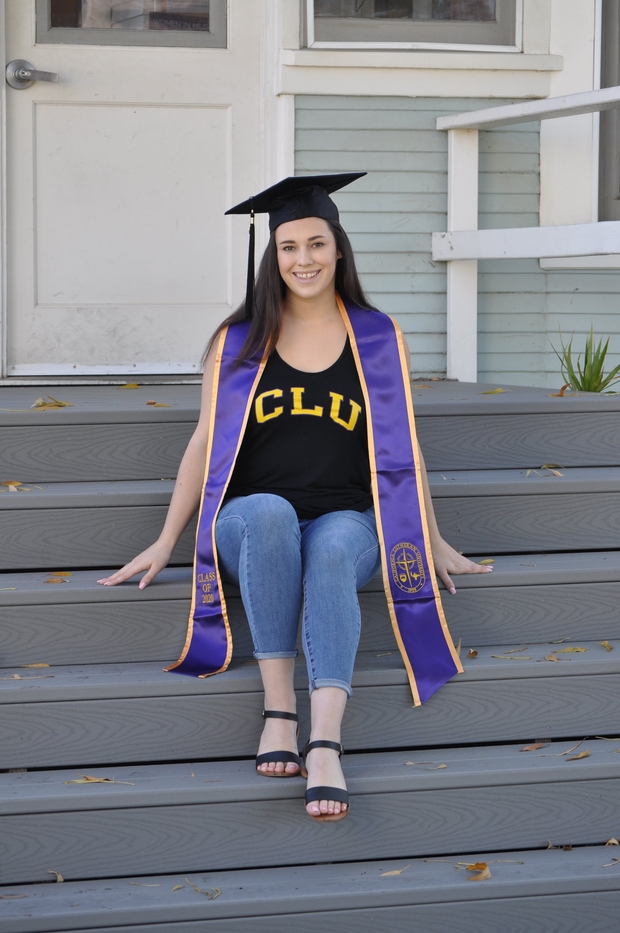 It has been a difficult year for the Class of 2020, but honestly we never had it the easiest. In our time at CLU we have gone through major tragedies that have only made us that much stronger. I am proud of us. Although Class of 2020 can not officially walk together on this important day, no one can take away the knowledge and dedication we have put forth our degree.
Senior year was difficult. I had classes that truly tested my dedication to education while others challenged me as we moved to distance learning. I worked hard to earn a good GPA while working every day of the week. Honestly though, I am proud of it all because I found a balance. I did what worked for me and that is all that should matter. 
To anyone who is a freshman, sophomore, or junior please do not take your time in college for granted. It goes fast, everyone will tell you that, but they aren't joking. College is a time for you to understand what is important to you, what your goals are, and how you will define your time in college as "successful".