Mindful About Mental Health
Content Warning: This article is discussing struggles with mental health, including anxiety, depression, and suicidal thoughts. 
The first time I recognized that I struggled with anxiety, I was in middle school. I suppose I was always somewhat of an anxious child, but while in the 8th grade, I found those feelings heightening over the smallest of issues. I struggled with it in silence for many years, telling myself that it was something I simply had to get over. It took me a long time, but I eventually reached out for help and found comfort in those willing to aid me through my journey fixing my mental health. I was told by my doctor that although they aren't always treated as such, mental health issues are just as important as your physical health.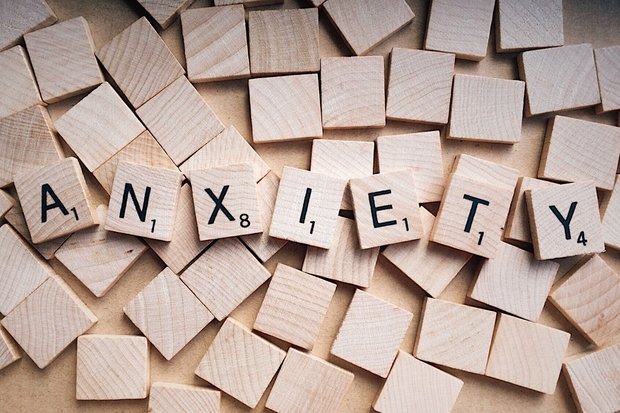 uploaded to Pixabay by Wokandapix, but credit/attribution not required.
Many people around the world have found themselves struggling with their mental health as the pandemic has grown. It may have sparked depression over being separated from loved ones or anxiety about the potential of getting sick. Yet it has become normalized in our society to simply push these feelings down, and people are often told to just "get over it". At a time like this, we cannot keep that narrative alive. It is crucial that we begin having more open conversations about how we are feeling, and encouraging those we know to ask for help if they need it. Luckily, the pandemic has started to push these issues to the forefront.
In July, Lily Cornell Silver — daughter of the late Soundgarden frontman, Chris Cornell — started an IGTV series called "Mind Wide Open" to start these important conversations about mental health. The series has featured both mental health experts to share information about these topics, as well as prominent musical and pop culture figures to talk about their own experiences and struggles. Over the course of the past 9 episodes, Silver has explored many different topics, including anxiety, depression, alcohol abuse, and panic attacks.   
In an article with Rolling Stone, Silver explained her reasoning for starting this series, saying how "the inaccessibility and stigma surrounding mental health is a huge part of why people struggle." This series is a way for her to begin breaking down that stigma in a public forum. She continued this thought going on to explain about depression and grief that "Everybody experiences it. Everybody struggles with it. There should be no shame around it", and I believe that is the mindset we all need to have about these issues.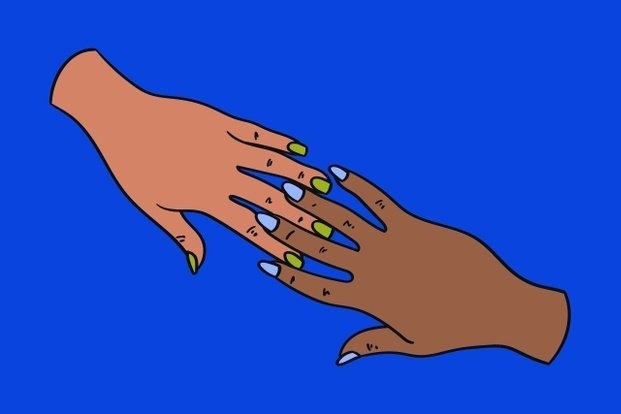 Original Illustration Created in Canva for Her Campus Media
September is Suicide Prevention Awareness Month, bringing to the forefront the discussions we need to be having year-round. Episode 9 of "Mind Wide Open" featured Dr. Ursula Whiteside of the Now Matters Now organization, which is dedicated to providing tools and resources for people considering suicide. They discussed the different strategies that can be helpful for those going through these struggles, as well as their own personal experiences dealing with it. Oftentimes, people may feel too ashamed or embarrassed to talk to others about these struggles or may believe it will make them a burden to others. Yet we need to begin changing this narrative and letting our loved ones know that it is okay to reach out and talk to others about the struggles they are experiencing. 
Mental health issues are not new, nor are they rare. According to the National Alliance on Mental Health, 50% of all lifetime mental illnesses develop by the age of 14, and 75% by the age of 24. So many individuals our age share the same struggles, but they are not talked about enough. We need to make it our mission to be the generation who fixes this problem. We need to work to break the stigma around mental health, reassuring those in our communities that it is not their fault, nor is it wrong to reach out for help. Especially given our current climate, with visible problems all around the world that may worsen some individuals' conditions. It is our job to check on those around us — whether asking a friend if they are okay, or telling a family member that they can always come to you to talk. Just as my doctor explained to me: asking for help when you're struggling with your mental health is just as important as going to the doctor when you've broken your leg. Your health is important, all aspects of it. Starting these conversations may be difficult, but the outcome will be worth it.
Check out Lily Cornell Silver's IGTV series here 
For more information or resources on this topic, please visit the National Alliance on Mental Health and the Suicide Prevention Lifeline