I don't know a lot about life, but I do know that it extends beyond simply existing. For the longest time, I've always had this sense of passion and wanderlust. I want to feel magic in everything I do and leave my passion behind in every little action I take. I firmly believe I was never meant to live my life simply and I don't think anyone in this world was meant to live simply either; rather, I believe all of us are meant to live life fully and completely. 
Nowadays, in such a stagnant year, I find myself slowly getting bored and caught in the monotonous routine of day-to-day living. My brain isn't getting the stimulation it should. It's tiring and exhausting, but we do have cause for optimism now that we have vaccines reaching across the population. Even so, I know that finding reasons to maintain our happiness is hard. With that said, I decided to compile a list of 20 things we can do in order to enrich our lives and seek connections to happiness.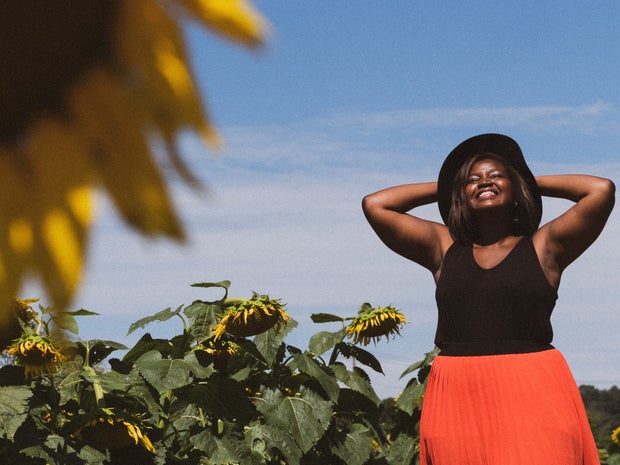 Photo by Eye for Ebony from Unsplash
Drink chocolate milk from a wine glass. 

Take a different route to work, school, the grocery store, the gas station.

On top of that, you might as well go for a drive. I love the PCH for the scenic views, and why not take a stop in Malibu for cute pictures?

Change the location you do homework. Stuck in your room? Go to the dining room instead. 

Shower in the dark.

Buy cheap flowers to brighten up your room. 

Make a playlist for a loved one. 

Write a letter to a friend and mail it. 

Sleep on the wrong end of the bed. 

Learn a new language, because why not? Photo by Liana Mikah from Unsplash

Organize the seasonings in your kitchen.

Plan a future trip in detail. 

Climb a tree and stay there for a minute; nature's nice. 

Read a book you enjoyed from your childhood. 

Plan at least one big meal for yourself throughout the day–it'll give you something to look forward to.

Ask a loved one to pick out an outfit for you, brush your hair, or paint your nails. 

Climb your roof and stargaze. Pretend you're looking down into space and not up. Trust me, it feels exhilarating. 

Dance around your room in your underwear.

Make wishlists on all of your favorite shopping websites. 

Text someone you haven't spoken to in a while. Photo by Josh Frenette from Unsplash Things aren't perfect right now, but these are the little actions that we can take to begin finding happiness in the simplicity life can offer. Keep these honest and little moments in your heart and remind yourself that this is as perfectly human as we get to be. We still have a lot to live for: graduations, forehead kisses, dinner with friends, raindrops on grass, road trips, and more. Sometimes we just need a little kick to break us out of the monotony of life, but you still have so much to look forward to and I believe we'll reach that point someday.