From my first year to my senior year at Bucknell, 7th Street has always been one of my favorite on-campus destinations to do work and meet up with friends. Whether you're a regular or have never stepped foot into Bucknell's bustling cafe, here are some hacks to ensure you're making the most of your stop.
Free Coffee Card
You can find these reward cards anywhere on Bucknell's campus that sells coffee—after nine coffee purchases, your tenth is free! How to make this a hack? If you redeem your tenth coffee at 7th street, they don't restrict this free drink to a certain size or type of coffee. So if you're craving a large caramel latte with extra flavor shots, DO IT. It's free! 
Chai Latte
If you're like me, you love a gooooood chai latte. And while 7th Street's chai might be your cup of tea (ha), I personally find it to be a little sweet. Never fear! I've come up with two ways around this: ask for less sweetener or ask them to not fill your cup all the way so that afterwards you can add your preferred milk/cream option.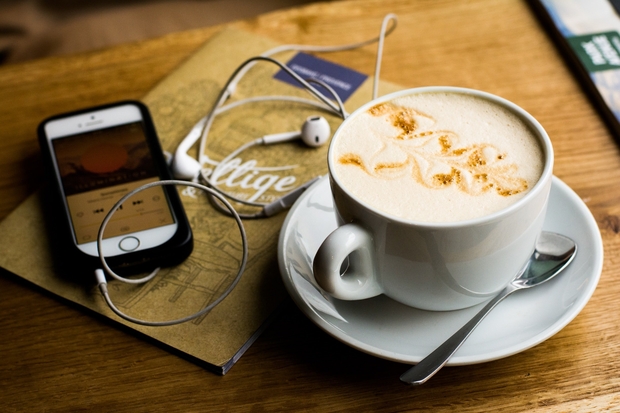 THEY HAVE A STAPLER
If 7th Street is your in-between spot to quickly print a paper before class, don't leave without stopping at the cashier to ask for the stapler. It's not left out in the open, but they're always happy to lend it out!
Looking for Seats
Intimidated when you walk in and all the booths and tables are taken up? Relatable. But the nice thing about 7th street, is that unless it's exam season, most people are only hanging out for short segments of time. If you're patient, seats almost always open up ten minutes before a new round of classes begin (i.e. 12:50pm before Tuesday's 1pm classes). 
Brownie a la Mode
Even if you're familiar with 7th Street's brownies, you might not be familiar with this trick! Ask to have your brownie heated up with a scoop of ice cream if you want to make your regular brownie a little bit more ~gourmet~.
Wraps/Paninis
This is new! 7th Street isn't just a place for drinks. They recently introduced wraps and paninis to their menu, which is great if you want a hot meal item instead of their refrigerated grab-and-go options. It's also a quick alternative to the Bison wrap line, which is especially convenient for people living downhill. My personal favorite is the chipotle chicken, but it also sells out the quickest!
Double your milkshake
Craving a milkshake but not sure you want to have the whole thing? Or better yet, want the whole thing but don't feel like paying the whole price? Try this: go with a friend, and ask to have your milkshake split into two cups—they always fill both cups more than halfway. Cheers!
Hot Chocolate
If you're a hot chocolate person, then you NEED to try 7th Street's hot chocolate with a little whipped cream. I don't know what their recipe is, but I can tell you it's no Swiss Miss! This is a must try. 
Samples
This doesn't happen all the time, but occasionally the 7th Street employees will fill mini cups of the drinks they made for somebody else and leave them on the counter. They made too much of the original batch, so this is a free sample! Most of the time they announce it to the cafe, but it's worth it to ask if you see a little cup, even if you haven't heard an announcement.