I like to sleep, but probably less than about 90% of people. In the moment it's nice, but I've never quite gotten over that stage of being a little kid repeatedly told to go to bed and just wanting to stay up so I wouldn't miss out on life. The extra amount we could do in a day if we didn't have to sleep is amazing. Having to go to bed is honestly kind of depressing, in my view. Unfortunately, life isn't like that and we have to spend a third of our lives dead to the world.
Do I try to apply this less sleep mindset to my daily sleep schedule? Of course, but I am aware it's not the smartest idea. My time management skills are just suffering so much it's not always easy for me to get things done at a reasonable hour. But last week, I decided to take everyone's advice and actually sleep for at least eight hours each night. Here's how it went.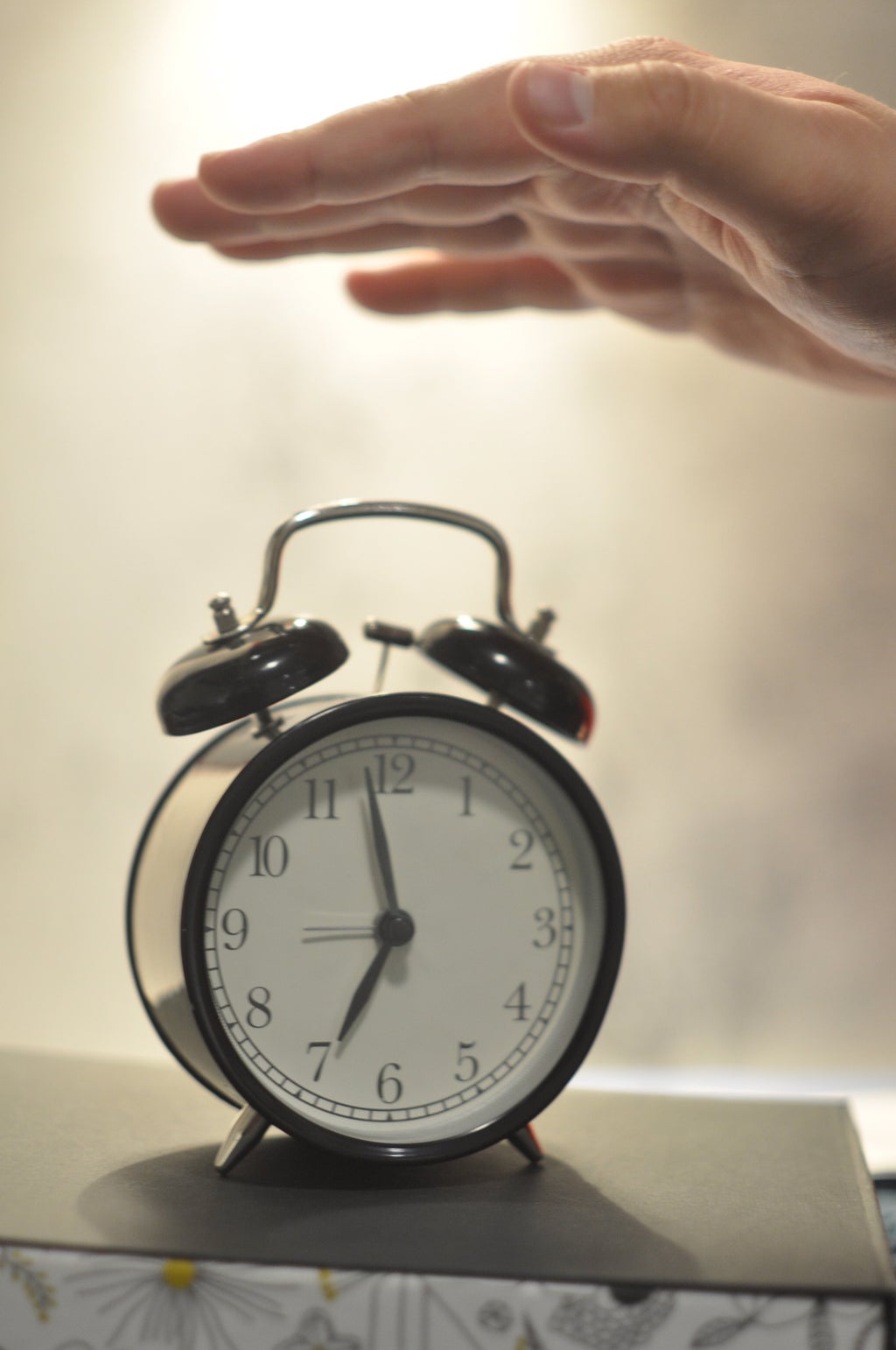 Sunday (2/9): I was busy all day and I had a biology test the next day. Not exactly the easiest start to this new sleep pattern, but I decided I'd work with what I had. I stayed up until about 1 a.m. studying so I could get up at 9 a.m. for class.
Monday (2/10): Honestly, sometimes I struggle with getting out of bed for my 10 a.m. class (I know, not even that bad), but today I had left my dorm by 9:20 a.m. It was strange being the first person to my chemistry lecture instead of the last. The biology test wasn't terrible, but also not my best. I think I wasn't used to not staying up half the night and cramming, so I didn't do enough studying in the days before the exam. When I got back that night, I was worried about going to bed since I have an 8 a.m. lab on Tuesdays. I didn't think I could get the pre-lab and post-lab done by 11 p.m., but it was ultimately my decision to do laundry that meant I went to bed at 12 a.m. which didn't quite give me time for the full eight hours. My sleep was still a lot better than usual, though.
Tuesday (2/11): I was out until around 12 a.m., which ended up alright since I don't have class until 10 a.m. the next day. However, I felt like I wasn't being productive enough. I have a research job I do on my own time, and I was struggling to fit in hours on top of my homework and everything else. That week wasn't a terrible one for me in terms of work, so I decided it was a good one to try this out for the first time and that it was for the best.
Wednesday (2/12):  It was incredibly easy for me to get up for my chem lecture. I realized how and why some people are morning people. I was feeling like I was finally seeing the effects, and I was pretty productive all day so I could get to bed at a good hour. Unfortunately, though, I felt like I was getting sick, especially after I got back from getting dinner with a friend at Time Out.
Thursday (2/13): On Thursdays, I have an 8 a.m. radio show with WTBU, a chemistry discussion, and two three-hour back-to-back classes from 3 to 9 p.m. One is a lab and the other only meets once a week, so there would be pretty bad consequences if I missed them. I'm also the only DJ on my show, so I had to get up early on top of that. Although waking up at 7 a.m. wasn't hard, I woke up incredibly sick. I didn't know how I could get through the next 13 hours. No amount of sleep could help with that.
Friday (2/14): On Friday I felt a bit better, which was good since it was Valentine's Day. My sickness and sleep restrictions still complicated things. I had online homework due at 12 a.m., so I got back from hanging out with my boyfriend around 10 p.m. and finished it up since I can't seem to do anything ahead of time.
Saturday (2/15): On Saturday, I was definitely better from my small bout of sickness. My little sister had her birthday party on this day, and since I live nearby I went to help out with that and spent the night at home. Going to bed at a decent hour wasn't hard there.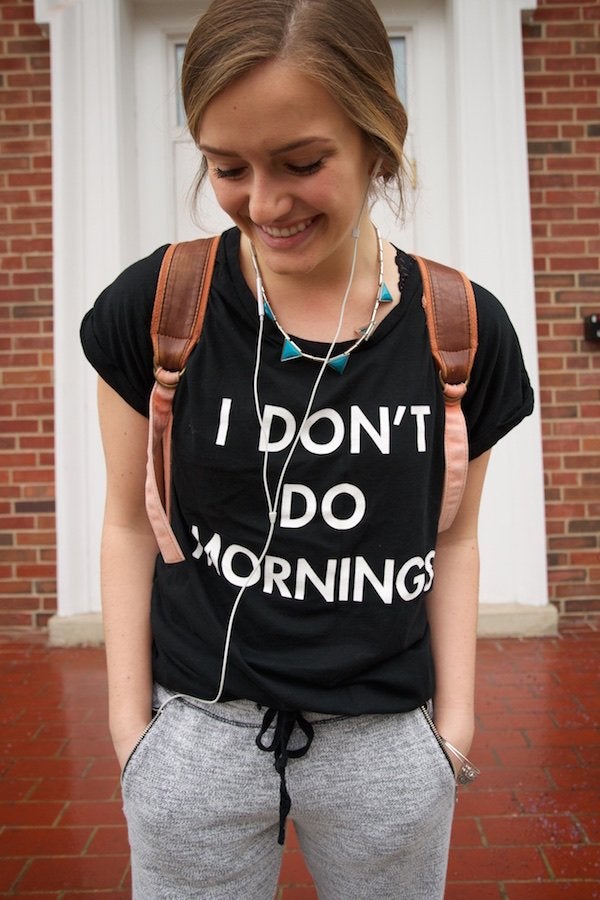 Overall, the fact I got sick the same week I decided to try out this experiment definitely complicated things since it made it harder to see effects on my energy and productivity levels. Although I think I need to improve my time management before I do this regularly, I did start each day feeling more energized and ready to take it on. I probably get like six hours of sleep a night on average (sometimes way less) and I feel like I should probably address this problem.
If you're also trying to fix your sleep schedule, I suggest trying this out on a quiet, slow week – you never know how it could help you in the long term.
Want to keep up with HCBU? Make sure to like us on Facebook, follow us on Instagram, check out our Pinterest board, and read our latest Tweets!