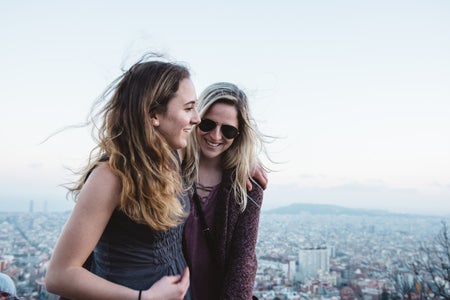 Cameron Smith / Her Campus
11 Little Ways to Empower One Another
1.

Send a handwritten letter

2.

Leave a nice note on the refrigerator

3.

Smile and say hello to people you pass on campus

Do it even if you don't know them that well!

4.

Comment something nice on that girl's selfie she just posted

5.

Hold the door for people

6.

Pay for the coffee of the person behind you in line

7.

Thank the people you see working

Whether it is a student tutor at ACE, a facility worker picking up trash or the person working behind the counter making your coffee

8.

Give compliments you mean but wouldn't normally say

If you see someone wearing something that you absolutely love, let them know! Even if you have never spoken a word, giving them that compliment will definitely put a smile on their face. Compliments from strangers are honestly more uplifting than ones from your friends!

9.

Support an organization by entering their raffle, buying something from their fundraiser or by going to an event they are hosting

10.

Does someone you know teach a workout class? Go!

11.

Tell your story and encourage others to do the same

Have you started working somewhere that you are extremely passionate about? Did you go into the city and try a new bar that you absolutely loved? Did you travel somewhere completely epic? Or, have you suffered from a difficult situation? Do you want to raise awareness for something? Regardless of what your story is, tell it. Sharing yours will set the precedent for others!