Dealing with Stress and Effective Studying Tips
Location:
Amherst College
United States
US
     It's difficult to find downtime if you're a student like me:  an overachiever who doesn't know when enough is enough, overcommitting to a million things because she is "passionate" about what she does, despite her hectic (and obviously overloaded) schedule. If you're a student like me, you may get excited about having a full schedule, then as you're burning out later on, dread looking at your planner (a must) because you know your day has only just begun at 6:00 p.m. Only then, do you realize you have to limit your schedule, but you're in too deep, with performances, exams, and other events that you're either in charge of or a major part of. So then, you take a very private moment, to let it all hit you before you grit your teeth and get down to business because papa ain't raise no quitter.
I SINCERELY HOPE YOU ARE NOT A STUDENT LIKE ME. BUT...
    If you are, you're in luck because instead of crashing, crying, and crawling your way through this time of psychological mayhem, I can offer you efficient, tried and true tricks and tips on how to manage this hectic time. All of us have our own study preferences; the ultimate trick is to figure out what those preferences are and adjust them to make your studying more productive.  It won't be easy, but it'll be at least more than manageable.  No need to thank me.
SIDE NOTE:  I am a Christian, so I will be adding tips specifically for Christians/followers of Christ/believers, but feel free to use them if you do not identify as such.
SEEK AND YE SHALL FIND
  Try to find a space that fits your study needs in terms of comfort, concentration and noise level, and space. For instance, if you know you're going to go to sleep if a space is too comfortable, don't study in your room or on a comfortable couch in the living rooms and study areas. Or, if you know that there's going to be a lot of people chattering and you won't be able to focus, go find a more secluded, quiet area to study.  Here are some excellent spaces (besides the library, which I recommend to anyone) to look into on campus, including my personal favorites:
Q-Center (2nd floor of Merrill Science Center, my personal favorite):  
     You can find me there most nights and early mornings 9 p.m. – about 3 a.m. and 4, 5, or 6 a.m. on a bad day.  There is space for me to layout my many papers, books, etc., a couch for naps/sleeping overnight, a heater (for cold nights), complimentary coffee, hot chocolate, and tea that can be made at your pleasing (Usually there are cups already there, but bring your own just in case!)  Oh, and did I mention FREE printing?
Women's and Gender Center/WGC (1st floor of Keefe to the right of Schwemm's):
       My second favorite place to study, the Women's and Gender Center is always full of small talk and interesting conversations. If you're lucky, you're meet Jesse, the bomb coordinator who loves to chat and make everyone feel welcome. If you ever need anything, ask Jesse (or e-mail her if she's not in). There are lovely, comfortable couches, decor, pictures of strong, influential women, proud vagina art, snacks, and numerous events are held with yummy food. And yep, here's another place for free-printing (and button-making!) I also have picked up swag from here as well. Study hours are 10 p.m.-12 a.m. on Wednesdays (with Glazed Doughnuts!) Be sure to check in with someone who works at the resource center or the daily mail though just in case the day of week has changed for this semester.
Queer Resource Center/QRC (2nd floor of Keefe Campus Center): 
        You do not have to identify as queer to explore the space. Lovely couches and generally friendly folks, you can expect to have a mix of focused studying and interesting conversations going. There is swag available for the taking (i.e. phone wallets to stick to back of the phone to hold cards--I have one!), tea and/or coffee, snacks, and free printing! Stop by and make some new friends today.
MRC- Multicultural Resource Center (1st floor of Keefe, space straight ahead when you enter Keefe)
      There's always a party feel in the MRC. Everyone tends to be very welcoming and willing to chat. It's not uncommon to find political or what's trending discussions going on, and you can be sure that there are snacks, coffee, and tea readily available. Many events are held in this space as well. Study Hours 10 p.m.-12 a.m. on Mondays. Be sure to check in with someone who works at the resource center or the daily mail though just in case the day of week has changed for this semester.
Merrill Science Library – Merrill, 3rd floor ( straight ahead right when you enter Merrill)
     Doors generally always open, this is is a place for those who like a quiet scene with private space to work, or for those who prefer less social encounters. It is not uncommon to hear whispering and very minimum full-voice chatter. Though for some this may be too quiet of a space, It's a really lovely place to study, especially when you need to buckle down and concentrate.  I'm not sure if it offers coffee, tea, and snacks, but it's only a five minute walk from Keefe and Schwemm's (HELLO, STUDY BREAK!) Printing is only 5 cents a page! The Merrill Science Building in general is accessible 24/7, but during super late hours, you may need to use your ID on the door scanner to enter.
      My advice to you is to simply explore campus, and find your own personal spot, one that fits your needs and wants (or close to it) and will allow you to be productive.  There may be spaces that you find that no one else will think to study! Other common places are:  dorms/common rooms (Try one—or three—other than your own.), your room (which I do not recommend because the bed is always going to be there to tempt you, as well as other distractions), or kitchens (upperclassmen dorms).
READ UPLIFTING SCRIPTURES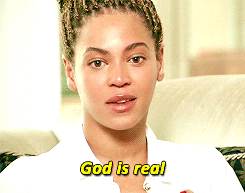 For my believers and those willing to give it a try, you know that all you need a Word from God to give you that extra energy that you tried to get from five cups of coffee with extra sugar.  But, there's a different kind of energy that comes from a Word of truth, encouragement, and realness. A Word that doesn't just tell you what you want to hear but need to hear. Even taking a few moments to listen to some Christian music and pray would be better than doing nothing at all. The times when we are weak and decide to lean on our Heavenly Father is when He shows up and shows out! Some of my favorite scriptures for times like these are:
Philippians 4:13
1 Timothy 4:9
Hebrews 13:6
Isaiah 41:9-10
2 Corinthians 12:9
Matthew 11:28-29, 6:33-34;
Jeremiah 31:25
and a hundred more!
Feel free to comment your favs!
MUSIC
      The music you listen to when you study can be a make-it or break-it for concentration.  When I try to listen to songs I love, I either get into my feelings, start singing along, begin dancing in my seat—my focus is gone.  I am a music lover, so if I am listening to a song with lyrics, there is not much hope for my studies.  If this is you, listen to instrumental music instead.  I recommend Spanish guitar mediation instrumentals or any genre of instrumentals or meditation music honestly:  yoga, ambience, classical, rock.  YouTube has amazing playlists already set up.  Keywords to search for:  meditation music playlist, instrumental playlist for studying, classical music playlist, music for studying, yoga meditation music, etc.  You get the idea.  The time flies and I get so much done when I change what music I listen to.
STUDY BREAKS
      DANCE BREAK! Study breaks are a MUST! When pulling all-nighters, go for a 10-minute walk, hit social media for a few minutes (no more than 10), get some water and/or snacks, meditate, dance, do a few pushups… whatever you consider a break.  Just make sure you are really taking a break from your work by getting some fresh air, getting the blood flowing through your body (I prefer dancing or walking for this one.), and fixing yourself something yummy to drink or eat.  I can't stress how important study breaks are, especially when pulling all-nighters.  For my believers, go to a quiet place and talk to God; pray.  I always feel stronger when I do! Pray about your day, your workload, for strength. Remember, prayer is simply a conversation with God. So chat it up!
SNACKS
     Be prepared! It's not bad to order in pizza or get McDonald's every now and then, but it's not the best way to keep yourself going during this time. If you're just really, really stressed, treat yourself to some of this yummy, non-healthy food later, but while you're studying come prepared with a bottle of water (or a mug/steel bottle to use the water fountain) and filling, healthy energy producing snacks like fruit, almonds, pretzels, cereal (Cheerios, Wheat Thins, etc.) and/or popcorn on deck for when you feel like you're going to die if you don't eat.  Prepare a sandwich or nice meal in advance for late nights.  If you are uncertain about whether or not you want to order in, just make sure you have money on you and not in your dorm room to limit unnecessary stress caused by hangriness.
SNAPPING
     When you are tired, don't try to keep pushing when your brain is saying it's too tired to function. Instead, go ahead and take a snappy nap. I recommend at least 15 minutes and no more than 30.  It is better to take these few minutes to rejuvenate your mind and let it rest, rather than burning it out. If you are reading and have to go back and re-read a few times because you're just that tired, go ahead and nap because  at this point, you're wasting time.  Even though we often see sleep as a waste of time, I had to learn that there is a difference between wasteful sleeping in and productive napping and resting. Taking 15-30 from your study time to get a much needed nap is definitely a productive and efficient way to work. Thus, feel free to bring a blanket and pillow to study areas (I do!)
STUDY GROUPS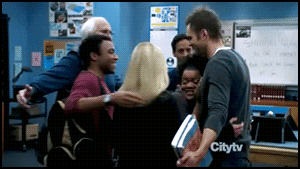 Get a study group going, and keep each other on track!  Have everyone bring snacks, or simply bring your own snacks, pillow, blanket, earphones, and get down to business! Don't forget study breaks! One good one for groups would be a Just Dance session. Just go to justdancenow on your computer, download the app on your phones (to use as a Wii remote), enter the code from the computer on all players' phones, and Viola! An epic study break!
INCENTIVES
     For those assignments you just aren't anxious to complete or need a little extra motivation because you've been or thinking about procrastinating on, treat yo-self.  If you complete your work for the night, order in, binge watch whatever, go to Glazed for a late night treat or hit Antonio's for delicious pizza.  Or if you want to take baby steps, treat yourself to a piece of chocolate after every hour or two of focusing solely on your work (no social media, etc.) Just make sure you tempt yourself with something worth tempting yourself with IN ORDER TO GET THE WORK DONE!
I hope this helps! If you are going to try any of these, let me know below! Also, feel free to say if you have any other tips to share with the reading community. Happy Fall 2017, and may God bless your assignments!