While the chances of an official reunion are slim, One Direction and their fandom are making a resurgence. Many of the members are now reflecting on their experience almost eight years after their split in 2015. First Louis Tomlinson's documentary, All of These Voices, delved into the history, and now Zayn Malik has shed some light on his time in the band on the new episode of Alex Cooper's podcast, Call Her Daddy. 
Now, Malik's situation is a little different compared to the rest of the boys: He was the first one to leave One Direction earlier in 2015, leaving many of my middle school classmates feeling heartbroken and betrayed. Not only is this the first time he has spoken candidly about those boyband days, but it's also the first time he's given an interview in six years. Fans, old and new, casual and diehard, were able to get a glimpse of Malik's life, past and present, as well as his unfiltered thoughts on One Direction.
Malik almost didn't audition for The X Factor.
Of course, we can't talk about One Direction without talking about their origins on The X Factor UK. After he auditioned for a high school production of Grease, his music teacher recommended that he take singing lessons and audition for X Factor. 
On the day of the audition, Malik didn't want to go but his mom forced him out of bed. "I think it was just nerves," he told Cooper. "I built it up in my head, and I don't think I'm gonna go today." His mom wouldn't take no for an answer, though, and he says he owes it all to her. 
Once he got there, he didn't know that he needed a backing track. "I think even Simon [Cowell] looked at me a little weird because everyone had backing tracks," he recalls. He sang "Let Me Love You" by Mario and said that he cringes every time he looks back at that performance. "It feels like so much longer than it actually was 'cause so much stuff's happened in that time." He must've made the right choices, though, since it led to his worthwhile career. 
He spent some time with Harry Styles before the band formed.
As diehard fans know, the five boys each auditioned on their own and were later put into the band. Though they didn't get close until the band was formed, they did get to know each other a bit before. In fact, Malik "met Harry [Styles] on [his] audition day because we both auditioned in Manchester." As it turns out, they actually sat next to each other and talked for a bit before their respective auditions. "You don't see it behind the scenes, but you spend a lot of time with the contestants." 
He explained how his life changed after One Direction began.
After the live X-Factor shows, Malik knew his life would never be the same. "We started to get a fan base and an audience and you could see that people were getting an interest in us and so from that point on, it was kind of a bit crazy," he said. "It was a rush … Repetitive fun over and over again is gonna take its toll. It feels overbearing." Many years later, though, Malik has nothing but good things to say about the early X Factor days. "It's not something I expected in my life, but it was definitely fun."
Cooper asked him how he processed what his life and his emotions were like at the time. He candidly said, "To be honest with you, I don't think I was intellectually capable to do that at that age." Instead, he had to process it with an older mind and look at it backwards. He added that he looks at things through facts than emotionally. "I try not to think about things on that kind of level like, 'Oh, I'm super famous.' I just make music. I love singing and people just seem to have an interest in it."
Malik shared his wildest fan experience as a 1D member.
Malik is no exception to having fans that will go above and beyond to see their favorite celebs. Even after many years of dealing with fans, his most memorable fan experience comes from the early days of One Direction. "I remember coming out of a studio once in Sweden when we were recording 'What Makes You Beautiful' and there was a row of five, six bins outside the studio. I came out and every single one of the trash cans opened and there's like, three people inside of each trash can."
Not only did they want to say hello, but they also tried grabbing him. "It was a very memorable moment. I think I had a mini heart attack." Despite this, though, Malik says that he has no paranoia from people following him and staring at him.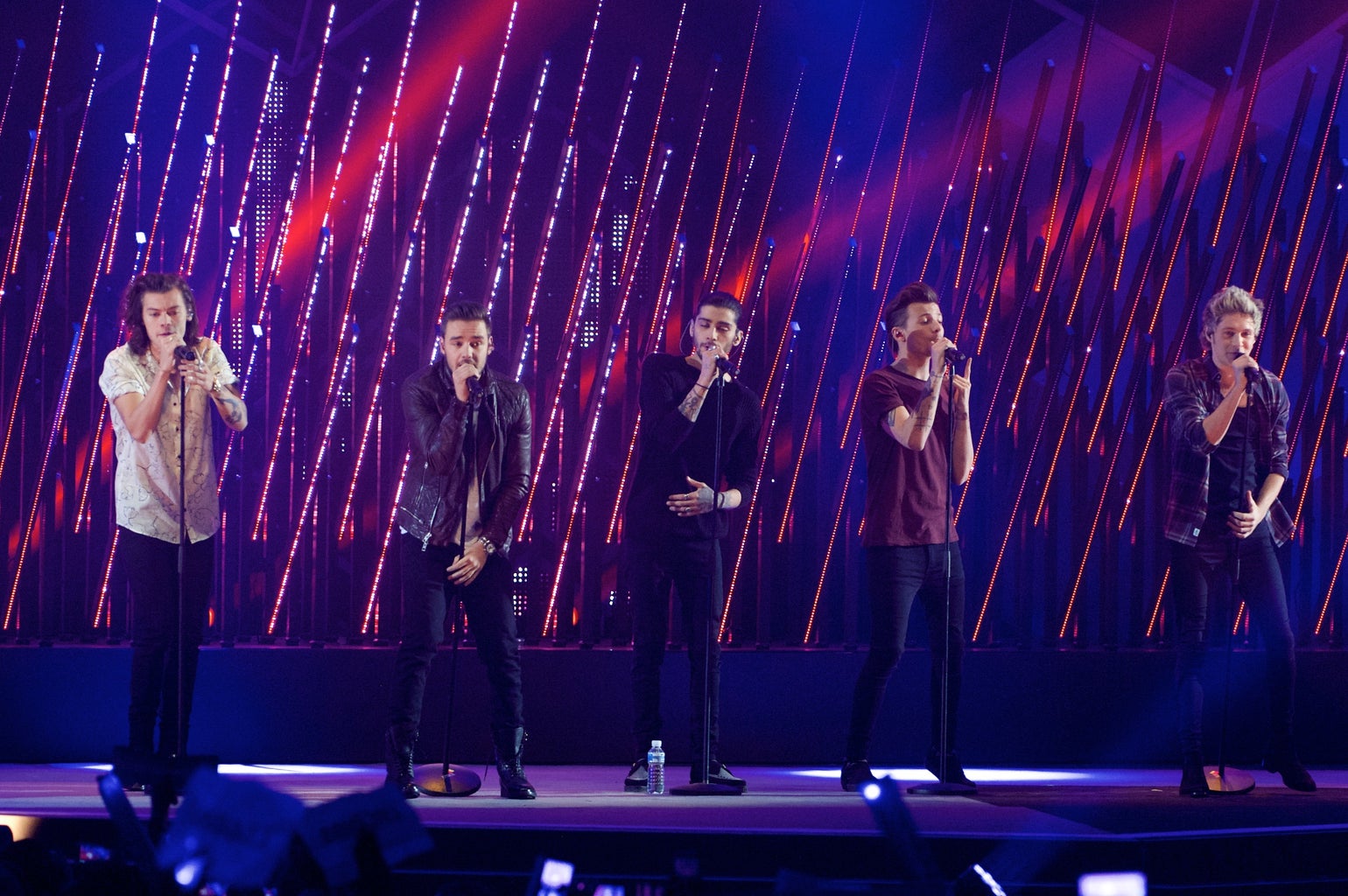 His brooding persona wasn't totally authentic.
When One Direction took the world by storm, they had to constantly perform in front of thousands of people. "We just got thrown into the deep end and we kinda just have to swim," he said of their time together. "I feel like we did a good job in terms of keeping it together and making the music we were supposed to make."
Malik also spoke about the archetypes and the personas that were put on them as a band. "I was the broody, serious one. It was a marketing scheme." He then compared the band to the Teletubbies and the Spice Girls. He said, though, that he doesn't think that humans should be confined to one personality trait.
Malik went more in-depth on his decision to leave the band.
Malik said that he knew that something was going to happen with the band because people didn't want to sign contracts. In addition to that, he said, "Completely selfishly, I wanted to be the first person to make my own record." Things also weren't as perfect with the rest of the boys as they may have seemed. "We'd been together every day for five years and we'd gotten sick of each other, if I'm being completely honest." Despite this, though, Malik says that they were close and they'd done crazy things with each other that nobody else will ever understand. As the years have gone by, he looks back on it fondly and cited that they had just "run their course" as a reason for him leaving. 
Malik wasn't worried about what the world would've thought, but rather what his mom thought. "I just wanted to call her and be like, 'is it OK if I come home?' As soon as she said that, I was like, 'I'm done. I'm over this.'" He says that it was a spur of the moment decision.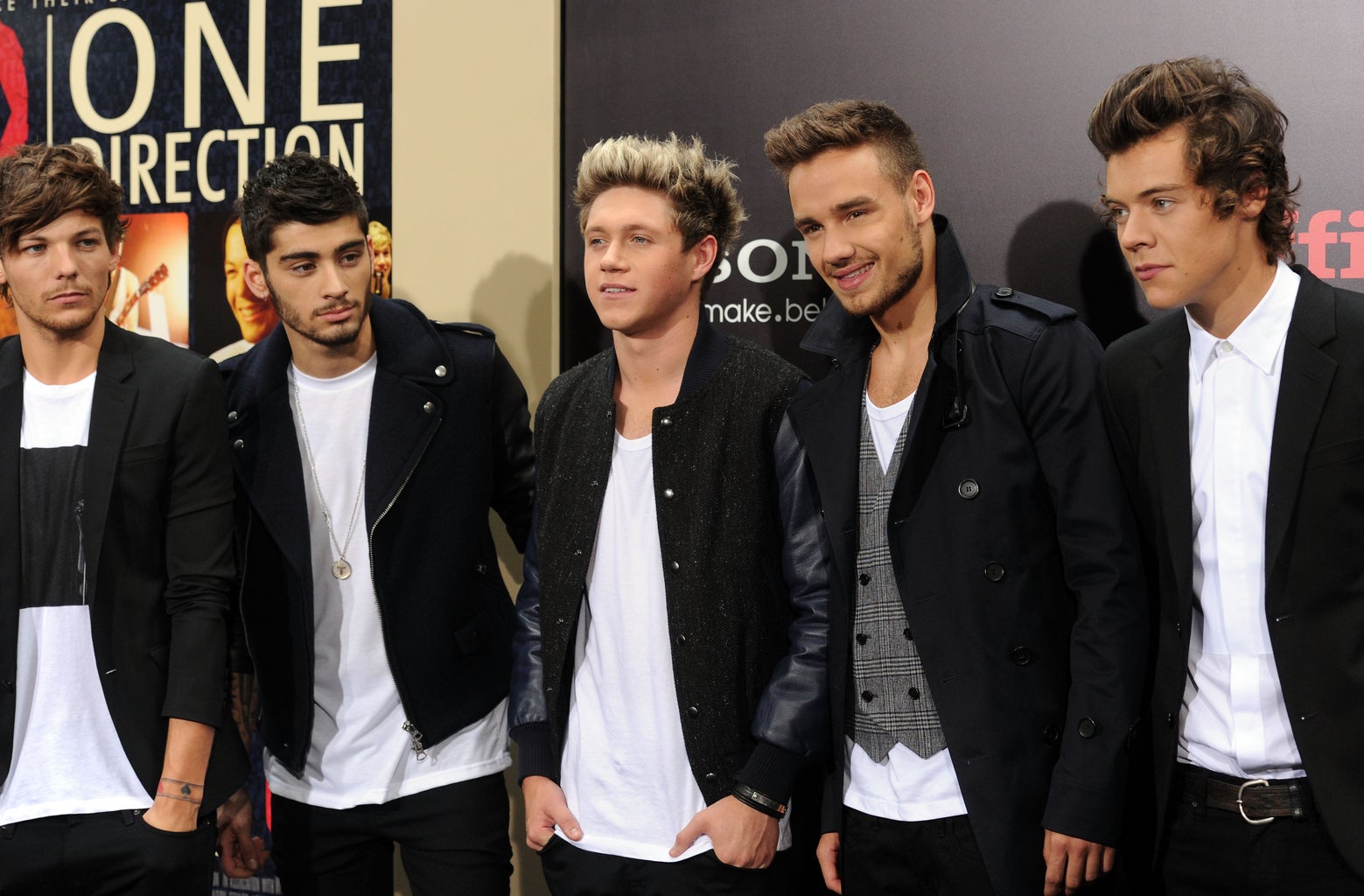 He talked about the differences between being in 1D and going solo.
Though Malik has a successful solo career now, he started out feeling very nervous. "It's a whole different workload singing three minutes by yourself." He made sure that he was practicing a lot more. 
He also says that the reason he hasn't done a ton of press was because he felt too overexposed in the band. "It takes a bit of time for you to progress as a human and give something else that is interesting for you to say. You don't want to be sat there saying the same sh*t on repeat day in and day out. There should be a good healthy break in between." 
One of the biggest goals of his solo career was to talk about things that were real and authentic in his life, since most of the One Direction songs were clean cut. "I just wanted to show people that I had a little bit more depth." He said that doing solo music is also liberating because he gets to have creative control over everything.  
He's got new music on the way.
We don't know much about Malik's new music, but we do know that we're getting new music soon. Malik has a summer single stand-alone coming out that's called "Love Like This." He describes it as "a summer jam, just a good vibe. It just feels like summer." He also says to expect new music inspired by his daughter and that the next record is something that people won't expect. "It's got more narrative going on and real life experience." He hasn't revealed when the record is coming, but Malik will make it worth it. 
Whether you've been following Malik's career since One Direction or joined during his solo career and bop to "Pillow Talk," there's no doubt that this interview with Call Her Daddy gave us more information about his time with the band and his more recent life than ever before. Though fans may have been heartbroken when Malik first left the band, he's clearly taken off in his solo career and I can't wait to see what he comes up with next.